Description
The Health Bloggers Community are bringing back the world's only summit for influencers and brands in the health and wellness industry to London, and you're invited.
We aim to bring together fitness & health influencers, brands and industry professionals to not only discuss the best content and social media ppractices but to learn cutting-edge fitness and health advice from leading experts.
We know that setting up your brand, business or career in wellness can seem like a minefield (albeit one dotted with green smoothies and hot workout classes along the way). We're here with our team of fitness, nutrition and blogging experts to show just what you can achieve and to connect you with the people you need to know.
We'll bring you a jam-packed day full of interactive workshops with industry professionals, dedicated Q&As with inspirational health and fitness figures, and the opportunity to network with brands both big and small.
Who is this for?
Brands looking to upgrade their social media and influencer marketing in the health and wellness industry
Health and wellness professionals wanting to take their brand to the next level using their content
Bloggers and influencers working on refining their content and strategy
Social media and PR managers interested in news and trends within the influencer and health industry
What to expect
* Listen to Q&As with leading health & fitness figures on breaking into the industry
* Take part in interactive workshops focussing on harnessing the power of your brand
* Eat delicious food and snacks throughout the day prepared by our favourite healthy food brands
* Discover both up-and-coming and established brands
* Make valuable connections with other bloggers and entrepreneurs
* Go home with a goody bag bursting with healthy surprises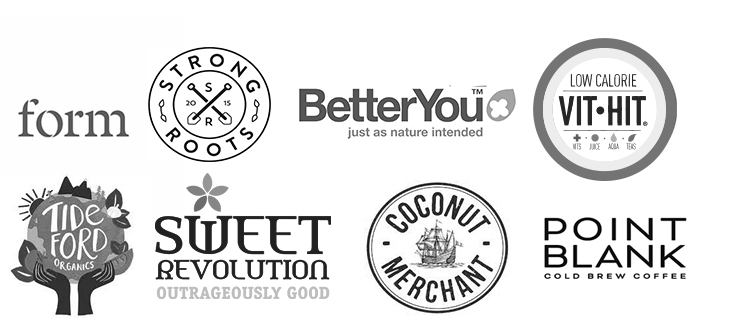 workshops are included in the ticket price and will be booked separately via a private link - first come first served basis
BREAKFAST SERVED 10.30am - 11.30am
Coconut Merchant Waffles
Point Blank Coffee
Sweet Revolution Golden Mylk
Morning Schedule
Talk 1A - 11 am #Reclaim your Day Off Panel: Self-Care on a busy Schedule with Rhiannon Lambert and Shona Vertue
Talk 1B - 11 am Your Career in Wellness hosted by Welltodo with Laura Hoggins, Sarah Malcolm and Romy London
Workshop 1A, 11 am The Importance of the Right Ambassadors, hosted by Deep Social
Workshop 1B, 11 am Q&A on Video and Photography for Food Bloggers and Influencers hosted by Studio A
Talk 2A, 12 pm Beyond Mat: A Conversation with Fitness Influencers with Flora Beverley, Lucy Mountain, Hannah Cluley and Lauren Tickner
Talk 2B, 12 pm Psychology of Food - How Influencers are Changing the Relationship with our Plate with Rachel Evans, Lily Soutter, Sophie Bertrand and Mel Wells
Workshop 2A, 12 pm How to Pick the Right Influencers for your Campaign hosted by Deep Social
Workshop 2B, 12 pm Produce good quality wellness information hosted by Wellspoken
LUNCH & NETWORKING: 12.30- 1.45PM
Coconut Merchant Curry Pots
Tideford Organics Soups
Lunchtime workshops:
12.30-1.00 pm and 1.00-1.30 pm Shelf.Help Book Club, Meet the Author: Chloe Brotheridge
Afternoon Schedule
Talk 3A, 1.45 pm Influencer Marketing Masterclass hosted by Tribe
Talk 3B, 1.45 pm Doctors with Influence hosted by Dr. Rupy Aujla, with Dr. Hazel Wallace, Dr. Anjali Mahto
Workshop 3A, 1.45 pm How to Find the Most Influential Instagram Accounts hosted by Deep Social
Workshop 3B, 1.45 pm Communicate about Wellness in a Responsible Manner hosted by Wellspoken
Talk 4A, 2.45 pm Talking Content: The Future of Content with Alice Audley (Blogosphere) and Yanar Alkayat (Healthista)
Talk 4B, 2.45 pm AI and how this will Allow Humans to be More Human hosted by Araminta Marketing
Workshop 4A 2.45pm Q&A on Video and Photography for Food Bloggers and Influencers hosted by Studio A
Workshop 4B, 2.45 pm Have Credible Partnerships and Affiliations hosted by Wellspoken
HAPPY HOUR 3.30pm-4.00pm by PJ Kombucha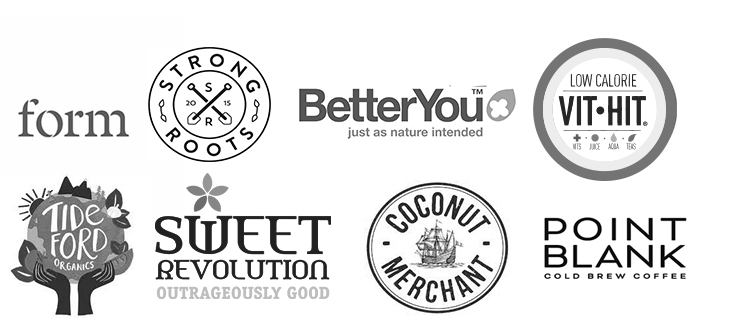 FAQs
Where can I contact the organiser with any questions?
Attendees can email info@healthbloggerscommunity.com
Brands wanting to sponsor or be involved with the goody bags, email info@healthbloggerscommunity.com
Is my ticket refundable/transferable?
Tickets are non-refundable. However, you may transfer tickets to friends as long as they show the original ticket on entry.
How can I book my workshops?
Workshops are included in the ticket price and will be booked separately via a private link - first come first served basis.