Description
The HBC Summit is back and it's bigger and better than ever before!
At the Health Bloggers Community, we aim to bring together health and wellness influencers, brands and industry professionals to discuss content, social media practices and expected trends, as well as learn cutting-edge health and wellness advice from leading industry experts - check out our Instagram if you do not believe us.
We know that setting up your brand, business or career in wellness can be tough. But with our team of fitness, wellness and content and strategy experts, plus the friendliest community around, we're here to help! We'll show you what you can achieve and connect you with the people you need to know to guarantee success and fulfilment.
Saturday 23rd March will be a jam-packed day full of interactive workshops, dedicated Q&As with inspirational health and fitness figures, and the opportunity to network with brands both big and small.
Who is this for?
Wellness entrepreneurs wanting to take their brand and content to the next level
Bloggers and influencers working on refining their content and strategy
Health and wellness enthusiasts who want to learn more about the industry and sample new and exciting products
Brands looking to upgrade their social media and influencer marketing in the health and wellness industry
Social media and PR managers interested in news and trends within the influencer and health industry
What to expect
Q&As with leading health & fitness figures on breaking into the industry
Interactive workshops focussing on harnessing the power of your brand
Delicious food and snacks throughout the day prepared by our favourite healthy and wellness brands
Networking with other bloggers and entrepreneurs, as well as brands
A goodie bag bursting with healthy treats and products
Not sure what to expect? Have a look at our previous Summits
Workshops are including in the ticket price and space will be allocated on the day on a first come first serve basis
Exhibiting brands: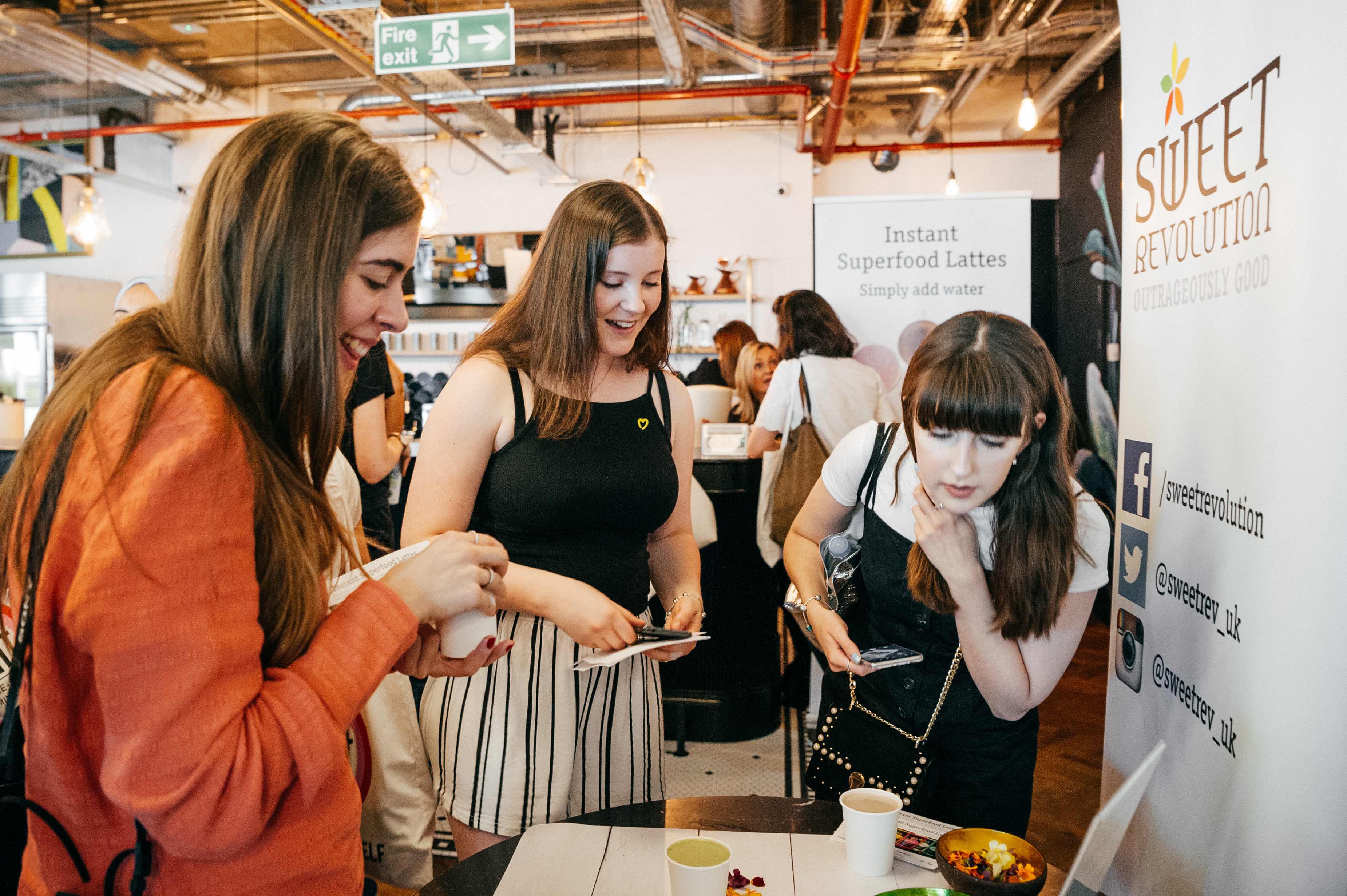 11:00 - doors open
11:10-11:20 Meditation for Focus: How to Get The Most Out of Your Day
with Sarah Drai, Founder of Yogi2Me
This will be a short group meditation helping you to find some clarity and focus before all the excitement. First come first serve basis.
TALKS - WELLNESS
11:30-12:00 - Talk 1a - How On-Demand Fitness and Bespoke Supplementation Will Shape the Way We Approach Our Health
with Chris Pinner, Founder of Innerfit and Joe Welstead, CEO of Motion Nutrition
2019 is set to be the year when data revolutionises the way we eat, sleep and workout. Join us whilst we explore how the industry is changing thanks to on-demand fitness, personalised supplementation and how our lifestyle choices impact the way we approach our health.

11:30-12:00 - Talk 1b - What's Next for Gut Health? Taking Our Microbiome to the Next Level
with Kristy Coleman, Nutritionist, and Dr Sara Celik from Panel Sponsors Renew Life
In this talk we bring you new research from experts in the field of gut health, as well as innovative products looking to change the way we think about our gut. From upcoming products to old misconceptions, we explore what's next for this growing industry.
12:00-12:30 - Talk 2a - Under the Microscope: Ingredients Shaking up the Beauty Industry
with Sarah, Founder of BYSARAHLONDON, Shiona Redmond, Founder of Graces London and Gemma Ortega-Perez, Relationship Manager at Formula Botanica - sponsored by Formula Botanica
In recent years the natural beauty industry has not received the interest that it deserves. As the mainstream brands are catching up with the latest trends, ingredients like CBD and coffee are dominating the market. We discuss the latest trends inspiring the high street chains.
12:00-12:30 - Talk 2b - The Missing Link: The Areas of Health That No One's Talking About
with Dr Anita Mitra (the Gynae Geek), Cat Raincock, Clinical Hypnotherapist and Author, and sponsored by Zendium

Whilst gut health and brainfunction are on everyone's radar, oral and personal health are slowly becoming hot topics among health and wellness influencers too. We bring you a panel of experts in still highly-overlooked fields to reveal what will be popping up next on your Instagram feeds.
12:30-13:00 BREAK
13:00-14:00 HBC Launchpad - 6 x 15 Minute Talks
How to Break Free From Old Habits and Develop a Positive Mindset, with Rachel Evans

What Intuitive Eating Actually Means - Dispelling the Myths, with Emma Green
The Power of Networking: How I Broke Into the Digital Wellness World, with Micah Siva
How to Change Your Career, with Ceri Jones
The Gut Theory: How Social Factors and Self-Love Can Impact Gut Health, with Simone Venner
How Adversity Encourages You to Love Your Authentic Self, with Sarah Leanne Pustkowski
14:00-14:30 LUNCH
TALKS - INFLUENCE
14:30-15:00 - Talk 3a - How to Turn Your Book into an Amazon Bestseller
with Toni Jones, Founder of Shelf Help, Kamran Bedi, Life Coach and author of Your Mind is Your Home, and Fab Giovanetti, Founder of the HBC and author of Make An Impact.
Most influencers want to publish a book, but what does it take to turn your writing into a no.1 Amazon bestseller? Join us in a journey from book pitch to bookshelves. We discuss how authors engage with their audiences as well as publications to get their books to the top.
14:30-15:00 - Talk 3b - How to Get Your Recipes Onto the Bookshelf
with Bettina Campolucci, author of Happy Food, Sara Kiyo Popowa author of Bento Power, Sasha Gill, author of Jackfruit and Blue Ginger, and Kate Pollard, Publishing Director at Hardie Grant
What does it take to get a cookbook deal? This talk will follow the stories of successful cookbook authors - whose books are a staple on coffee tables around the world - shining a light on the process of recipe development and publishing.
15:00-15:30 - Talk 4a - Should You Really Launch a Podcast?
with Jo Youle, Podcast Creator ar Reset Rebel Productions and Mike Hanson, Founder and Director of PodPeopleUK Productions

From a few hundred, to a marketplace of millions, podcasts are a great way to engage with your audience. However, developing a podcast is not always as easy as it sounds. We talk with some of our favourite hosts, discussing important things to consider, as well as sharing tricks of the trade.
15:00-15:30 - Talk 4b - The Rise of Retreats: How Wellness and Sustainability Are Taking Over Travel
with Megan Lynas, Founder of Replenish You Retreats, Ophelia Froud, Founder of Glowcation, and Vicky Shilling, Wellness Coach and Retreat Host
Wellness travel is one of the fastest growing industries, now worth millions. In this panel we explore how retreats are shaping the future of travel, and why wellness companies and influencers alike are tapping into travel as a new avenue for growth.
15:30-16:00 - Talk 5a - Build Your Confidence with PR and Public Speaking
with Amy Leighton, Speaking and Presence Coach, Suzie Bartle, Founder of Well Spirited PR, and Vida Carmel, Behavioural Change Coach
Is social media really your secret weapon? We discuss instead how PR and public speaking can help you grow your influence, focusing on strategy, finding your voice, and widening your reach (whilst maintaining your sanity)!
15:30-16:00 - Talk 5b - Let's Talk About Money: How to Develop a Business Mindset
with Dipesh Virji, Sales Trainer at Revenu Rocket, Will Cookson, Creative Director at ANNA, and Sarah Orecchia, Founder of Unbeelievable Health
In this talk we dig deep into the nitty gritty of sales and finances, covering psychology of persuasion, knowing your value and the importance of selling yourself. We'll also cover best practises when it comes to tracking your finances and accounts.
16:00-16:30 - BREAK
16:30-17:30 - WORKSHOPS
16:30-17:00 - Workshop 1 - Instagram Photography Workshop
with Emma Hanton (@essentiallyemma), Food Blogger and Nutritionist
This long-awaited workshop will teach you how to create professional looking photos without having to hire a photographer. We want to show you that you don't need a DSLR to create Insta-worthy photos on a budget.
16:30-17:00 - Workshop 2 - Pinterest Workshop
with Vicky Shilling (@theflourishingpantry), a Wellness Coach and Retreat Host
Is Pinterest the new place to be? It's no secret that Pinterest has been the underdog of social media for a while - but those days are over. Pinterest is here to stay. Learn how to set up a Pinterest strategy and establish a few simple steps to guarantee more page views on your blog.
17:00-17:30 - Workshop 3 - Instagram Photography Workshop (Repeat)
17:00-17:30 - Workshop 4 - Pinterest Workshop (Repeat)
17:30 - doors close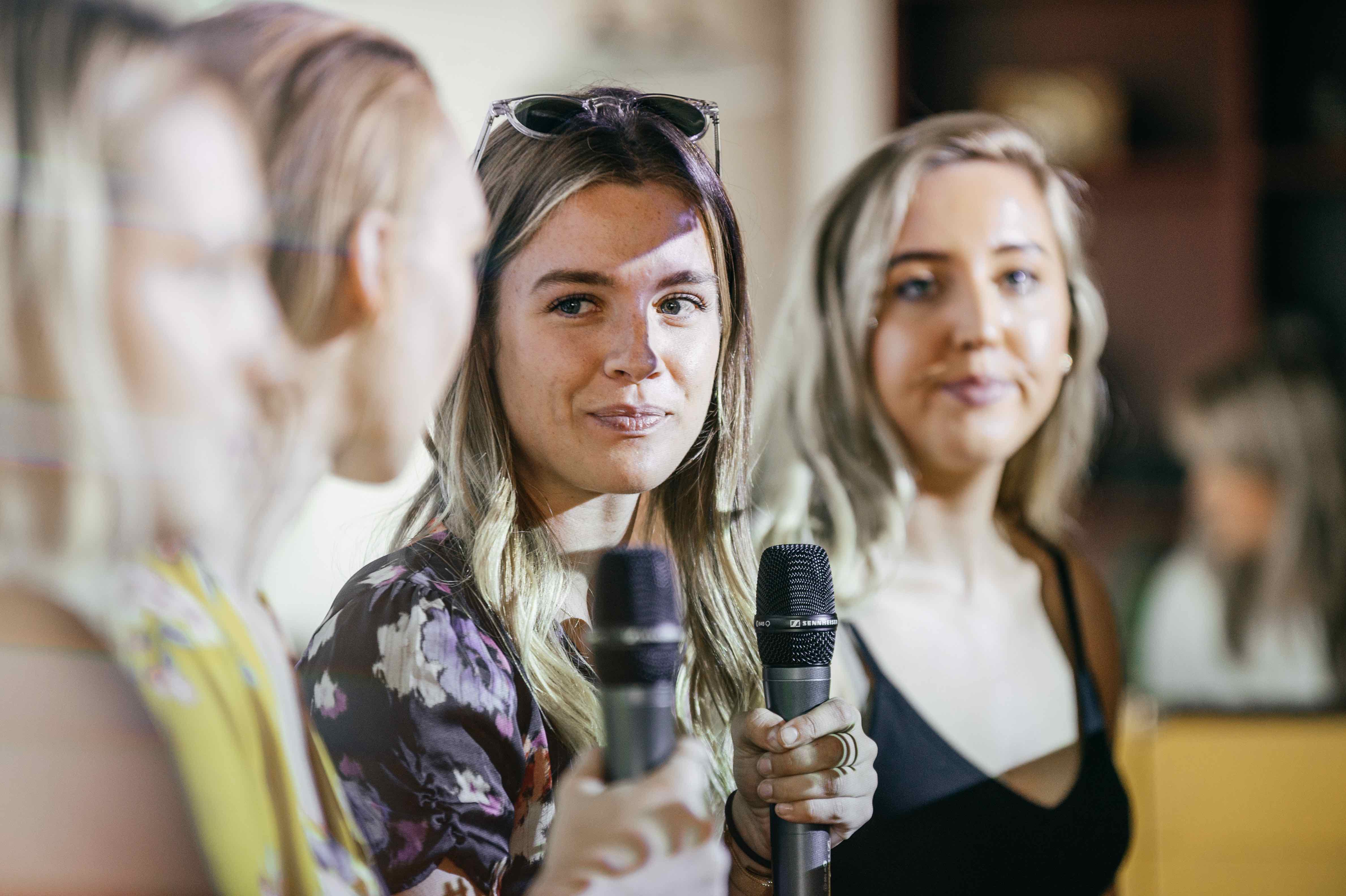 FAQs
Do I need to bring anything with me?
Nope, just yourself! If you like to take notes then we'd recommend bringing a small notebook and a pen or pencil too, but this isn't essential.
What are my transport/parking options for getting to and from the event?
The best way to get to and from the event is on the Tube. Take the Central Line to Leyton - it's just a 5 minute walk from there. Alternatively there are several buses that serve the area.
There is no parking at the event, however there are several residential streets in the surrounding area with pay and display parking. There is also a loading bay at the side of the building, on Oliver Road.
How can I get involved as a brand?
To discuss exhibitor and sponsorship options please email samantha@healthbloggerscommunity.com
Who can I contact with any questions?
Attendees can email samantha@healthbloggerscommunity.com
What's the refund policy?
Tickets are non-refundable. However, you may transfer tickets to friends as long as they show the original ticket upon entry.