Description
As the theme of the HBC magazine is fitness, we thought it only fair that we organise a fitness-themed event to get you pumped!
Come along for an evening of Q&As with fitness industry experts and a fat melting HIIT workout led by personal trainer Laura Jamie UK, followed by a refuelling protein shake courtesy of Whey Ahead and Protein Haus.
You will also receive a complimentary copy of the HBC magazine included in the ticket price.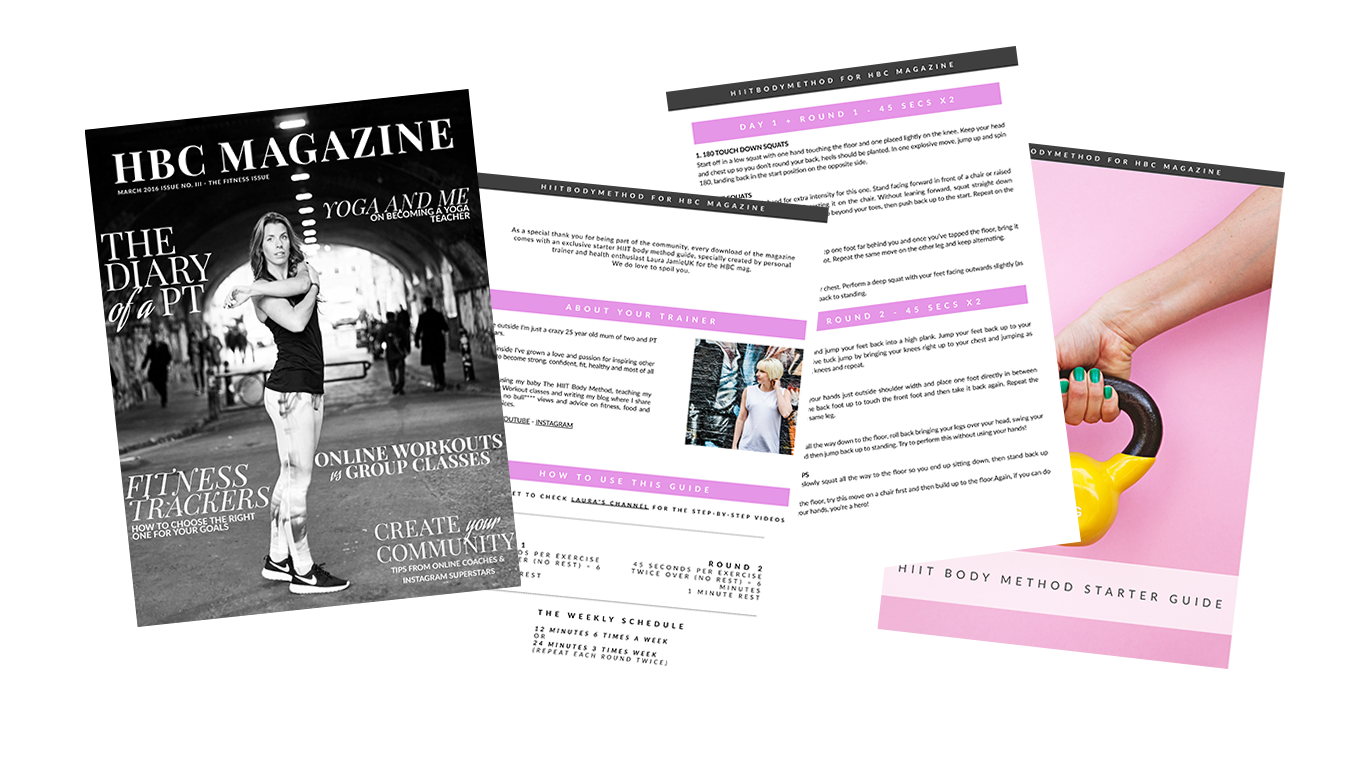 Featuring an exclusive interview with Lauren Gleisburg on developing her workout programmes, Fit for life and Total Transformation, as well as creating a strong community of workout sisters through her #LGAccountability. We also have top fitness blogger and Youtuber Carly Rowena joining us to share an insight into how she became the sensational Instagram/Youtube/fitness icon she is today.
Ever thought of creating your own fitness brand?
Well, you may want to read our case study with personal trainer to the stars and co-founder of That Girl London, Christina Howells, who shares with us what it's like to do just that. There's also many more interviews, motivational stories and case studies with successful bloggers, so that you have all the inspiration you need to become the healthiest, happiest and fittest you!
As a special thank you for being part of the community, every download of the magazine comes with an exclusive starter HIIT Body Method guide, specially created by personal trainer and health enthusiast Laura JamieUK for the HBC mag. We do love to spoil you.
Q&A with Experts from the Industry
Ethan Salathiel - Founder of WHEY AHEAD®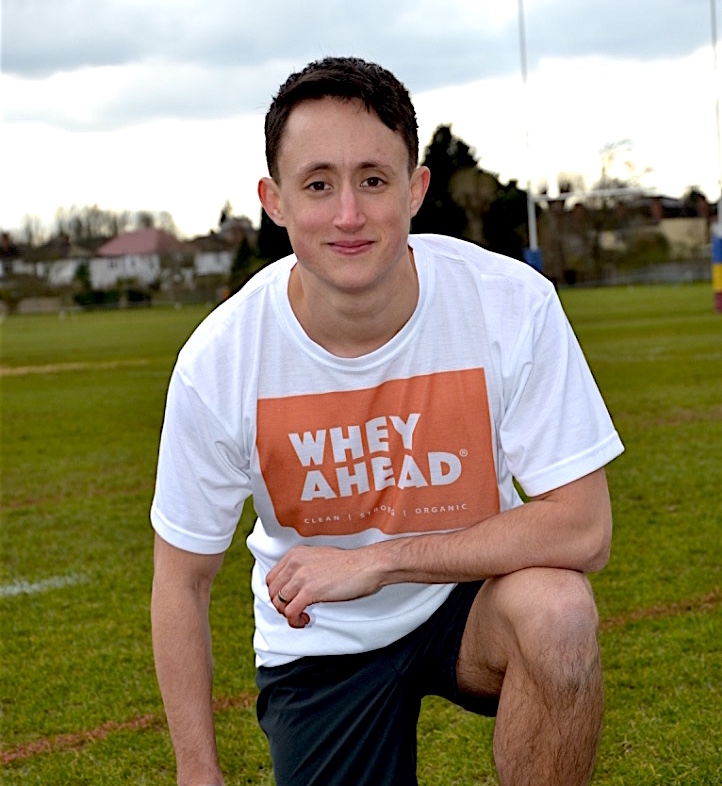 Ethan is passionate about giving your body the best quality, organic nutrition. He's a qualified PT who couldn't find a wholly organic alternative to everyday protein shakes so created WHEY AHEAD® which is the UK's 1st range of flavoured & unflavoured organic training supplements. Powered purely by organic whey protein from grass-fed cows & raw superfoods rather than manufactured nasties, WHEY AHEAD® takes CLEAN nutrition to a whole new level.
Molly Teshuva - Progress Pure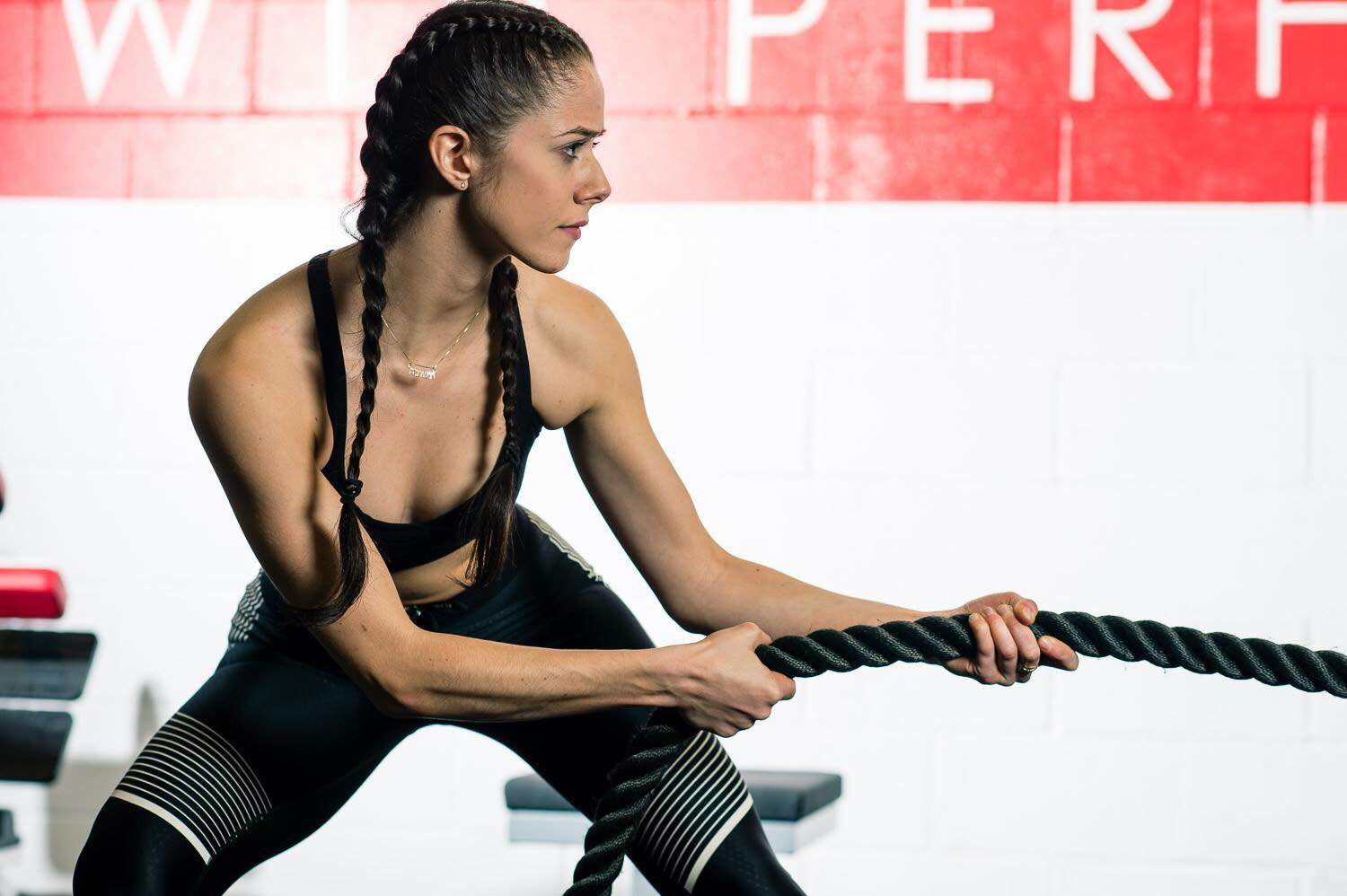 20 year old Molly, aka @progresspure started her personal fitness journey after being inspired by transformation pictures of girls across Instagram. In less than a year, she managed to connect with 60k people on Instagram and create her own revolutionary fitness guide.
After undergoing her own physical and psychological transformation and discovering what really worked to achieve results, Molly has recently published her own 12 week strength training 'Curve Guide'. Focusing on compound exercises, interval training and macros, the Curve Guide helps you to build lean muscle, lose fat and create a feminine curve by shaping your glutes, thighs, waist and shoulders. Molly encourages girls to see fitness in a positive and empowering light as they step up to the rack. Check out the revolutionary guides at: www.progresspure.co.uk
---
We'll meet at Protein Haus' Kiosk no. 3 at 5.45pm, and we'll then head upstairs to Crossrail Place Roof Garden for our Q&A, followed by a fat-melting workout.
Protein Haus are the creators of healthy and nutritious protein shakes, juice cleanses and wholesome dishes that fuel you and your muscles with the nutrients and energy needed to reach your fitness goals and feel amazing.
On the outside I'm just a crazy 25 year old mum of two and PT of 6 years. On the inside I've grown a love and passion for inspiring other women to become strong, confident, fit, healthy and most of all happy. I do this using my baby The HIIT Body Method, teaching my Total Body Workout classes and writing my blog where I share my honest views and advice on fitness, food and lifestyle choices.