Description
PLEASE NOTE THIS EVENT HAS BEEN RESCHEDULED DUE TO THE WEATHER. THE EVENT THAT WAS DUE TO HAPPEN ON 3RD MARCH WILL NOW TAKE PLACE ON 31ST MARCH.
Showcasing some of the hottest and newest brands in the health and fitness industry, the HBC networking event is an exciting opportunity for both bloggers and instagrammers to make connections, discover interesting brands and sample new products.
There will also be a Q&A with Ruth Delahunty from Yogaru.ie, talking all things blogging but also with a focus on balance, yoga and meditation. A previous gym-bunny herself, Ruth will share why yoga and meditation are now an important part of looking after her health and wellbeing.
Brands you'll be getting to chat to:
Sadie's Kitchen
Sadie's broths are rich in collagen, 100% natural, paleo too and jam-packed with naturally occuring protein. They contain zero salt, sugar, wheat, dairy or gluten and can be enjoyed simply on their own as a comforting hot drink, added as stock to meals or used as a cooking liquid for rice, grains and pulses.
Creacon Wellness Retreat
Nestled in the majestic green hills of the Irish countryside, Creacon Wellness Retreat is the ideal destination for retreat, relaxation and rejuvenation. Originally an historic Irish inn, Creacon was transformed by founders Derek O'Neill and his late wife Linda O'Neill, into a serene haven that nurtures your complete wellbeing – spirit, mind and body.
FEED
Committed to helping you fuel your day in the most delicious and nutritious way, Feed has worked hard to create a range of plant based meal pots designed to keep you fuller for longer and to eliminate mindless snacking. Eat FEED. Be Better.
Bowls Healthy Eating
Bowls Healthy Eating is healthy, balanced, nutritious eating for the everyday person on the go. The concept was created by Andy Irving, a chef with nearly 20 years experience in a professional kitchen.
"Bowls Healthy Eating is fresh, vibrant food with a global influence. This is the type of food that I love to cook and that I love to eat."
Sample smoothie bowls from Andy's menu at the event and find out more about his delivery service.
Skinny Malinkys
Skinny Malinkys was founded in 2013 by Paula Heaney with the aim of making healthy, nourishing juice accessible to as many people as possible. Skinny Malinky juices are raw, unpasteurised and unadulterated, packed with live enzymes, vitamins, trace minerals and other vital elements to your health.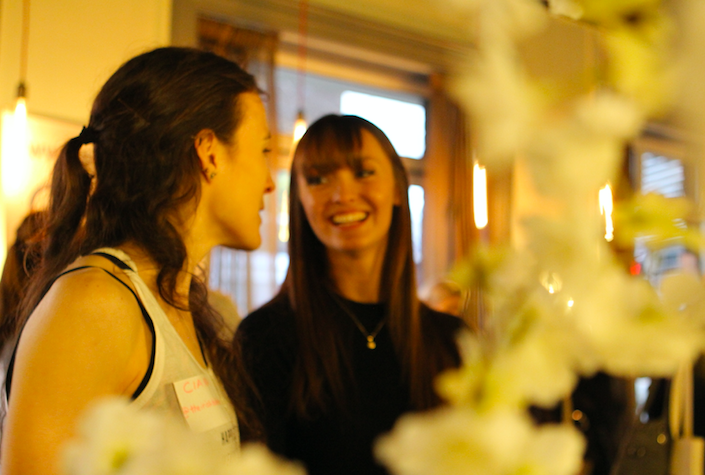 You'll leave the event with an amazing goody bag bursting with tasty treats and super samples from our favourite brands.

Schedule
13.00 Doors open, networking with brands

14.00 Q&A with Ruth Delahunty from Yogaru
15.00 Finish
Last entry 14:00.
Please note tickets cannot be purchased on the day and must be ordered in advance.
Your ticket includes access to the event, samples from the brands during the afternoon and an amazing goody bag with contents worth over €50 to take home.

The event will take place at The Dean Hotel, Harcourt Street, Dublin.
FAQs
How can I contact the organiser with any questions?
Bloggers & attendees can email info@healthbloggerscommunity.com
Brands wanting to exhibit or be involved with the goody bags, email vicky@healthbloggerscommunity.com

What's the refund policy?
Tickets are non-refundable. However, you may transfer tickets to friends as long as they show the original ticket on entry.