Description
Sharing images is a fun and cost-effective way to market your brand online today. When done right, building an strategy for Instagram and setting goals can help to share your story authentically, without requiring you to master sales or become a marketing pro. Instagram, although it may seem intimidating, is a wonderful way to engage with your current and potential customers as a small business, marketer or solopreneur.

About the Talk
Discover the best content for your business to share on Instagram
Walk away with a comprehensive planning guide for your feed
Understand Instagram's new tools for businesses and content creators
Test-drive the new Instagram LIVE and Stories features

A lot of small businesses need support with social media, especially when it comes to the 'how to' techy part. Joining us for the Q&A we'll have a few brands from the health and wellness industry, including Yogi Bare.
About the panel
Yogi Bare
Find your soul mat with Yogi Bare - the next breed of yoga company. Eco-conscious. Directional style. Do you dare a Yogi Bare?
@yogi.bare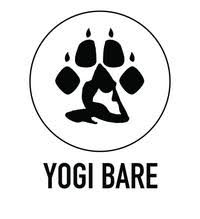 Araminta Sheridan
Araminta Sheridan started Araminta Marketing in 2013 to consciously market and develop kind brands. Like anything powerful, content marketing and social media have the ability to be used for good or evil. Recognising this, Araminta created her agency to work with brands to harness their faculty to create positive social change. Nearly 4 years later, her agency has grown to succeed alongside the like-minded brands she works with.
https://www.aramintamarketing.com
@mintysheridan
@araminasocial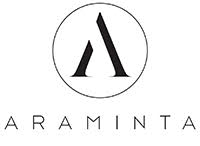 This talk will help you feel more confident with the KING of digital marketing platforms with hands on practical training.
"I had a fantastic time learning about Influencer Marketing, I particularly loved the interactive nature of the class where everyone was able to ask questions and share their stories and experiences regularly throughout the class. We all learned from one another and bounced off ideas. This masterclass really helped me clarify my marketing goals and gave me all the steps I need to reach them. It was fantastic!"

Kim - Biomed

The size is limited to facilitate interactive activities, group discussion, and opportunities for networking. you will return to your brand with a stronger strategic grounding and greater level of confidence in digital marketing.


Who is this for
One man and one woman businesses looking to refine their Instagram strategy for 2018
Marketers interested in using Instagram for blogger outreach and event marketing
Social media managers looking to grow exponentially their Instagram presence
What will You learn
How to find your Instagram style
How to create attainable goals for Instagram
How to engage with both influencers and customers to encourage sales
How to engage with ambassadors to expand brand awareness
Top tools to automate your Instagram marketing
Most relevant metrics to measure effectiveness
ABOUT US
Connecting and educating online content creators. Empowering influencers to work with brands they love.
We are on a mission to educate and impart our knowledge of Influencer Marketing to brands, empowering them to launch their own campaigns and connect with ambassadors in real life. We also work closely with our influencer crew via the Health Bloggers Talent.