Description
Join Harvard Business Review
to discuss the future of strategy
on Monday 3rd June at 6.30pm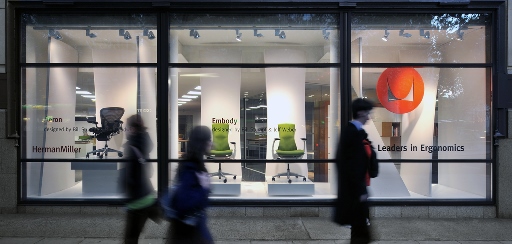 with Professor Rita McGrath
in conversation with Ravi Mattu
From Porter's "five forces" to Hamel and Prahalad's "core competencies"
– virtually all strategy methods aim to achieve a sustainable competitive advantage.
It's every firm's Holy Grail.
But in today's turbulent business environment it's no longer relevant.
In her new book, The End of Competitive Advantage Professor Rita McGrath takes on the fundamental notion of sustainable competitive advantage – and argues that businesses need to stop basing their strategies on it. Rita will be presenting her ideas on 3rd June at Herman Miller's National Design Centre. Join us there to discover how businesses can change their approach and learn how to exploit short-lived opportunities with speed and decisiveness!
---
Timings
6.30 – earlybird drinks
7.00 – Rita Mcgrath on The End of Competitive Advantage - presentation followed by conversation with Ravi Mattu,
7.45 onwards – networking and chat
---
Rita Gunther McGrath, a Professor at Columbia Business School, is a globally recognized expert on strategy in uncertain and volatile environments. She was recognized as one of the top 20 management thinkers by global management award Thinkers50 in 2011 and has also been recognized as one of the top ten business school professors to follow on Twitter.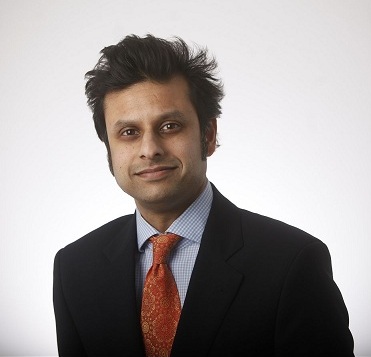 Ravi Mattu is the editor of Business Life, the management section of the Financial Times. He has worked at the FT since 2000 in a variety of roles including editor of Mastering Management, founding editor of FT Wealth and Editor of Special Reports (magazines and websites).
All attendees will receive a complimentary copy of Harvard Business Review. To secure your place please click the 'register' button above. For more information contact Sally Ashworth sashworth@hbr.org.
Organizer of HBRLondon: The End of Competitive Advantage
Harvard Business Review is the leading destination for smart management thinking. Through its flagship magazine, books, and digital content and tools published on HBR.org, Harvard Business Review aims to provide professionals around the world with rigorous insights and best practices to help lead themselves and their organizations more effectively and to make a positive impact.