About this Event
"Head in the Clouds" is a multi-sensory installation including a live sunset, alongside paintings and music reflecting multiple moods from Elation to pure Misery experienced during the lockdown.
The idea has been inspired by the many photographic compositions taken of the large Victorian windows in my studio at Alston Works - a 200-year-old converted Dental Factory hidden away in the old town of High Barnet (Northern Line). The photos can be seen as part of an online exhbition "Encrypted Sounds of Wellbeing" here: https://www.leilahouston.com/encryptedsoundsofwellbeing.html
The exhibition runs until 24th October (the day before the clocks change). A cloud inspired playlist can be enjoyed when looking at the paintings!
Children are very welcome and a table for painting and drawing is available should the inspiration occur!
The Sun sets around 6pm daily if you would like to book a timeslot to see the live sunset performance, or contact me (the organiser via beverley.a.isaacs@gmail.com if you prefer to book a timeslot for your convenience. All Covid Safety measures will be adhered to, at the studio / Gallery. Viewings by individual appointment are welcome too .
This exhibition has been made possible with funding from The Arts Council of England.
For more info :
www.beverleyisaacs.com
COVID Information:
Please bring a face mask. Sanitizing gel will be available at the door, and adequate ventilation will be provided. There is adequate space for social distancing as this is a business / warehouse premises. Thank you for being concerned for your fellow human.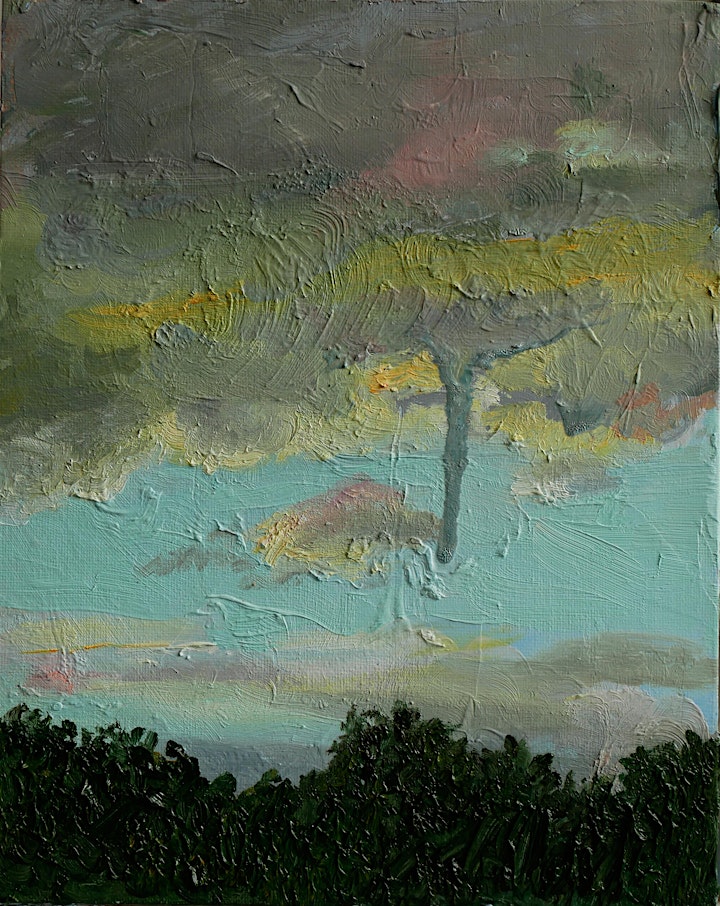 Cloud 9
Oil on Canvas 8 x 10"
©2020