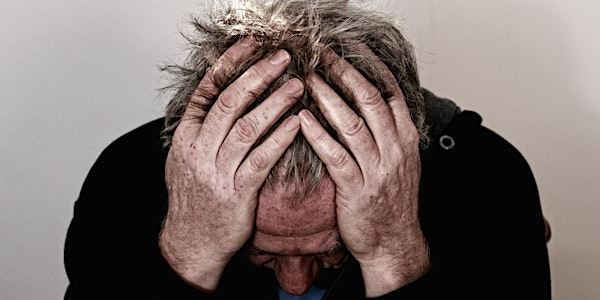 Headache Skills Reloaded – Preparing to run a headache clinic in your pract...
Location
University College of Osteopathy
275 Borough High Street
London
SE1 1JE
United Kingdom
Description
Would you like to run a headache clinic in your practice? Then read on…
Headaches are about as common as back pain. However, little formal education in headache management at undergraduate level exists. Yet once qualified, we often encounter sufferers of these complex, debilitating and clinically challenging conditions.
Current evidence shows that an interdisciplinary approach works best in tackling these varied pain conditions. However, despite much anecdotal and some documented evidence, we are not yet perceived by the wider headache management community as part of the therapeutic toolkit.
About the course
This course aims to help you expand your skills and integrate them smoothly into existing management pathways to help achieve best outcomes for your headache patient, at the same time allowing you to improve your standing with both GPs and the specialist care team.
In this one day headache skills course, we aim to cover the basics of this fascinating topic. We cover epidemiology, screening for sinister and worrisome headaches, diagnosis of common and rarer headache conditions, and their evidence-based management both pharmacological and especially non-pharmacological, with the main focus being on skills useful within the manual therapies.
About the course leaders
Drawing on decades of experience gained in headache pain study, teaching and practice, the lecturing team of OPHM (Osteopaths for Progress in Headaches & Migraines) are already becoming known around the UK for their provision of CPD on this important subject. At their inauguration in 2016, they presented a full-day seminar at the iO Convention, and have since given talks to regional societies, run case-sharing events and co-organised a conference at UCO in 2018. OPHM speakers regularly present to the public, GPs and neurologists, and write articles on headache management.
The final list of speakers for this CPD are:
Corina Breukel, DO
Corina qualified as an osteopath from the BCNO, now BCOM, in 1986. Since becoming a founder member of OPHM in 2016, she has worked tirelessly to improve understanding of cluster headaches within the osteopathic profession, speaking at the OPHM iO conference launch in 2016, and at subsequent case-sharing and teaching events. Her recent article on Cluster headaches is in the Jan/Feb 2018 edition of Osteopathy Today, and she has contributed to the iO's online CPD provision on this topic too.
As mother of a cluster headache sufferer, Corina has informed herself thoroughly to become a vocal patient advocate since her daughter's diagnosis in 2015, and as such she will speak both from the heart and head. Her view is that this monster of the headache world needs increased awareness, both generally and within the osteopathic profession. Corina is soon to become Co-Chair of OPHM, (Osteopaths for Progress in Headaches & Migraines), which provides taught and online headache education to the musculoskeletal professions.
Helena Bridge, DO, PGCE (Clinical & Academic Education), PGCE (Clinical Management of Headache Disorders), Uni of Edinburgh, EOT (Effective Online Tutoring), Uni of Oxford
Helena graduated from the London School of Osteopathy in 1991, having spent her 20s playing as a violinist in UK orchestras and developing musculoskeletal issues including headaches & migraines, which were greatly helped by osteopathic treatment. Since then, she has worked in private practice in London, and her special interest in headaches led to her taking the MSc Pain course at the University of Edinburgh, which incorporated a PGCE in Clinical Management of Headache Disorders, led by Dr Andrew Dowson and Jim Odell.
For the last 5 years, Helena has taught at the ESO, where she now leads the ESO Headache Clinic, under medical supervision. Since 2016, Helena has been Company Secretary and Co-chair of OPHM (Osteopaths for Progress in Headaches & Migraines).
Elizabeth Huzzey
Elizabeth is Principal of Watford Osteopaths, an experienced Osteopath and Acupuncturist with a special interest in drug free treatment options for Headache and Migraines.
As a member of International Headache Society and British Association Study of Headaches since 2010, she has learnt from the world's leading headache experts and explored what can be offered by acupuncture, physiotherapy, chiropractic; structural and cranial osteopathy; Watson Approach; CBT, lifestyle, nutrition and diet; medications, botox, nerve blocks, TMS and gamma core.
All of this enables her to provide an informed approach of the best treatment options for her patients. She launched The Headache Clinic in 2016. Here she helps patients determine the type of headache they have, carries out a comprehensive examination and provides a range of effective treatments.
She is recommended by GPs and Consultants and in turn has built a trusted network of appropriate professionals to whom she can refer. As a founder member of OPHM – Osteopathic Progress in Headaches and Migraines, she believes Osteopaths have a valuable part to play in the treatment of headaches but recognises that education, collaboration and research is much needed.
To this end she is part of the OPHM team that lectures in headaches to health professionals and has recently completed her MSc module in Research and Methodology and Birmingham University. She has been invited to complete the full MSc in Headache and facial pain disorders at the University of Copenhagen, a world leading centre for Headache research, later this year.
Mark McWilliam
Mark is the principal of the Cathedral Road clinic in Cardiff. He received a 1st Class Honours degree from the London School of Osteopathy. Mark has an MSc in Pain Management and is an honorary tutor at Cardiff University School of Medicine. He has a special interest in looking at the ways manual and manipulative therapy can help reduce the suffering caused by pain. Mark won the Welsh Pain Society prize in 2010 for his review of an evidence-based framework on which to formulate a physical and manipulative therapeutic approach for the treatment of pain associated with the cervical musculoskeletal components of Migraine and chronic tension-type headaches for primary care physicians. Mark has previously worked in London where he was involved in a NHS, health in the community project delivering osteopathic care within a GP practice in Lewisham.
---
*Please note: Registration for this course is at 9am and the course runs from 9.30-5.30pm.
The UCO regrets that no refunds can be made for cancelled places unless a substitute participant can be found. The UCO cannot guarantee that any course will run. In the event of your course being cancelled, all paid fees and deposits will be refunded in full.