Event Information
Refund Policy
Refunds up to 7 days before event
Description
October 3rd 2017, Wolverhampton Race Course
DELIVERING TRANSFORMATION: IMPROVING THE RESILIENCE & MENTAL WELLBEING OF YOUNG PEOPLE. A CONFERENCE FOR THE CHILDREN AND YOUNG PEOPLE WORKFORCE.
Following the success of our Spring Conference, we are delighted to announce that the HeadStart Wolverhampton Autumn Conference will take place on Tuesday 3rd October 2017 at Wolverhampton Race Course. The conference will bring together experts in the fields of young person mental health and resilience, and will also include fantastic workshop opportunities for delegates.
We're still working on the full agenda for the event, but are delighted to announce today that the keynote speaker at the daytime conference will be none other than Canadian comedian and mental health campaigner,
Ruby Wax.
Further keynote and workshop leaders will be announced soon, with tickets for the event going on sale shortly after. Save the date of October 3rd in your diary now, and follow HeadStart on Twitter, or FaceBook to keep updated. We're really excited about this event, and would love you to join us for what promises to be a wonderful day of learning, discussion and sharing.
About Ruby Wax
Following her hugely successful career with BBC television as an interviewer and comedian, Ruby Wax turned her attention to the study of psychotherapy and neuroscience, graduating from Oxford University in 2013 with a Master's degree in Mindfulness Based Cognitive Therapy. She is also an Alumna and Honorary Senior Fellow of Regent's University London's with an MA in Psychotherapy and Councelling, and a is Visiting Professor in the School of Mental Health Nursing at the University of Surrey as well as holding an Honorary Doctorate from the School of Psychology from The University of East London.
She is the author of 2 best-selling books 'Sane New World' and 'A Mindfulness Guide for the Frazzled' which combine neuroscience, mindfulness and comedy. Her one-woman shows "Sane New World" and "Frazzled" have toured both internationally and in London's West End. She also founded Black Dog Tribe, a social networking site providing information and social support for people suffering with mental health issues. She presented her TedTalk at TedGlobal 2012 "What's So Funny about Mental Illness"?, She speaks at Parliament and Downing Street to raise money for neuroscience research and works tirelessly to break the stigma. She is an ambassador for MIND and SANE charities and is on the board of the Anna Freud Centre for Children and Families.
Ruby is currently launching her Frazzled Cafes in partnership with Marks and Spencer's throughout the UK. Each Marks and Spencer's will close their cafes for two hours for groups to meet regularly. These are not necessarily for people with Mental Health problems but for everyone who is frazzled, which is everyone. Based on the format of AA each group is run by a facilitator with a mental health background.
In 2015 Ruby wax awarded an OBE for Services to Mental Health.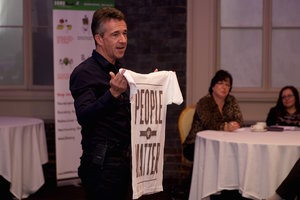 Paul McGee
SUMO is the ongoing culmination of over 25 years of work by Paul McGee. His insights and unique and engaging style of delivery have captured the attention of people around the globe and he is now universally recognised as 'The SUMO Guy'.
Now more than ever Paul feels passionately about SUMO and the difference it can make to people's lives. He continues to spread the SUMO message through his best-selling books and sold-out presentations to audiences ranging in size from intimate workshops to packed conference halls.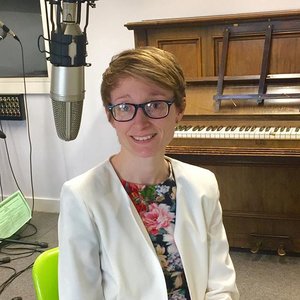 Dr. Pooky Knighsmith, Director of the Young People and Schools Programme at the Charlie Waller Memorial Trust.
... plus six workshops with leading UK experts, a marketplace, and a evening HeadStart showcase event.
A golden opportunity to contribute to the national debate and find out how the HeadStart programme is making a difference.
"
We want to equip young people to cope better with difficult circumstances, preventing them from experiencing common mental health problems before they become serious issues.— The Big Lottery Fund
The HeadStart programme aims to realise the following outcomes:
Socially significant improvement in the mental wellbeing of at risk young people
Reduction in the onset of diagnosable mental health disorders
Improved engagement in school and improved academic attainment
Reduced engagement in 'risky' behaviour
Improved employability
National Partner Organisations
National HeadStart Partners
Date and Time
Location
Refund Policy
Refunds up to 7 days before event