Description
Are you facing one of life's choices, such as a career change, divorce or an empty nest?
Wondering how these changes will affect your future?
Fed up of carrying the hurts and pains of the past?
Ready to free yourself from anger, sadness, fear and guilt?
Ready to let peace, love and purpose into your life?
Then welcome to Fuerteventura – with a guaranteed 350 days of sunshine a year, this is truly the place to let bright light shine on you, your life and your future.
Welcome to:
Heal Your Past and Illuminate Your Future:
Your path to peace, love and purpose.

Fabulous Fuerteventura
We promise that this retreat will leave you relaxed and refreshed – well Fuerteventura is the perfect place:
it's a UNESCO World Biosphere Reserve because of its stunning volcanic landscape and immaculate beaches.
A lovely climate of long sunny days and clear nights
Delicious food, especial the fresh fish, traditional Canarian potatoes (papas arrugadas con mojo – literally meaning wrinkly potatoes with sauce) and delicious cheeses, which like fine wine, has the Designation of Origin status. This means that the cheese is traditionally and entirely prepared, processed and produced within the specific region, giving it unique properties.
The air is full of relaxing and healthy negative ions from the sea breeze
The venue is a private villa in the charming traditional Canarian village of Triquivijate. Triquivijate lies off the beaten track, half-way between the Coastal resort of Calete de Fuste and the island's historic capital Betancuria.
We have been visiting Triquivijate for many years because of its relaxing atmosphere, its unspoilt charm, the dramatic mountainous scenery and its central location for visiting the rest of the island.
And now we're excited to invite you to join us and discover its unspoiled charm for yourself.
The benefits …
So what can YOU expect when you join us to Heal Your Past and Illuminate Your Future on the sunny island of Fuerteventura?
Well, what would it mean to you to come home refreshed, uplifted and with a clear path for the future you deserve?
Would THAT be worth the trip?
Not only that, but you'll get three days where I will dedicate myself and my skills to YOUR future.
Remember, this is a RETREAT not a training course. I won't be lecturing or teaching, I'll be guiding and supporting you.
Come to the event with one of life's big questions,
and leave with a clear path to peace, love and purpose.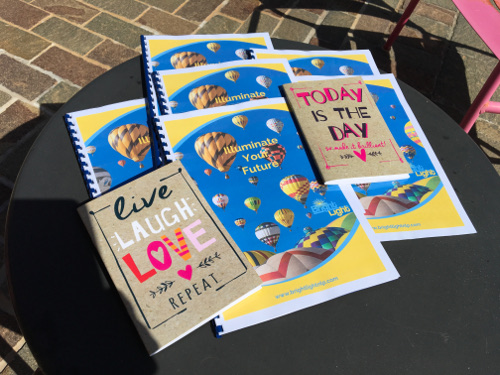 If any of this sounds familiar, then this retreat is for YOU:
I have new choices and decisions to make – I want to make the most of the next phase of my life
Great! At the end of these three days you will have defined your purpose, and a vision for the most important choices in your life.
Now that my circumstances have changed, I'm worried I am drifting through life without a purpose
We know what that feels like. During this retreat, you will have a clear action plan for the year ahead, to fulfil your goals and dreams.
I spend so much energy supporting everyone else, and there's not much left in the tank for myself.
Isn't it time for you to be on the receiving end for a change? These three days will leave you feeling relaxed, refreshed and nurtured in body and mind.
I need time, space and help to work out what my life's purpose is now
That's what we're here for! Our retreat will give you time and space, and we will guide you with tools, meditations and exercises that will help you to articulate your life's purpose
As I get older, I'm starting to think, "What if I die with regrets? What if I die lonely, unfulfilled, without love?"
That's normal for us all as we grow older. At the end of this retreat you will have re-connected with everything that is lovable and lovely about you, you will feel amazing about yourself, and you will feel able to be open to love.
I feel sad about the changes and losses I've experienced
This retreat is all about healing the past. We'll show you how to make peace with changes and losses that you have experienced, and find in them the gifts and insights that you need to move forward.
What's included:
Three full days (Monday 29th January to Wednesday 31st January 2018 09:30 to 17:00) of guided retreat.
An informal welcome evening in Caleta de Fuste on Sunday 28th January with light refreshments
All retreat materials, group facilitation and support.
One personal one-to-one 60-minute consultation with Madeleine during the retreat
Courtesy shuttle from Caleta de Fuste and back on each day (at designated times only)
Nourishing home-made lunch, tea, coffee, water and fruit each day​
What's excluded:
Round-trip travel from your home to Fuerteventura.
Your accommodation whilst on the island.
All other transport, activities and meals during your time in Fuerteventura.
Personal, medical or trip cancellation insurance.
We recommend that you make arrangements for these as soon as you book your place on the course.
Flights
Your flights to Fuerteventura are your responsibility. You must arrive into Fuerteventura airport (FUE) on or before Sunday 28th January.
There are several flights from all major airports to Fuerteventura.
Accommodation
Your accommodation in Fuerteventura is your responsibility. For accommodation, we recommend that you choose to stay in Caleta de Fuste. Also known as El Castillo or Costa Caleta, this charming resort is only 20 minutes from the airport, and 20 minutes to the retreat venue. Caleta has a wide range of accommodation from luxury hotels to budget options. You are sure to find something that suits you.
We will be providing free transport from Caleta to the course venue and back each day of the retreat at designated times.
What else is there to do in Fuerteventura?
While you're in Fuerteventura, why not stay on for some additional days of holiday before or after the retreat?
Or bring your family and let them enjoy the many delights of the island while you spend three days with us?
From golden beaches to the lunar landscape inland. From lively seaside resorts to historic traditional villages, untouched by time. From golf to trekking, museums to waterparks – Fuerteventura truly has something for everyone.
What does this retreat cost?
The cost of the Illuminating Your Future 3-day Personal Development Retreat is GBP 360.
How do I book?
To book your place on the retreat, we ask for a £120 non-refundable deposit.
All bookings must be paid in full before 10th January 2018.
What is the cancellation policy?
No one wants to have to cancel, however sometimes circumstances are beyond your control. Although we will do everything within our ability to help you in the unfortunate event that you need to cancel, there needs to be an agreed 'Cancellation Policy'. Here's how ours works:
All cancellations will result in a loss of the £120 deposit.
Any cancellation received in writing:

Before 20th December 2017, we will refund the balance.
Between 20th December 2017 and 10th January 2018, we will refund 50% of the balance.
On or after 10th January 2018, there will be no refund.
We reserve the right to cancel the retreat if it is not meeting the minimum number of bookings required to make the retreat a success. If we do so your deposit and any other money paid to us will be refunded in full. We strongly recommend that you take out trip cancellation insurance whenever making travel plans.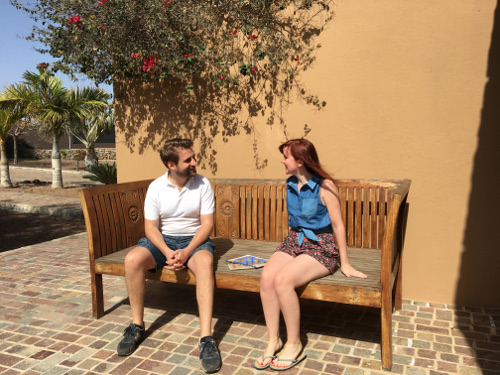 Who runs this retreat?
The retreat is organised and administered by Bright Light NLP, which is a trading name of Allen Training Associates Ltd. The retreat will be led by Madeleine Allen, an internationally-recognised trainer of NLP, accredited by INLPTA, The International NLP Trainers' Association.

We also offer occasional additional courses and events which may be of interest to you. Keep in touch with us through our website www.brightlightnlp.com or our Facebook page.