Climate Change: Maintaining Momentum Leadership Networking Conference
About this event
Maintaining Momentum in Climate Change Leadership: Networking and energizing Conference Hub bringing together policy makers, academics, campaigners, writers & scientists.
Blending science narratives, knowledge and information for policy makers, campaigners and media. Passing on Research and academia scientific knowledge to the public. Advancing human and public knowledge.
Predicting and modeling the changing climate conditions. Explain how climate change is happening and how humans are responsible. Solutions to the climate challenge with science and technology.
Interpreting climate modelling, and how to make the right conclusions from models and how to understand the data results. Including human induced activities effects and acceleration of trends and exacerbate physical effects of human induced climate change.
Join us for a day of (virtual) panels, discussions and exhibition stands bringing together a variety of climate change actors, as we work together to ensure that climate stays top of everyone's agenda United Nations UNFCCCs COP26.
We build on our recent partner event as the response has been overwhelming and many people who attended have asked to do more with us. We will explore the nature of what we can do together and network more in this exciting event.
Blending science narratives, knowledge and information for policy makers and media.
With the need for immediate climate action stronger than ever, we are bringing together actors from civil society, politics, activism, and academia to determine what climate leadership looks like in 2020 and what strategies, messages, and objectives will propel us forward.
This conference will act as a climate networking event – with exchanges across a variety of different thinkers, topics, and backgrounds, in order to provide everyone with resources and connections in the run up to the United Nations Conferences in 2021 and to the SB52 and Bonn Conferences and COP26 Glasgow 2021, and further climate negotiations
We will also IPBES Conferences on the devastation of the natural world.
We will look at the effect of the pandemic and also the pandemic on the climate.
The day will include updates from science on the latest earth vital signs and also from anecdotal visits to our teams in different parts of the world and how they are seeing climate impacts locally and we will link to them so particpants can ask questions and see how the impacts are universal and similar in many different parts of the world. We will also consider the effect on peoples and consider climate justice.
Participants can: attend, speak (subject to suitability and space requirements), network, or hold an exhibition stand during the conference. Please email us to discuss your requirements. There will be break out networking sessions and breaks throughout the day, also plenty of interaction and participation and break out rooms.
Associated Publications
The Green Economics Institute is also putting together a Book called 'Climate Justice,' edited by Irene Garcia from Catalonia in Spain. Please email info@geibooks.org.uk to find out more. Details of the book can be found Here.
The Green Economics Institute is also launching a new magazine/diplomatic and policy/ academic and climate networking journal ' edited by Miriam Kennet and Professor Maria Madi and the team. Please email info@geibooks.org.uk to find out more. Details of the magazine Climate Science and Diplomacy Magazine can be found .
---
www.greeneconomicsinstitute.org.uk
---
To discuss holding an exhibition stand - please email us at: greeneconomicsinstitute@yahoo.com
---
Practicalities:
This event will be taking place online via the Zoom videoconferencing platform and is open to all registered participants. Please register here to participate, speak or have an exhibition stand.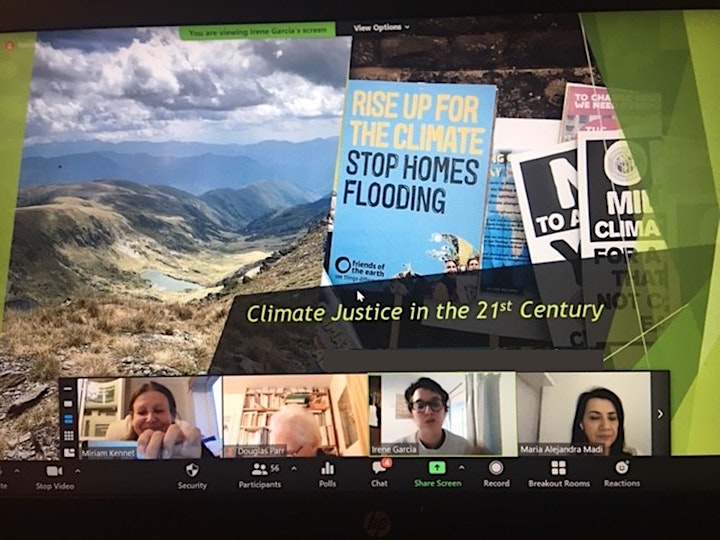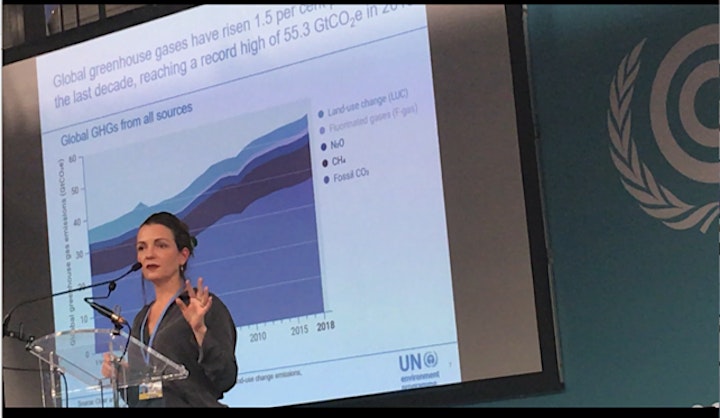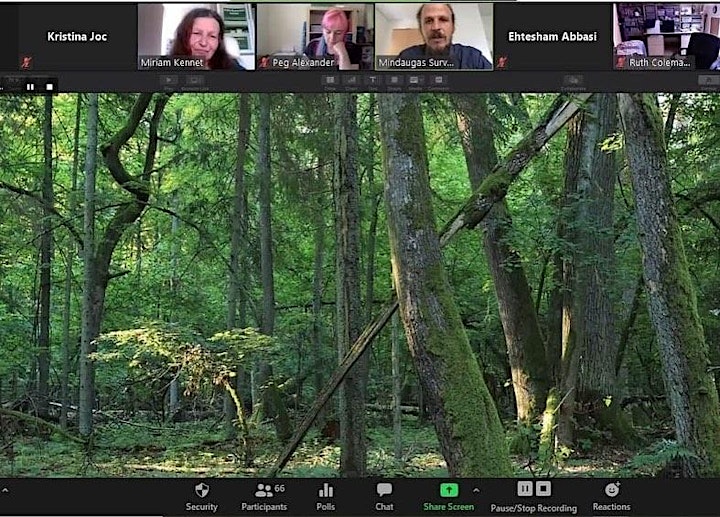 Programme:
9.00 am uk time: Session 1 Introduction
-The challenges and the aims of the day. Setting the scene. Is the climate change the same as 15million years ago- before homonids ever walked the earth!
Act today for Tomorrow: Avoiding being the generation who gets blamed for climate destruction. Understanding the methodology and models- benefits and challenges and current questions.
Limiting suffering from climate injustices - illustrating climate suffering.
10.00-10.15 Break
10.15 -11.15 am uk time: Session 2
Session 2 What we ask determines the nature of the conclusions: Are the right questions being asked? Coming up with Graphs, Calculations and Models and suggestions for meeting the remaining 7 year carbon budget for 1.5 degrees of warming.
Climate Science, Models, Knowledge and Information, Data Transparency, Data Analysis and Statistics for narratives- Examining data equivalence, data sources.
Historical events in climate and science data informing us to match todays conditions and predications, how we validate our demands for climate justice.
11.15.-11.30 Break
11.30- 12.30 am uk time: Session 3 Break Out Discussions
Challenges to meet our needs and the economy
Impacts of achieving solutions to the challenges
Nature has existence value -not just as a resource
Deconstructing semantics- Reclaiming the Glossary. Sustainability- eco system services-green- green washing. Climate Targets. Avoiding the twisting of the narrative
Truth knowledge information- reclaiming the narratives- the importance of the messages of science scientists.Getting to care about the climate science and to be responsible about it. Historical data provides the truth. Physical and spatial data provides the truth. Anecdotal ground truth and local data informs and replicates in the models.
What are the limitations of our models - the precautionary principle.
The responsibility for our climate decisions and actions and justice
Reducing the impacts of climate change and resource depletion and squandering.
Challenges Discussions
Solutions Discussions
Reporting back in the plenary
Lunch 12.30- 13.00
13.00 - 14.00 am uk time: Session 4
Blending the science narratives -climate scientists and policy makers have to work together and collaborate- we simplify our science to make it work.-to act to get justice and solutions to be fast enough. If not now then when? Speed matters in this crisis. Understanding the role of timing.
14.15 - 15.15 am uk time: Session 5
Session 5 Covid 19- How do you address the challenges in the light of covid 19 -climate justice and Sustainable Development Goals. Is a delay the result and what is the impact of delaying climate justice. Are we prepared enough to meet the delay any longer. Social justice effects of climate change- climate refugees, wars, migration, poverty, crop failure, food famine, displacement of peoples, etc etc.
15.15-15.30 Break
15.30- 16.30 am uk time: Session 6
Session 6: If the world economy has driven 300 years of climate destruction -and now its on the brink and it has destroyed its bedrock of supply chains and inputs from nature- So where do we go next- to revive nature and the natural world so it can support the human economy.
Exploring solutions which recalibrate humans' actual relationship with and position inside nature and put us as very temporary tenants and visitor on the planet rather than the ill conceived project to believe ourselves to be the masters of the universe. Nature has power to heal itself. Humans should play our role- flowing with the natural cycles- existing with nature and ensuring we co-exist in nature.
16.30- 16.45 Break
16.15-17.45 Debate with all participants.
Applying the narratives- into actions- what do they mean and what are the implications and the philosophy- what are the outcomes? Compare and contrasting policy making, campaigning and scientific methodology and the economy v physical geography and diplomacy.
17.45 - 18.00 Break
18.00-19.00 Session 7 - Implementation - Applying our solutions - Discourses with the climate scientists of the realisation of the activitie, bringing about changes today- If we are not at the table- we are on the menu- taking our place in decision making. Bringing timely sustainable soluions -that last and work effectively- implementation. Pooling information from our network to bring climate justice for the 22nd century.
Break 19.00- 19.15
19.15-19.45 Concluding Session
Launching our new climate books and our new climate diplomacy and science magazine/journal and our campaigns for 2021
Planning GEI COP26 UNFCCC United Nations official delegation climate ambition requests for 2021 narratives.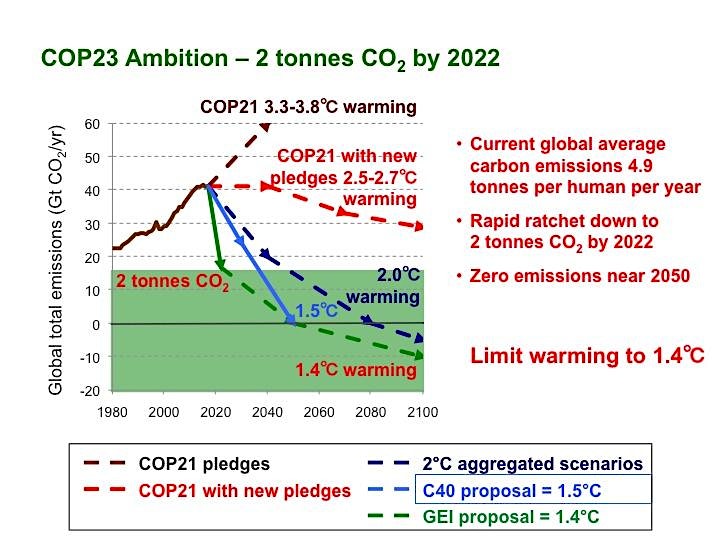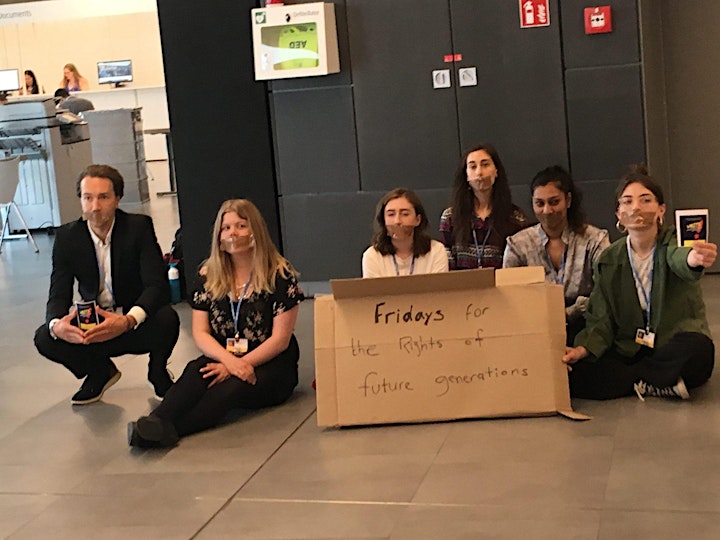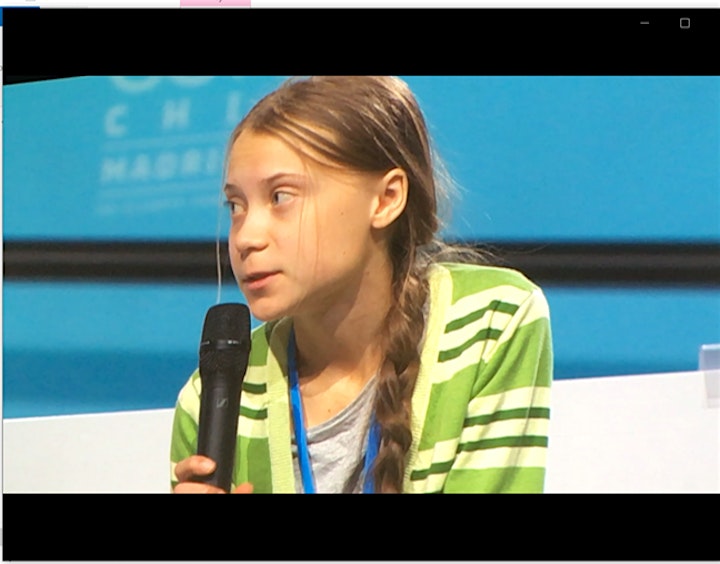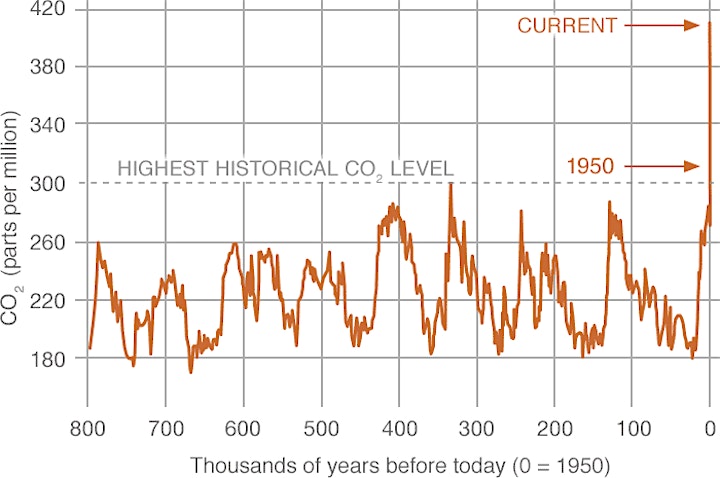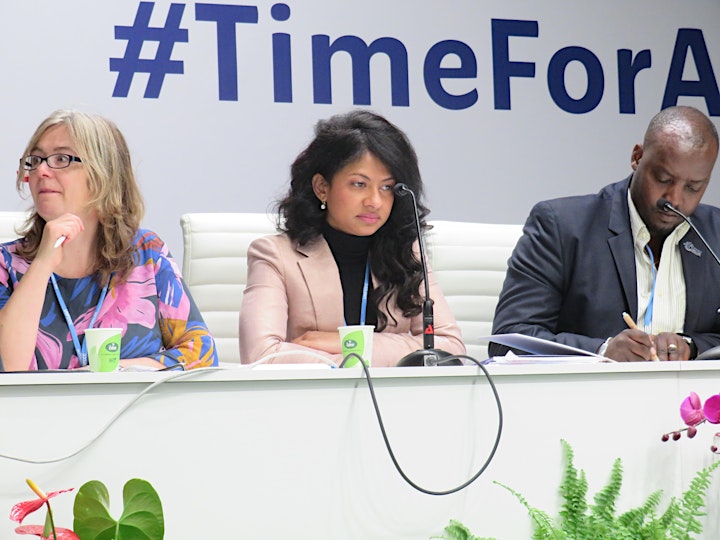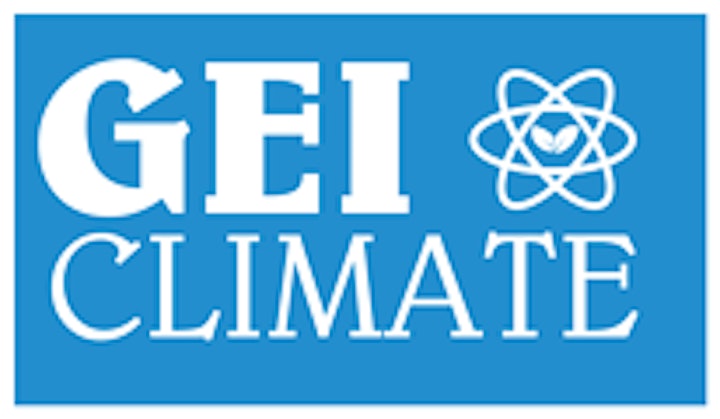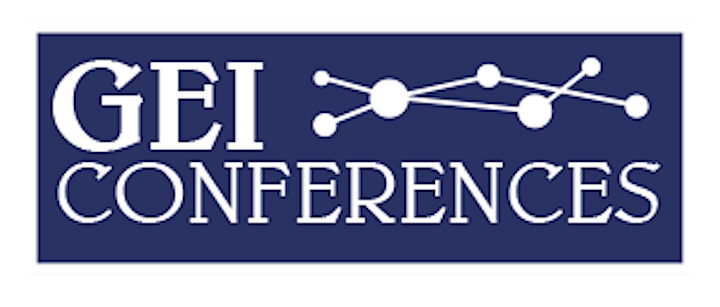 Climate Feminism and Economics Webinar for the General Public
Green Economics, Gender and Climate Webinar for the General Public
Raising Momentum for Climate Ambition - Our house is on Fire- Towards COP26
The Green Economics Institute Exhibition Stand was one of the few at Paris United Nations COP15 in 2015, which Ban Ki Moon- The General Secretary of the United Nations said had real solutions to address climate change. It has always incorporated gender at its core. The Institute has regular climate delegations. This webinair shares its narratives and findings with The General Public.
9.30- 10.00 Uk time- connection and technical
10.00-11.00 Uk time -Introductory Plenary- linking all together
11.00 11.15 Break
11.15-12.15 Panel debate - Gender and Inclusion methodologies in action.
Q and A
12.15-12.30 Break
12.30-13.30 Narratives for COP26 United Nations what do they mean ? The role of women in COP and climate dialogues
13.30-14.0-- Lunch break
14.00-15.00 This part of the day is a Green European Foundation Event with our co leaders of the project Visio the Finnish Green Institute and other partners oikos in Belgium and Ztrefa Zeleni The Green Institute in Poland
- Panel Debate -4 Women economists and climate scientists
We discuss climate and the importance of women in climate and economics leadership, and a tribute to the woman who invented the science of climate change and discovered the role of carbon in the atmosphere and then was ignored and plagiarised!
Q and A
15.00-15.15- Break
15.15.-16.15 The role of Green Economics and its structure, policies, history and construction, literature,features and writers and implementation around the world and its role in the challenges of today. Lectures . Miriam Kennet, Michelle Gale, Professor Maria Madi and others .
Q and A
16.15-16.30 Break
16.30-17.30 -Conclusion: Debate on the next steps and taking it forward- Action Points. Methodologies and tools for Keeping the issues in the public eye. Going forward not backwards.
Discusison and interactive session with all participants
-......
This event is followed by a Webinar organised by the Green European Foundation, with the support of the GEI and the financial support of the European Parliament to the Green European Foundation. Link is here
,,,,,,,,,,,,,
The rewriting of history and fact is connected- it turns out that it was women that put men on the moon- women who did the calculation, women who worked out the maths for computers, women who have done so much. Women even invented climate science and quite possibly maths itself as well as the technology for computers, nuclear physics and so much more- why are we written out of history?
We need to take back control of these narratives as the earth and nature cannot wait. In the name of domestication, profit, wealth? and greed- we have even had control of child birth removed from us. So called nature based solutions and ecosystems servives are the latest attempt to remove anything natural from the world. Climate feminists need to reclaim these narratives and try and stop runnaway climate change before its too late and take their lead from the most famous climate activist of all -Greta!
However men continue to claim the credit and rule the narratives of what is needed and what is the future. Men currently control the econmy and the narratives around it- most importantly they control all the budgets, pensions and so much more- and the history and archaeology narratives about what counts and what has mattered in human developments.
There is an epidemic of gender violence, Womens issues have gone back 50 years- Even though the SDGs have at least 3 aims to help women- the womens issue is consistently ignored everywhere from COP leadership at COP26 to the Green Deal, to the UN experts -the women issue is all but ignored. However is in fact women who are leading on climate change- and we need to sort this out for all our sakes.
Participating partners
The Green Economics Institute
GEIClimate
The Green Economics Institute Trust
Organiser of Healing a Ravaged Planet : Maintaining Climate Leadership Momentum
The Green Economics Institute is based in the UK and provides inspirational leadership for ecological, social and economic justice transformations fit for the 21st and 22nd centuries.
The Green Economics Institute, is active throughout Europe, and runs a global network, impacting European policy development and outcomes.
It works on climate and visioning the future, long term frameworks of the economy and civilisation, basing its ideas on scientific and philosophical research. All its activities feature its unusual profile of European and global voices of non standard actors and its emphasis on holism, sustainability, future resilience, inclusion and diversity. This includes expert work on philosophies of social justice and mobility, refugees and migration.
It is a Members' network and the professional body for Green Economics practitioners, policy making and practical organisation of innovators, philosophers and thinkers to envision and lead towards a world which meets the needs of all people everywhere, ( especially women ) nature, other species, the planet and its systems. Its team members usually have a multi mode background, often cross border, and always firmly rooted in the real world.Its include practitioners, scientists, academics, business people, and supply chain experts, mapping the downturn in human destruction of nature, the economy and the environment and are well placed to suggest a recovery path, both in terms of human health and also the environment and nature.
Its Publishing House GEIBooks, has over 100 titles in print, and each one provides a global network of people and voices advocating a message and campaign for change towards a more benevolent and beneficial world. The Green Economics Institute has a TV station, an academic journal, a members' magazine, a specialist climate science organisation, a Charity and a Conference Making organisation. The Institute has world class speakers speaking often in parliaments and Universities around Europe, Nobel prize winners, national business award winners and others, professors, students, farmers, business people.
It has its own large delegations to the United Nations Climate Talks UNFCCC. which include exhibition stands and climate events and is an official Research Organisation of the United Nations. Its work is used around the world by governments, kings, princes, global institutions, businesses, students, philosophers, economists and many more.
It runs courses at all levels for qualifications, including field trips, summer schools, youth in action, Erasmus, short courses long courses, post doc supervision, and lectures in many European Universities and many others. It also runs regular conferences to support its campaigns and to encourage debate and progress both on line and mainly in Oxford and around Europe. It runs regular exhibition stands, publishing and giving speeches and hosting conferences in most countries in Europe