Sales Have Ended
Ticket sales have ended
Thank you! We look forward to seeing you at this event soon.
Sales Have Ended
Ticket sales have ended
Thank you! We look forward to seeing you at this event soon.
Description
Hosted by Starjumpz Clinical Nutrionist, Abir

Abir Hamza-Goodacre
For more info or any queries contact: info@starjumpz.com
Delve deeper into the practical applications of correct diet and lifestyle with this informative and interactive workshop.
What you will gain from the workshop:
- Information and practical tips for recognising and managing gut issues: A healthy gut is the cornerstone to good health and wellbeing, yet research shows that many children with developmental disorders affecting the brain have altered gut microflora (or 'friendly' bacteria)
- An overview of the top gut healing diets: You may have heard of GFCF, low oxalate, low salicylate and other specialized diets. The rationale behind these diets will be explained and you will be shown what a nourishing diet looks like for the whole family
- How to manage fussy eaters: Many children can be particular to both the taste and texture of food, so you are not alone. Receive practical tips to help you expand your child's diet to ensure they are gaining enough of the right nutrients
- Advice on how to implement healthier lifestyle choices: Reducing exposure to chemicals and toxins, improving sleep hygiene and managing stress
- Advice on functional testing to determine underlying imbalances
Cost of workshop - £34.99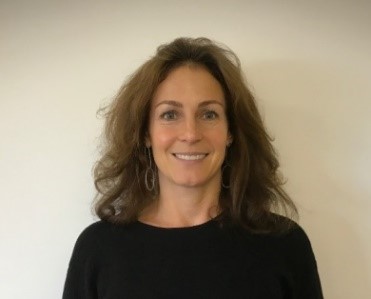 About Abir Hamza-Goodacre, BSc (Hons), MSc, mBANT, CNHC Registered
Abir offers individual and family consultations at Starjumpz Children's Centre. To book an appointment please email info@starjumpz.com.
Abir is passionate about nutrition and the fundamental role it plays in a person's health and wellbeing. She takes a whole body approach to health, using the latest nutrition science to inform her recommendations. Abir's offers private consultations at Starjumpz and regularly delivers nutrition-related talks and workshops.
Abir has over 10 years' experience in the field of nutrition, specializing in nutritional interventions for children with learning and developmental challenges, digestive health, weight and blood sugar management and female hormonal health.
She gained her degree in Nutritional Therapy from the University of West London. She also holds an MSc in international poverty and aid work, specialising in community-based projects. Abir is a member of the Complementary and Natural Healthcare Council (CNHC).
Abir is Community & Partnerships Director at the British Association for Nutrition and Lifestyle Medicine (BANT). BANT's vision is for a healthier population through informed nutrition and lifestyle choices. Its members are the leading nutritional therapists in the country.
Abir is also a qualified yoga teacher and enjoys sharing the science, art, fun and sacred life teachings of yoga with others.