Learn how the breath can be used to heal trauma and develop mental, physical, emotional and spiritual wellbeing.
About this event
Do you know that you carry one of the most profound sources for healing right under your nose? Your own breath.
In this experiential training for Counsellors and Psychotherapists, you'll discover how the breath can be used to heal trauma and other unresolved experiences held in the body.
As breathwork grows in popularity, this training will give you an understanding of the importance of breath for mental, physical, emotional and spiritual wellbeing and how it can be used to compliment your existing practice.
What you will learn in this training:
Understand the evolution of breathwork as a healing modality
Using the breath to get centred, grounded and relaxed
Understand the nature of suppression and how it relates to the breath
How to heal trauma through breath and and body awareness
Access powerful healing states through the breath that are 'beyond words'
Experience your own powerful breathwork session
Understand when to suggest breathwork and what it can be used for
Breathwork as a route to self knowledge and growth
What to bring:
Have somewhere comfortable to sit or lie down with pillow and blankets so you can really relax and enjoy the breathwork session. Headphones can also enhance the experience if you have them, but are not essential.
Facilitator - John Paul Mason
John Paul is a breathwork facilitator based in Comrie, Perthshire who works with clients both online and in person as well as teaching breathwork as a process for personal development though online courses and events. He trained with various UK and international Breathwork teachers, holds a diploma in Rebirthing Breathwork and is a member of both the British Rebirthing Society and the International Breathwork Foundation. He specialties in helping clients resolve experiences of trauma and abuse but works also with relationship issues, repeating life patterns, anxiety, feeling stuck, finding self acceptance and spiritual fulfilment in life.
Cost - £85 (Student £65)
Methods of Payment
Option 1 - Bank Transfer, Cheque or Invoice by emailing audrey@greenwoodevents.co.uk.
Option 2 - Online via Eventbrite. Please note that there is a NON-REFUNDABLE extra admin charge made by Eventbrite.
Handouts and CPD certificate are included in the price.
Please note that a delegate space is not guaranteed until payment is received.
Minimum numbers: 12 - Please note that the workshop is subject to cancellation or re-scheduling if the minimum number required to make them viable is not reached. In this situation, the following options will apply:
Receive a full refund (excluding Eventbrite's fee if you pay using this method).
Hold the space until a new date has been offered.
Move the booking to another workshop.
Receive a credit note to use at a future date.
Would you like to present at a seminar or workshop? 
Can you recommend a speaker? 
Do you have a topic you would like to hear about? 
Then email audrey@greenwoodevents.co.uk.
Pass it on! Feel free to pass this invitation on to colleagues – everyone is welcome!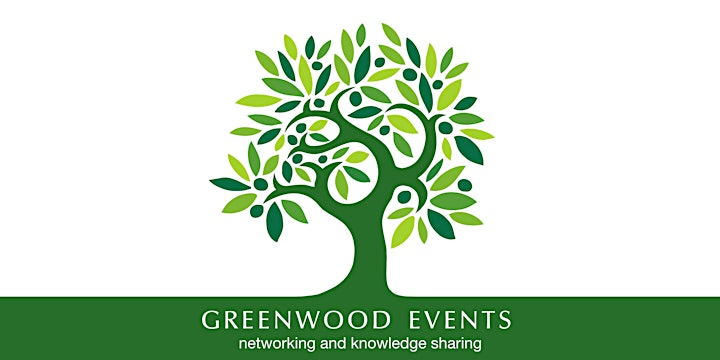 Date and time
Location
Refund policy
Organiser of Healing Trauma with The Breath
Greenwood Events organises affordable workshops aimed primarily at counsellors and psychotherapists, but the workshops may also be of interest to; social workers, teachers, social workers, anyone in the helping professions or anyone who is interested in personal self-development; no-one is excluded.
It also aims to offer opportunities to stimulate networking and knowledge sharing among professionals. Visit www.greenwoodevents.co.uk for more information.