Health and Care Scotland Co-designing eHealth: user-centred design and participation of end-users in eHealth solutions'

Thursday, 15 March 2018 from 16:10 to 17:00 (GMT)
Event Details
This event will also be broadcast remotely, details on how to log on will be sent closer to the time to those that chose this option.
Speaker:
Dr Santiago Martinez, PhD, Associate Professor, Faculty of Health and Sport Sciences, University of Agder, Norway.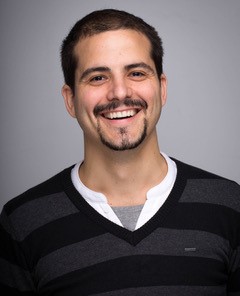 In his talk Dr Martinez will explore and elaborate on methods used at the eHealth Centre in Norway to progress to support User Centred Design.  He will illustrate innovative practice using data from several research projects including the United4Health and InforCare. The design and implementation of a telemedicine centre for monitoring patients with COPD living at home and service delivery by formal and informal carers and volunteers will also  be explored.
Speaker Biographies:

My research focusses on Usability engineering, User-Centred Design and Inclusive Design in the eHealth context. My background is Computing Engineering and I have been working in Human- Computer Interaction (HCI) for the last 12 years. In 2009,
I was awarded with the Alison Armstrong Research studentship to do my PhD in HCI in the University of Abertay, UK, where I worked in an interdisciplinary environment with Psychologists, Sociologists and Health professionals. I am interested in how to involve users without Information and Telecommunication Technology (ICT) experience, such as first-time users, older, infants, and disabled, in the design and evaluation of solutions for them. I have developed specific methodologies for my research, and worked with a wide range of the established ones, such as User-Centred Design, Participatory Design and Ethnography. 
In the private sector, I have experience in working in the Health Public Sector in Spain in a multystrategy IT consulting company (Everis Spain Ltd.). In UK, working in a visualisation project for NCR Global Ltd, doing consumer testing on a range of different visualisation and interaction projects. I have co-organised HCI workshops in UK, Spain, Norway and Netherlands to disseminate my research findings and also to rise the awareness of an inclusive design approach in ICT. As part of that dissemination process, I have given several talks either to specialised audience (industrialists, policy makers, educationalists, government ministers) and general public.
About the organiser:
This event is organised by the BCS Health and Care Scotland specialist group, find out more about the group at http://www.scotshi.bcs.org.uk/
For overseas delegates who wish to attend the event please note that BCS does not issue invitation letters.
When & Where

Old Medical School
Teviot Place
EH8 9AG Edinburgh
United Kingdom


Thursday, 15 March 2018 from 16:10 to 17:00 (GMT)
Add to my calendar
Organiser
How we connect with the world around us, how we keep ourselves happy and healthy....it's all defined by digital.
At BCS, we're ensuring the digital journey is safe and positive for everyone in society, by raising standards of competence and conduct across the IT industry and tackling the ethical challenges we face along the way.