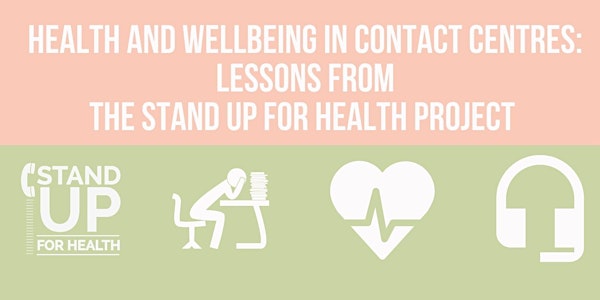 Health and Wellbeing in Contact Centres: Lessons from Stand Up for Health
Join us for a live-illustrated event discussing future health priorities for the contact centre industry.
About this event
What is Stand Up for Health?
Stand Up for Health is a health and wellbeing programme for contact centres with the aim of reducing sitting and increasing physical activity.
What is the event about?
Join the Stand Up for Health team in celebrating the end of the study, sharing what was learned and how it benefits contact centres and discussing future health priorities for the industry.
This unique event will be illustrated live by a professional illustrator.
Who is the event for?
The event is for anyone who works in a UK contact centre, especially those who participated in the programme, or anyone with an interest in workplace health and wellbeing in the contact centres industry and beyond.
COVID-19 has drastically changed the way contact centres operate. Join us as we share pre and post-lockdown insights.