Monthly Health Coffee Morning: Cholesterol & Healthy Hearts with dieticians from Croydon University Hospital
About this event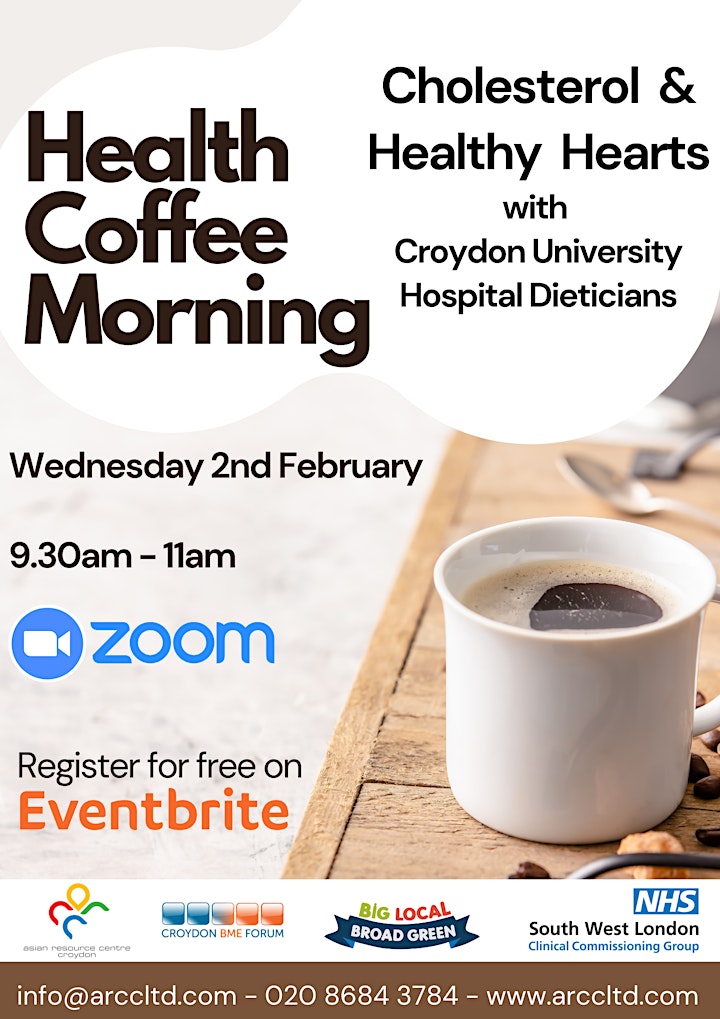 Join us for a cuppa at our monthly health coffee morning!
On Wednesday 2nd February we will be joined by Julija Plavska , amazing Dietitian from the Croydon University Hospital ; where you will be able to ask questions all about cholesterol ... what is cholesterol? How do I know if I have high cholesterol? How do I prevent high cholesterol?...
Our coffee morning will be on Zoom (due to the omicron variant)
9.30am to 11am
Please do register using the Eventbrite link so that we know who is attending.