Health Creation Spring Festival on 5th May 2022 at 9:00-13:00 Regenerating ourselves, our organisations, our world
About this event
Dr Liliana Risi, Provost of the RCGP NEL Faculty at the National Covid Memorial Wall personally invites you to register to attend or access the recording for this free festival:
What change is our world asking us to make?
Many of us work in areas where the environment is unfair, where patients consult more, are often less enabled after consultations and teams are left more stressed. Our world is asking us to change the way we change and heal ourselves, our systems and our world as we come through the pandemic.
Dr Kathleen Wenaden shared her poem And some day take the time to:
Program:
Fairer systems and healthier places; restoring trust
Moving from trauma to healing
Kindness
Gratitude
Relational leadership
Commissioning compassionate care
Overcoming racism and exclusion
Losing the primary/secondary care interface
Inclusion health
Prescribing clean air and examples of health creation in action.
See the detailed programme BELOW or DOWNLOAD IT BY CLICKING HERE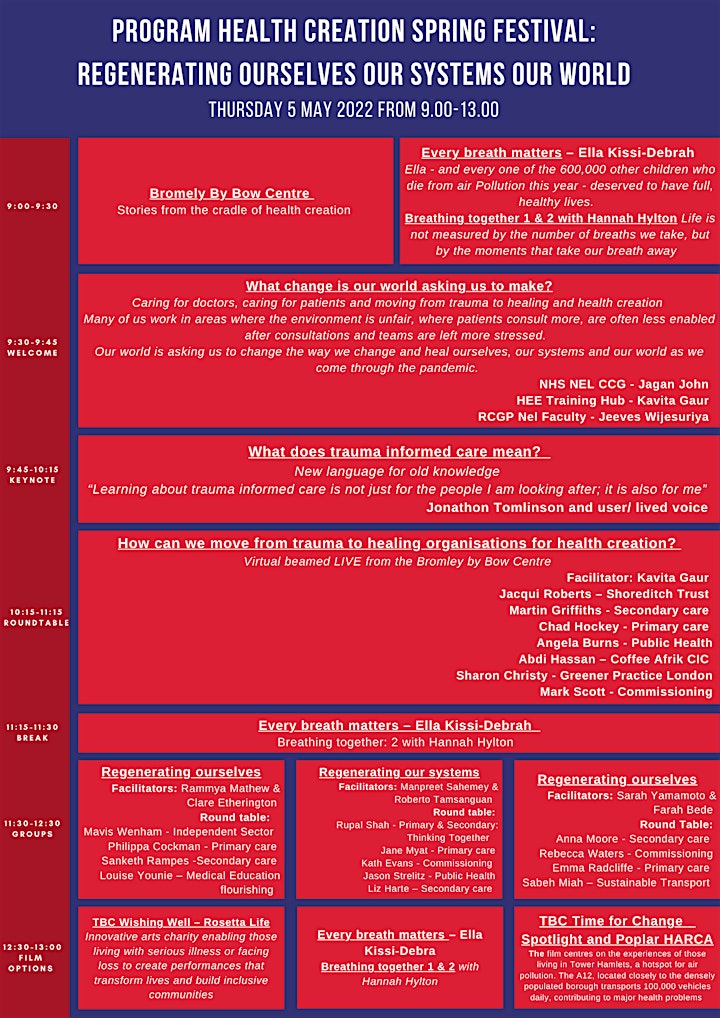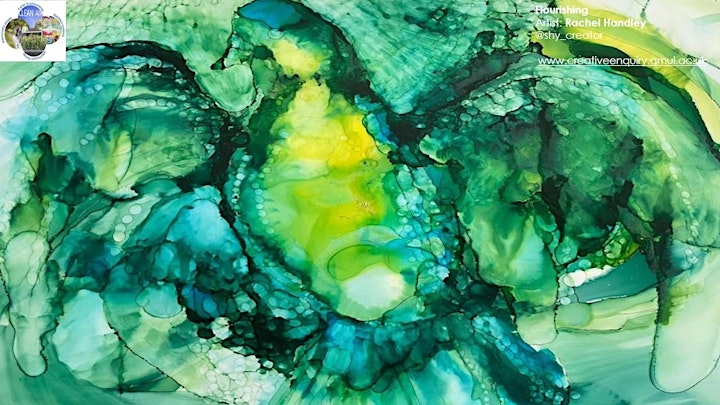 "Learning about trauma informed care is not just for the people I am looking after; it is also for me"
Led from North East London but open to anyone working in Health and Social Care, including students.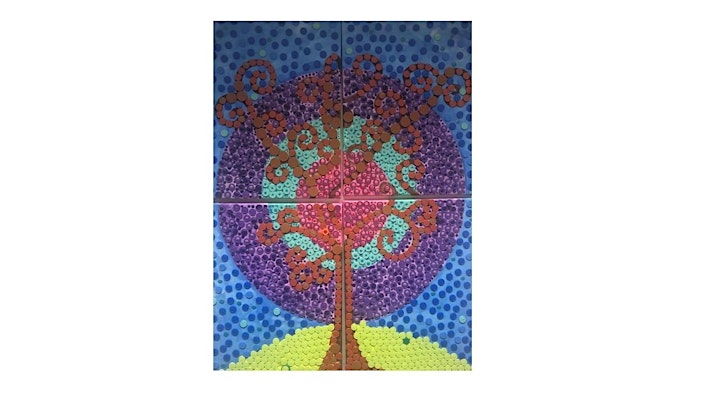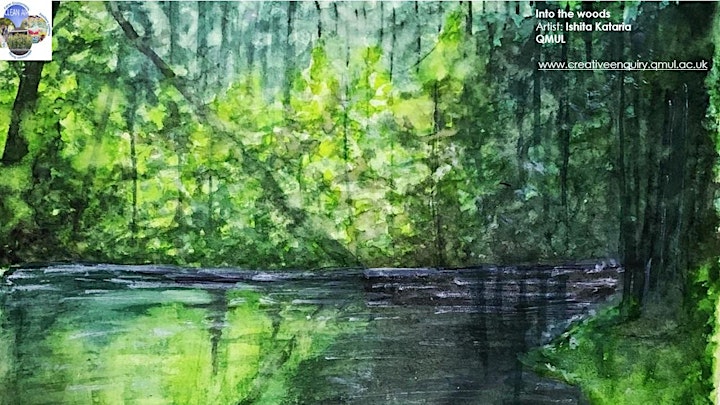 Art using tops of vials​, The Speedwell Practice ​
https://www.thespeedwellpractice.nhs.uk/
Come for support, challenge and energy. Influence the future as we come through the pandemic
Leave regenerated!
Register for access to the recordings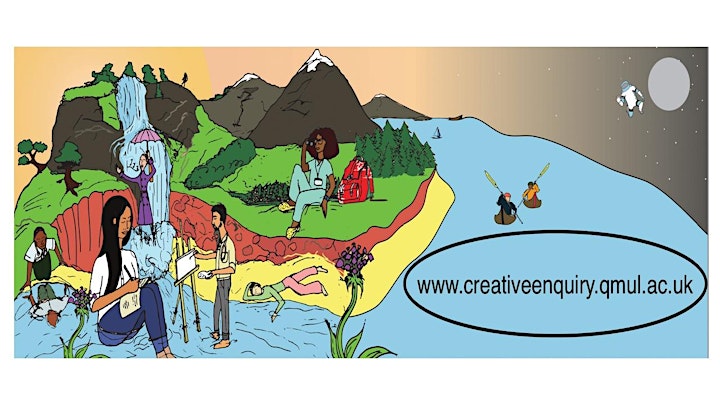 In the evening meet and mingle with others at the art exhibition 'Self-care in Healthcare' in the Old Library Garrod Building Whitechapel Library E1 4NS on 5-6 May, 2022 (from 5.30 pm to 7.30 pm)
BARTS AND THE LONDON ARTS is a new Creative Enquiry initiative which aims to bring together, explore and display creative works from both students and staff in the Faculty of Medicine and Dentistry. Creative Enquiry invites exploration of lived experience through any of the languages of the arts and has been found to extend meaning-making and understanding of the human dimension. For more details see Twitter @Louise Younie and Creative Enquiry