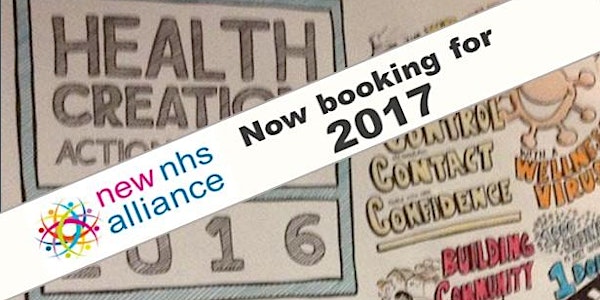 Health Creation: Wealth Creation - the power of people and communities
Event Information
Location
Royal College of General Practitioners
30 Euston Square
London
NW1 2FB
United Kingdom
Refund policy
Refunds up to 7 days before event
Description
Last chance ticket offer to help ensure as many people as possible benefit from the 40 top-class speakers
From today, anyone purchasing a ticket will be offered a complimentary ticket to enable a colleague to attend for free. Please see ticket details below.
Other complimentary tickets also available. If you are not supported by an organisation, contact us and we may be able to help out.

Health Creation: Wealth Creation - the power of people and communities
Join us at the New NHS Alliance 2017 Action Summit and be part of a powerful movement that is tackling the injustice of health inequalities through Health Creation.
Understand why you need to invest in Health Creation, what financial arguments there are for Health Creation and how investing in health creating practices may reduce demand on health and care services.
'Health Creation' is the route to wellness. It comes about when professionals and local people work together as equal partners and focus on what matters to the community.
---
New NHS Alliance annual summits have a proud history of disruptive ideas that can be a catalyst for change. 2017 will be bigger and better that before.
TOP CLASS SPEAKERS
Including community organisations, health creators and people with lived experience
Headlined by Rt Hon Jeremy Hunt MP, Secretary of State Health and chaired by Victoria Macdonald, Channels 4´s Health and Social Care Correspondent, the Summit is supported by 25 top-class speakers, including compelling case studies and those with lived-experience,

Confirmed speakers and community organisations include:
Duncan Selbie, Chief Executive, Public Health England

Michael MacDonnell, Director for Health and System Transformation, Operations and Information, NHS England


Norman McInley, Executive Director, UK Operations, British Red Cross

Jos De Blok, CEO Buurtzorg, Netherlands

Sophie Staniszewska, RCN Research Unit, Warwick University

Robbie Turner, Director of England, Royal Pharmaceutical Society

Noel Mathias, WEvolution

Leeds Gypsy and Traveller Exchange (Leeds GATE)

Peter Hay, Former Director of People, Birmingham Council

Grenville and June Chappel, Beacon Community Regeneration Partnership

Amelia Bilson, Middleport Matters

Alex McCraw, Salford Dadz Little Hulton and Expert Link

Anne Cooper, Chief Nurse, NHS Digital
June Dawson, CEO, healthclub_
Download the programme here:
http://www.nhsalliance.org/home/nnhsa-action-summit-programme-23-oct-2017/
---
MEDIA PARTNERS
New NHS Alliance is proud to be partnering with National Health Executive and Public Sector Executive.

National Health Executive is the independent management magazine for the whole health sector, featuring thought-provoking contributions from managers, clinicians, directors, Trust board members and governors, academics, MPs, and leading decision-makers across the NHS and Department of Health.
http://www.nationalhealthexecutive.com

Public Sector Executive is the independent management magazine for local authorities, the civil service and government bodies, featuring thought-provoking contributions from managers, directors, chief executives, MPs, academics and leading decision-makers across the sector.
http://www.publicsectorexecutive.com
---
THIS EVENT IS SUITABLE FOR
Policy makers in health, local government, criminal justice, education and housing

System leaders

Third sector leaders

Grass roots organisations, community groups and community leaders

Providers and commissioners of public services

Think tanks, especially those focused on health economics

Practitioners

in health, social care, criminal justice, fire and rescue, education and housing
STPs/ACSs I Acute Trusts I Allied Health Professionals (e.g.. physiotherapist, OTs) I Clinical Commissioners I Community Trusts I Local government I Communities/residents I Community Development I Community organisations I Dentists I GPs I Housing organisations I Mental Health I Nurses I Optometrists I Pharmacists I Pharmaceutical Companies I Practice Managers I Psychologists I Public Health I Social care
---
INTERACTIVE EXCELLENCE EXCHANGE BREAK-OUT SESSIONS
The dynamic agenda includes six interactive Excellence Exchange Sessions. These will enable you to tailor your learning to meet you and your organisation´s needs. Sessions will enable you to hear from, and interact with, area-specific experts, those who have experienced the benefits of Health Creation, delivered health creating practices and enabled Health Creation.
Excellence Exchange Sessions include:
Health and Wellbeing Hubs - realising the Health Creation potential

Measuring Health Creation; measuring what matters

Health Creation and the power of digital – the upsides and downsides of digital and an enabler of Health Creation

Can health organisations support community enterprise and benefit?

The role of medicines in Health Creation

Creating health through work
Following registration, you will be contacted to identify which two Excellence Exchange Sessions you wish to attend.
---
GREAT OPPORTUNITIES TO NETWORK AND LEARN
In addition to the networking with the anticipated 300 attendees, there is also an exhibition area, ideal for learning more from our highly-valued partners, supporters and sponsors.
---
´IN SEARCH OF WELLNESS', A COLLABORATION WITH ITN PRODUCTIONS
The Action Summit will also see the launch of a partnership with ITN Productions to produce a news and current affairs-style programme about 'wellness'.
'In Search of Wellness' will celebrate the pioneering work of those both within and around the health and social care sectors who are innovating to improve the nation's health and wellbeing. The programme will examine novel ways of involving communities, people and patients in creating health and reducing health inequalities, roles for IT-enabled involvement in health and care, better use of medicines in supporting wellness, how peer-groups can drive their own care and recovery, improvements to workforce wellbeing, the economic and educational benefits of a wellness-based approach for communities … and much, much more.
Drawing upon ITN's 60 year heritage and expertise in storytelling, the programme will play an important role for New NHS Alliance in shaping the communication and ideas of how best to address health inequalities and promote wellness.
For more information: If you have a story to tell, ITN Productions would be delighted to include you in the programme. Please contact Simon Shelley, Head of Industry News at ITN Productions, on 0207 430 4810 or simon.shelley@itn.co.uk to discuss your involvement.
---
LIVING PERFORMANCE
We are also delighted to hosting a live performance of the incredible Hidden Voice - giving a voice to people living with dementia.
Take a look at their ground-breaking work: https://www.youtube.com/watch?v=ZdDf3HrxJfA
Presented by the acclaimed Royal Liverpool Philharmonic Orchestra and composer John McHugh, ´Hidden Voice' captures the individual stories of people living with dementia and uses the melodies and rhythms in their speech to create a beautiful and emotional musical experience. As John McHugh explained: "live musicians, film and audio will take the audience into the innermost thoughts of the people on the screen to raise awareness about one of the most misunderstood conditions of our time.
---
TICKETS
There are a range of tickets for this premier event. For each ticket purchased, a complimentary ticket is available. Please contact Neil McGregor-Paterson to register the name of your colleague/contact who will be accompanying you.
Corporate organisations and consultancies (e.g. Pharmaceutical companies). Only £390

Organisations such as public sector bodies, housing associations and larger charities. Only £270

Individuals such as pharmacists, GPs and small charities. Only £145

Students and other lower-paid individuals (e.g. nurses, occupational health). Only

£75
If you are not supported by an organisation, contact us and we may be able to help out.
Bulk ticket discounts available. Contact Neil McGregor-Paterson. email:

Neil@realitasconsulting.co.uk or call 0777 136 1783
There are also a limited number of free tickets available for residents and those with lived experience. Please contact Neil McGregor-Paterson for more information.
Why not become an NNHSA member? Currently membership is free.
---
MORE OPPORTUNITIES TO SUPPORT THE HEALTH CREATION MOVEMENT
If you would like to do more to support the Health Creation movement, why not consider an Action Summit sponsorship package. These tailored-made packages reflect your needs and are tailored to suit all budgets. Please contact neil@realitasconsulting.co.uk or call 0777 136 1783 for more information.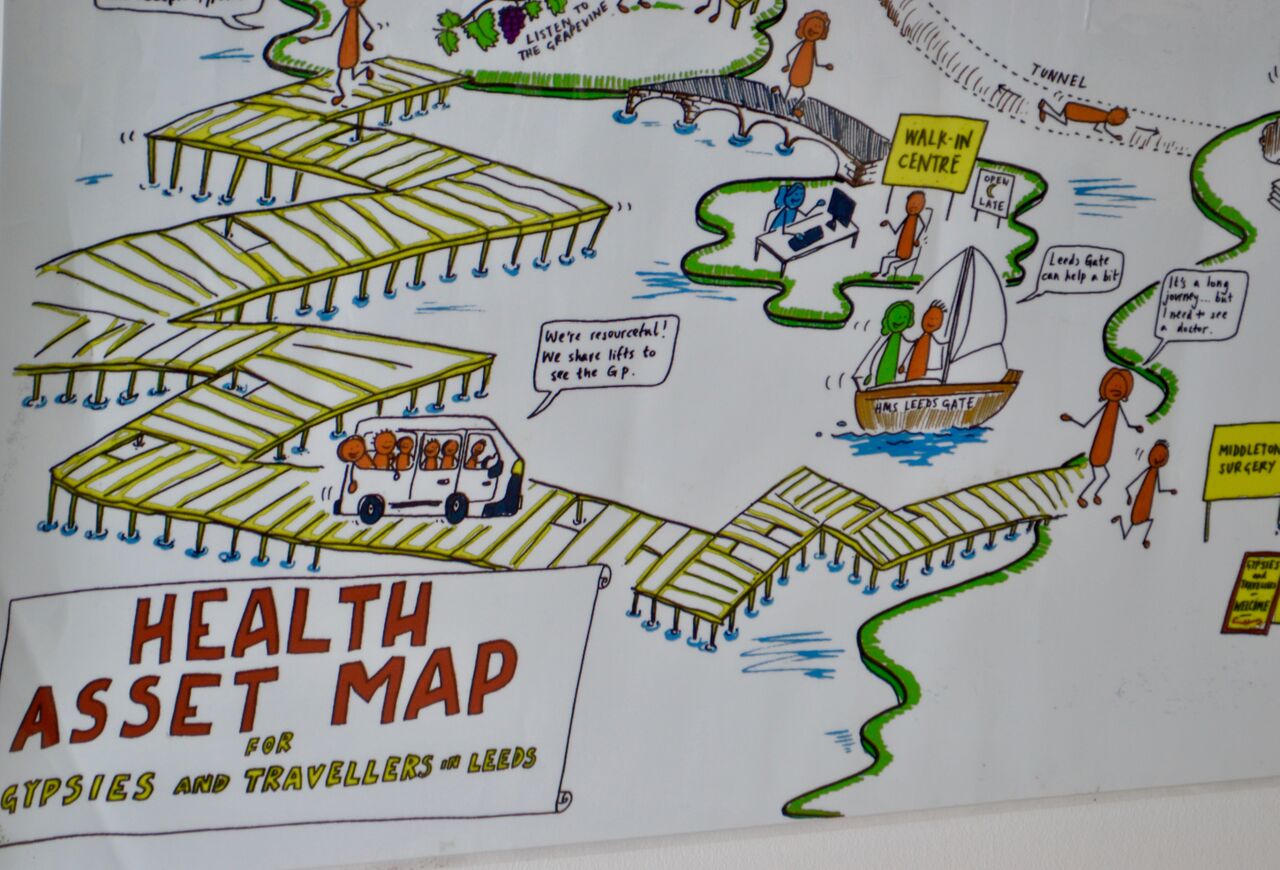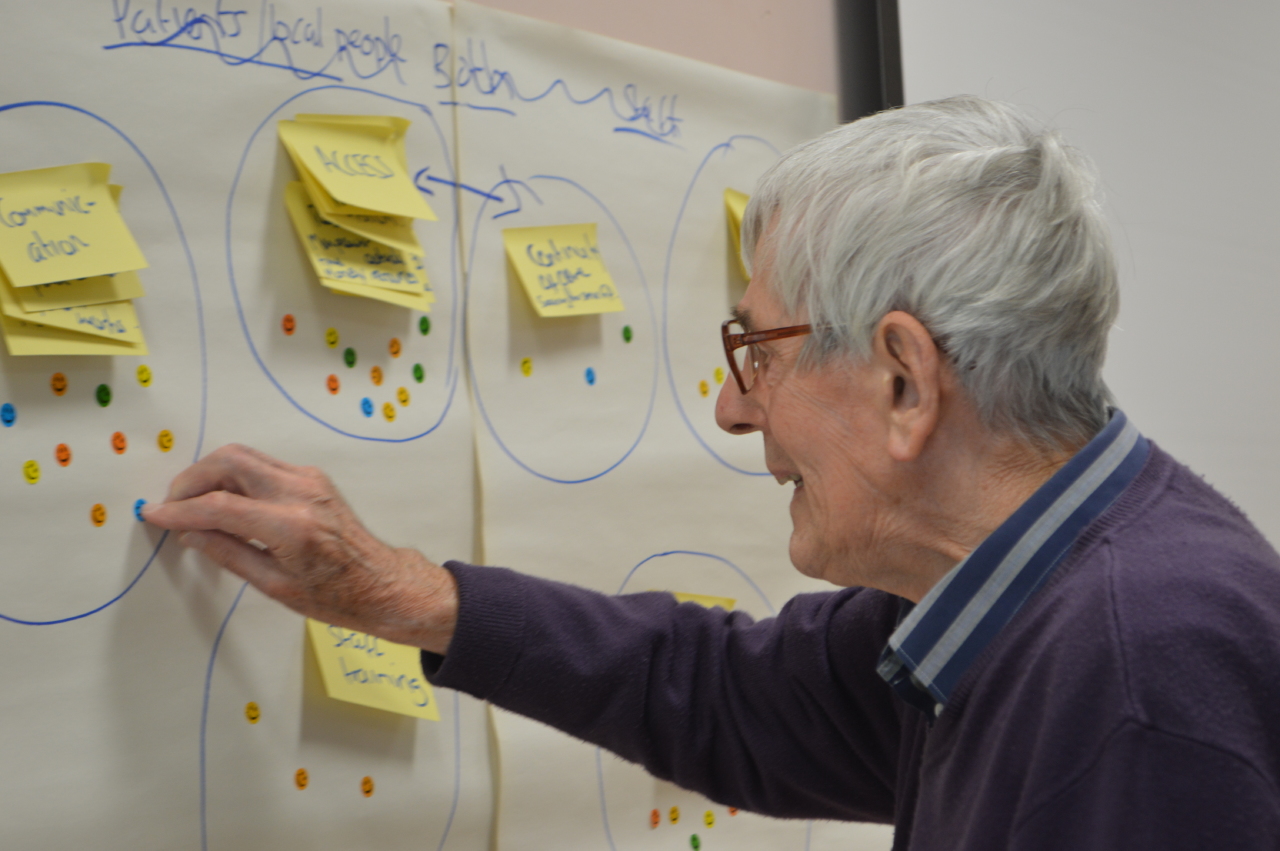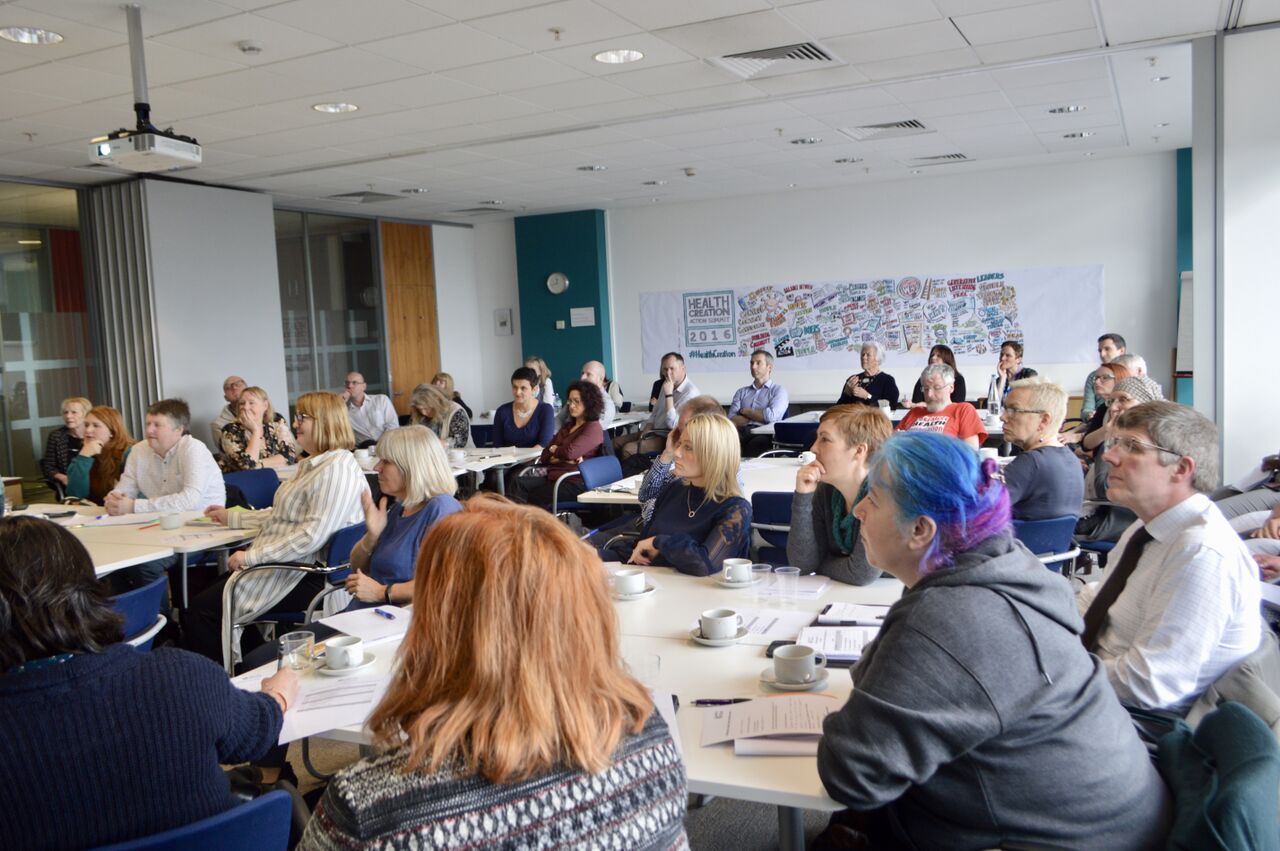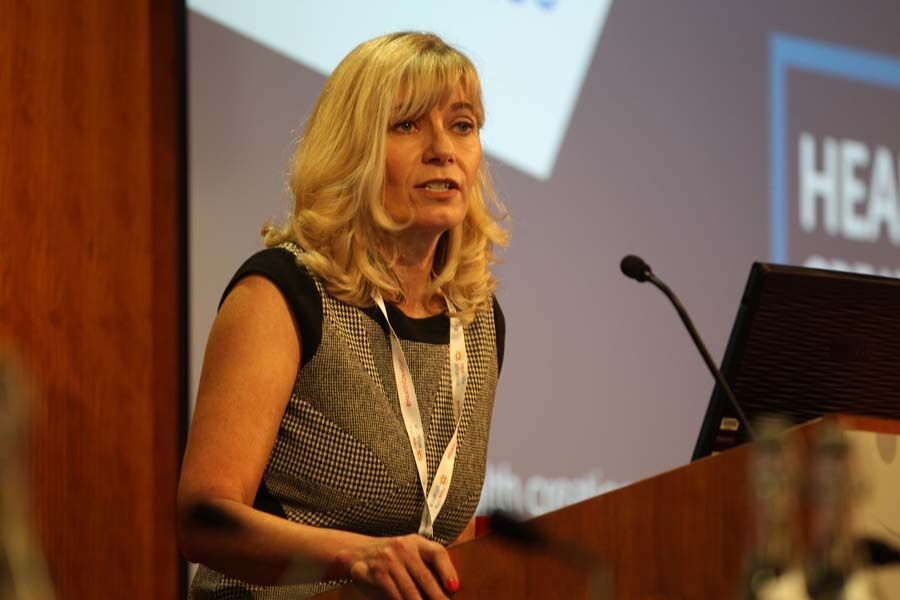 Date and time
Location
Royal College of General Practitioners
30 Euston Square
London
NW1 2FB
United Kingdom
Refund policy
Refunds up to 7 days before event