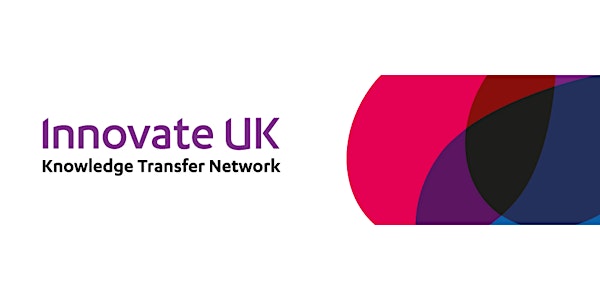 Health & Life Sciences Round 3 Innovate UK Competition Briefing Event - Lon...
Location
Theatre Royal, Drury Lane
Catherine Street
London
WC2B 5JF
United Kingdom
Description
Innovation in health and life sciences round 3
UK businesses can apply for a share of £15 million for projects that support small and medium sized enterprises to develop innovations in health and life sciences.
Innovate UK is investing up to £15 million in innovation projects. These should address challenges in health and life sciences (H&LS) that lead to increased agri-food productivity, quality and sustainability and improved healthcare outcomes.
Projects must show significant innovation in one of our priority areas:
increasing agricultural productivity

improving food quality and sustainability

advanced therapies (cell and gene therapies)

precision medicine

medicines discovery

preclinical technologies

advanced biosciences
Proposals must show how projects will enable a step change in competitiveness and productivity for at least one UK SME involved in the project.
We are accepting applications for Knowledge Transfer Partnerships in H&LS at this time.
Agenda (subject to change)
10.00 - 10.30 Registration and coffee
10.30 - 10.35 Welcome & Introductions to Innovate UK - Ian Holmes / Cynthia Bullock Innovate UK
10.35 – 11.15 Competition Scope -Ian Holmes / Cynthia Bullock Innovate UK

Case study 1
Clive - BlackerPrecision Decision

Case study 2
Dr Rocky Cranenburgh - Prokarium Ltd

KTP Ian Brotherston – Innovate UK

11.40 – 12.10 How to apply - Application criteria & process explained by Innovate UK Competitions Team
12.10 – 12.45 How to submit your application - The Competitions Team
12.45 – 13.00 KTN Round up - Simon Baty /Terry O'Neill, at KTN
13.00 – 14.00 Networking lunch
14.00 – 16.00 Health, Agritech, Food, Biosciences Breakout sessions.

The breakout sessions provide the opportunity for potential applicants to pitch their idea to an audience of like-minded individuals in order to begin consortium building.
Link to competition:
https://apply-for-innovation-funding.service.gov.uk/competition/58/overview