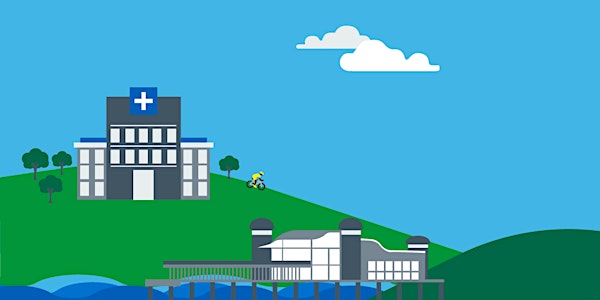 Health Matters Event: Making our hospitals greener – a sustainability story
Location
Education & Research Centre
Lecture theatre 2
Upper Maudlin Street
Bristol
BS2 8AE
United Kingdom
Are you interested in how University Hospitals Bristol and Weston are tackling climate change at our Hospitals?
About this event
How can we improve the poor air quality around our hospitals? What can we do about the increased use of PPE plastics since the COVID pandemic? How do we achieve a carbon-neutral hospital by 2030? University Hospitals Bristol and Weston NHS Foundation Trust is holding a public event to talk about these questions.
A panel of speakers will talk about the actions of the NHS in Bristol, North Somerset and South Gloucestershire against single-use plastics, recycling, waste disposal and vehicle emissions, and will explain why a new heating and energy system is dramatically cutting carbon emissions at some of our hospitals.
Following the talks, there will be an opportunity to ask any questions that you may have. Come and meet us to find out what your hospitals are doing to help the environment and tell us what you think we should be doing! The event will take place on Tuesday 26 July at 5.30pm-7pm at the Education & Research Centre, Upper Maudlin Street, Bristol, BS2 8AE, and the doors will open 30 minutes beforehand for refreshments. All welcome. To book your place, please see our website: https://www.uhbw.nhs.uk/p/working-with-us/health-matters-events-1 or contact us at FoundationTrust@uhbw.nhs.uk or 0117 342 3764.