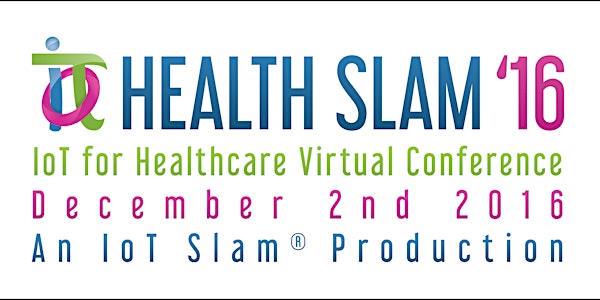 Health Slam™ 2016 IoT For Healthcare Virtual Conference
Description
Health Slam™ 2016: IoT for Healthcare Virtual Conferene
Welcome to The Inaugural Health Slam™ 2016 virtual event which commences on December 2nd, 2016 on-line in the "Cloud" The event is broadcast Live and in Real Time - virtually via the internet - from 09.00 - 17:30 US Eastern Time, and can be accessed from any computer or mobile device.
This virtual event builds on the huge successes of flagship IoT Slam 2015 and 2016 events.

Health Slam'16 will shine a spotlight on how the Internet of Things is transforming and disrupting the Healthcare & Life Sciences Industry. Today's primary application of IoT is monitoring personal health data. Integrating IoT devices into the healthcare system is the next step in advancing medicine and medical practices. The combined ecosystem will benefit significantly from the integration and application of IoT.
Like it's horizontal affiliate, Health Slam 2016 delivers exclusive, cutting-edge content that is catered for Healthcare CxO's, senior executives and business line management, as well as technology oriented executives.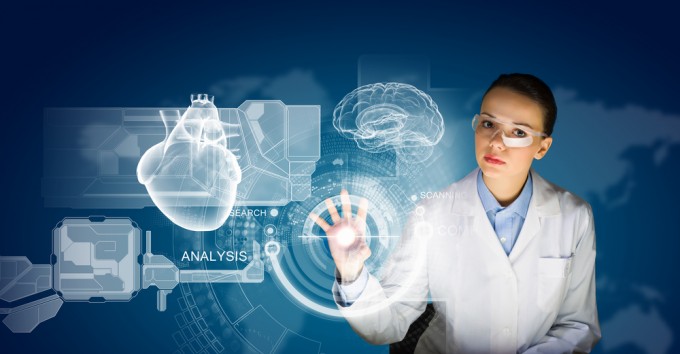 Focus of the event is on the rapidly changing landscape driven by the emergence of the Internet of Things and extends to tightly coupled themes and business models such as: edge / cloud computing, mobile, big data, prescriptive analytics, cognitive computing, artificial intelligence, and how this is disrupting Healthcare / Life Science ecosystems globally. Health Slam features the most compelling topics in IoT, featuring highly sought after speakers, delivering best practice strategies all under one "cloud delivered event", straight to your office, home or mobile device. Tune in to world class keynote speakers, engaging panel topics and panelists, on-topic Healthcare centered content, interactive workshops, real-world use cases, and meaningful tutorials to provide insight, results, and key takeaways that can be leveraged post event.
Who should attend Health Slam?
Health Slam is where the new multi-disciplinary Healthcare & Life Science community is forming around the convergence of software, process and hardware - engineers, researchers, doctors, and care givers - will convene virtually in the "Cloud" on December 2 2016 – to explore what lies ahead as software increasingly interacts with the physical world.

This includes:
Healthcare IT leaders who want to; understand the revolutionary disruption IoT is bringing to Healthcare, keep competitive, and embark on an uncharted enterprise model
Business Line Executives who are seeking to leverage the power of IoT and take ownership of driving change within their Healthcare institution cultures.
Healthcare IT Practitioners who want to learn how to implement and benefit from IoT
Hardware designers who want to better align their IoT offerings with actual business and functional needs of the Healthcare & Life Science Industry.
Innovators and Start-ups creating the latest solutions to improve efficiency, increase productivity, attract finance, and mature across the Healthcare & Life Science eco-system.
Government Policy Makers and Regulators who define, legislate, implement, and regulate Healthcare & Life Science industries
Investors who want to find their next big investment opportunity and stay ahead of their competitors.
Audience focused content aimed at following industries: Healthcare, Life Sciences, Pharmaceutical, Drug Discovery, Payor's / Providers, Hospitals, Government / Public Sector Organizations.
The event is an essential resource for Healthcare & Life Science executives in the following positions and functions: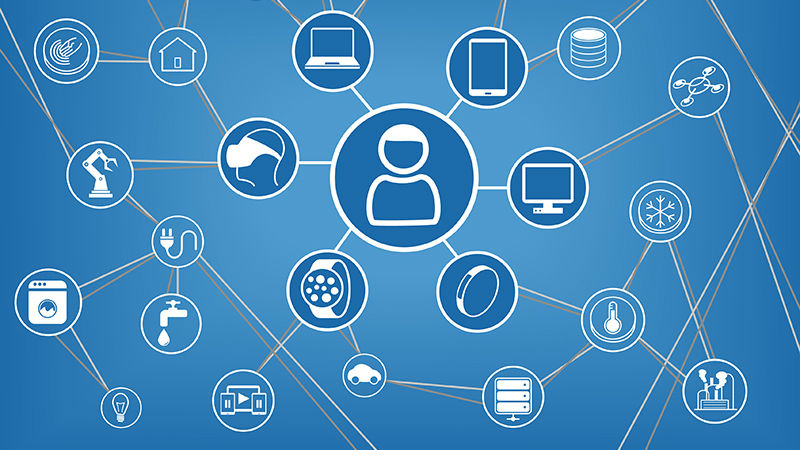 Chief Medical Officers Chief Information Officers (CIOs), Head of Growth & Innovation, Head of Systems, Service Delivery Manager, General Practitioners, Directors and heads of IM&T, IT and ICT, Financial Directors, Healthcare IT project managers, Telecare project managers, Data centre Managers, Clinical Analytics Manager, Health IT Director, Head of Information Services, Medical Information Officer, Head of Business Intelligence, Clinical Information Officers (CCIOs), Heads of Commissioning, Senior nurses, Clinical Directors, Information security directors, Heads of Information Governance, Health Authorities and Associations, Medical directors, Head of eHealth, Head of Medical Informatics, Medical Technology Specialist, Healthcare systems managers, Healthcare managers, Clinical Information Officers (CCIOs), Procurement directors, Health policy makers, AND YOU!
For full details about Health Slam 2016, please visit: http://healthcare.iotslam.com
If you require any assistance registering, please send us a mail to healthcare@iotslam.com
Manish Rai

Great Bay Software

VP of Products and Marketing

Shahram Ebadollahi

IBM Watson Health

Vice President, Innovations & Chief Science Officer, IBM Watson Health Group

Sandeep Aujla

Multilevel Leadership Consulting

Principal and Presiden

Charles Aunger

Health2047

Managing Director, Technology

Tom Bianculli

Zebra Technologies

CTO

Joe Feyereisen

Reach IPS, Inc

CEO

Ananda Sen Gupta

Trackmybeat Healthcare

Founder

Sudha Jamthe

IoT Disruptions

CEO, IoT Disruptions and Instructor Stanford Continuing Ed School

Lana Makhanik

Vuemed

COO

Ashok Nare

Kollabio

Founder & CEO

Arnab Paul

Patient Planet

CEO & Co Founder

Yuri Quintana

Harvard Medical School

Director, Global Health Informatics

Kevin Schofield

ADRM Software, Inc.

CEO

Tony Shan

Wipro

Chief IoTologist

Chris Sullivan

Zebra Technologies

Healthcare Practice Lead at Zebra, Chair of the Healthcare IoT Advisory Board

Rajeev Tatkar

21st Century Informatics (India) Pvt. Ltd.

Director

Shane Waslaski

Intelligent InSites

President and CEO

Wendy Werblin

IMPINJ

Healthcare Solutions Product Lead

Stefan Wijnen

Microsoft

Industry Solutions Manager Worldwide Health at Microsoft

Ryan Witt

Los Altos Consulting Group

Health IT Cyber Consultant
Organiser of Health Slam™ 2016 IoT For Healthcare Virtual Conference