Care to Learn Level 2 and 3 Health & Social Care Pre-Employability / Apprenticeship Programme leading to Employment!
About this event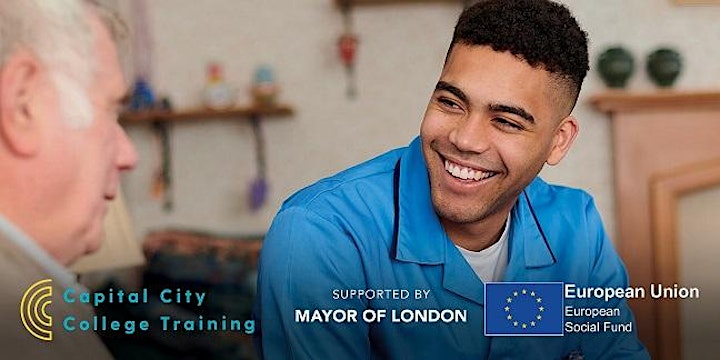 Interested in a career within Health & Social Care? New to the sector or already have some experience and related qualifications but can't get a job? This programme could be the foot in the door that you need.
The fully funded (free) training consists of:
Dedicated IAG Careers Advisor.
Functional Skills English & Math (where needed).
The Care Certificate - classroom-based.
Edexcel BTEC Level 2 Certificate in Preparing to Work in Adult Social Care -Independent Online Learning.
Level 3 Award in Health and Social Care - classroom-based.
Wrap-around Employability support.
For that extra bit of confidence, we've also partnered with SMARTWORKS and SUITED & BOOTED to support anyone in need of interview / work clothes and coaching.
Health & Social Care programme can be a starting point for a rewarding care job and much more depending on what your career aspirations are. We work with a range of employers including the NHS who have lots of different vacancies including Support Worker, Personal Care Assistant, Catering, NHS Administration, GP Receptionist, Occupational Therapist, Trainee Nurse Apprenticeships and more. You'll have the benefit of a dedicated IAG Careers Advisor who'll support you to figure out the direction you want to take and explore your options.
Eligibility criteria:
ID (proof of right to live, study and work in the UK) - passport/ birth certificate, residency card or documents.
Proof of address - bank statement, letter from official government company, or utility bill dated within the last 3 months.
NIN - original letter or card, tax letter, p45, p60 or payslip.
Proof of unemployment/benefits – JCA, ESA, Income Support, or Universal Credit.
Come along and find out more and if you are interested / book an appointment to enrol.
Further enquiries please contact Nuala Cumberbatch on 0207 391 6495 or 07458 021836.