Description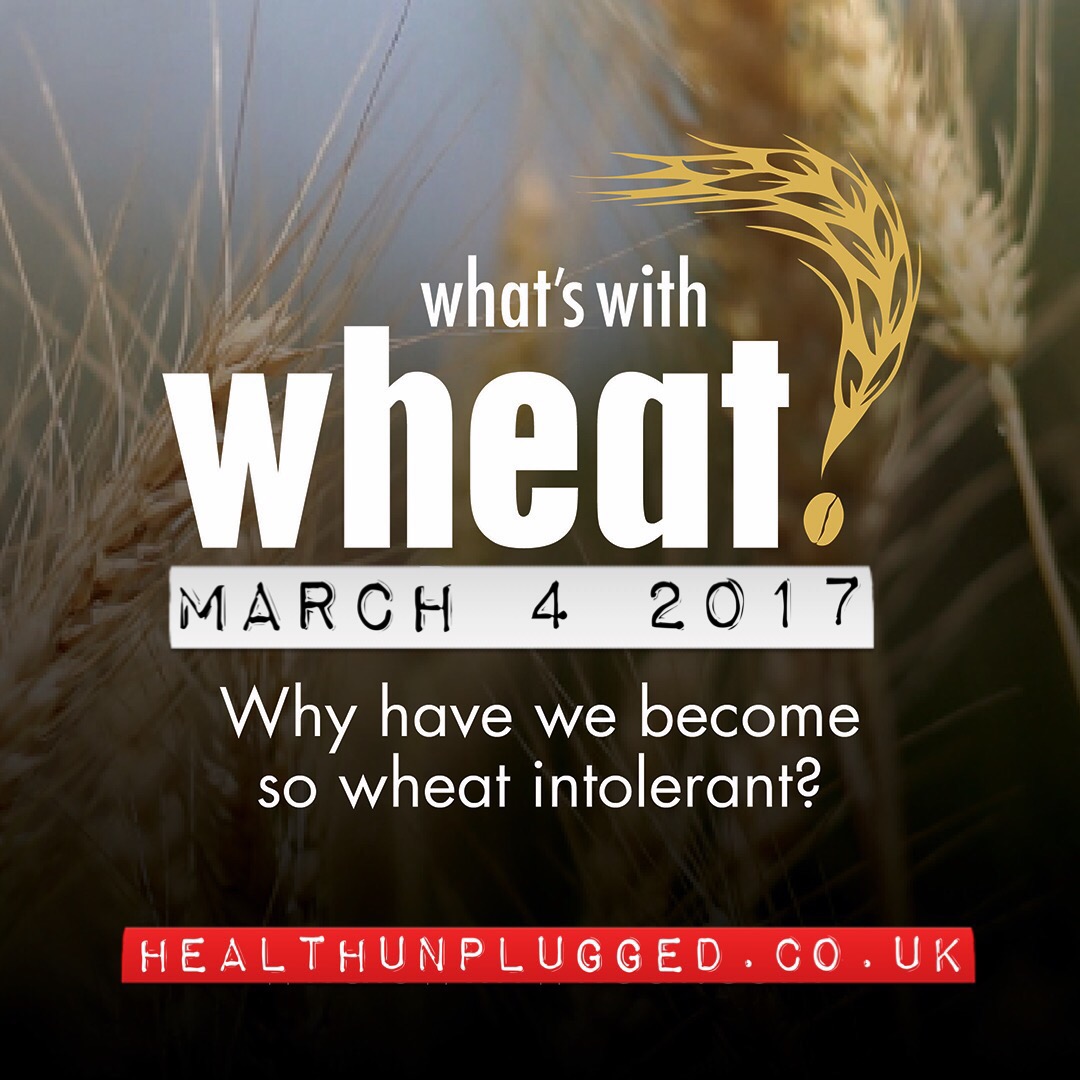 HEALTH Unplugged special 'What's With Wheat?' Screening and Q&A.

"What's With Wheat?" is a new feature-length documentary looking at why more and more people are diagnosed with coeliac and non-coeliac gluten sensitivity than ever before!


Cyndi O'Meara, co-director of "What's With Wheat?", nutritionist and founder of Changing Habits, went on a global quest to find out the reason why! She could not understand why after millions of years of eating wheat, that we now have this growing epidemic of wheat and gluten intolerance.

Investigating the latest scientific research, the documentary reveals how the production of wheat has dramatically changed into a highly addictive food which doesn't resemble what it used to.


An in-depth panel discussion after the documentary will answer questions about the film, discussing the research, practical hints and tips for wheat-free/gluten-free cooking.


---
WHO'S IN THE DOCUMENTARY?
Cyndi O'Meara – Nutritionist and founder of Changing Habits
David Perlmutter, MD – Neurologist & #1 New York Times Bestseller "Grain Brain"
Sarah Ballantyne Ph. D – Health Educator/Advocate
Pete Evans – Chef/Author of "The Paleo Way"
Dr Terry Wahls – Clinical Professor of Medicine at the University of Iowa
Dr Natasha Campbell-McBride – Author of "Gut And Psychology Syndrome"
Mark Sisson – Best-selling Author of "The Primal Blueprint"
Sally Fallon Morell – President of the Weston A. Price Foundation
Sayer Ji – Founder of Greenmedinfo.com
Dr Stephanie Seneff – Senior Research Scientist, MIT
Professor Rodney Ford – Gastroenterologist and food allergy specialist
Joel Salatin – Farmer, Author, Food Freedom Advocate
Dr Vandana Shiva – Author, Activist, Pioneer, Scientific Advisor
Leo Galland, MD – Author, "The Allergy Solution", Foundation for Integrated Medicine
Kim Morrison – Health and Lifestyle Educator, Author and Speaker


POST SCREENING PANEL DISCUSSION
Cyndi O'Meara – Nutritionist and co-director of "What's With Wheat?"
Irena Macri –

Author of Eat Drink Paleo cookbook and publisher of Eat Drink Paleo website

Darryl Edwards – Author of Paleo from A to Z and publisher of PrimalPlay.com
Owen Raybould – Foraging Instructor and food sustainability advocate


---
Tens of thousands of people are suffering with ill health and don't realise it's a result of the food choices they are making. They often assume it is part of their genetic make-up or the fact of just getting older. The story of wheat is the story of food, people need to become educated, knowledgeable and aware. They need to start making changes to improve the health of their children and future generations. A must watch for anyone who is concerned about the foods they consume or may have any kind of health concerns. Wheat can certainly be the issue for many.


View the website: www.healthunplugged.co.uk for further details on the UK premiere of "What's With Wheat" and sign up to the mailing list so you can access information as it is made available!


---

REFUNDS AND TERMS & CONDITIONS
Please note tickets are non-refundable, however tickets can be transferred to another individual without issue.

Organiser of HEALTH Unplugged Special - What's With Wheat?
We host insightful events for people interested in improving their health and wellbeing through nutrition, fitness and lifestyle based on the Paleo/ancestral lifestyle.

For more information go to:  www.healthunplugged.co.uk