Health, Well-being and Cultural Heritage: Research, Evidence and Practice
Description
When: Tuesday 12 September 2017, 17.30-21.00
Where: Tate Modern, London
What: A free early evening briefing session on health, well-being and cultural heritage research

The contribution of arts and culture to health and well-being has received considerable attention over the last ten years from researchers, funders and government.
Join us for an NHSF and Tate briefing session in which a panel of experts will present state-of-the-art thinking on this contribution, and their perspective on what needs to be better understood. Participants are invited to debate what kind of evaluation and evidence is needed to fill research gaps and build the evidence base. We aim to ignite curiosity about how heritage science can contribute to this very active area of research and public policy interest.
We hope that this event will inspire new collaborations in health, well-being and culture and that it will encourage participants to think about heritage science research and its application to this field.
This seminar will be of interest to:
Researchers and cultural organisations interested in exploring the opportunities for research in cultural heritage and health and well-being

People already active in the field of heritage science research

Individuals or organisations engaged in cultural and arts well-being initiatives.
Panellists:
Professor Helen Chatterjee, UCL and National Alliance for Museums, Health and Wellbeing
Helen Chatterjee is a Professor of Biology in UCL Biosciences. Her research is focused on the value of natural and cultural assets in health creation, as well as biodiversity conservation and biogeography. For ten years Helen has been researching the impact of cultural participation, in particular museums, on health and wellbeing. In 2015 she co-founded the National Alliance for Museums, Health and Wellbeing; in 2018 the Alliance will merge with the National Alliance for Arts, Health and Wellbeing to create a new ACE funded Sector Support Organisation, the Culture, Health and Wellbeing Alliance, which will report in to the All Party Parliamentary Group for Arts, Health and Wellbeing.

Professor Nick Barratt, Honorary Associate Professor of Public History, University of Nottingham
Nick Barratt is an author, broadcaster and historian best known for his work on BBC's Who Do You Think You Are. He is an honorary associate professor of public history at the University of Nottingham, acting Librarian at the University of London's Senate House Library, and a teaching fellow at the University of Dundee. His most recent publication, The Forgotten Spy, tells the story of his great uncle – Stalin's first mole in Whitehall – and is working on The Restless Kings, which explores the reigns of Henry II, Richard I and John. He is currently developing a research network that explores the potential application of digital memory curation in dementia care.
Dr Christina Buse, Lecturer, Department of Sociology, University of York
Christina Buse is a Lecturer in Sociology and Social Psychology at the University of York. Her research interests include embodiment, ageing, dementia, material culture and design. She is currently working on the ESRC funded 'Buildings in the Making' project with Sarah Nettleton and colleagues, exploring the practices of architects who are designing care homes and housing for later life, and how knowledge about care and well-being is translated into the built environment. Her recent research includes the Dementia and Dress project with Julia Twigg, exploring the significance of clothing within the everyday lives of people with dementia, their families and care-workers. She also co-organises the research network 'Materialities of Care' with Daryl Martin.
Dr Tony Munton: Managing Director, Matrix Evidence
Tony is a Chartered Psychologist with more than 20 years experience in undertaking policy research for central and local government. He has worked at the Medical Research Council's Social and Applied Psychology Unit at the University of Sheffield and the Institute of Education at the University of London, where again he did policy research for government. It was whilst at the Institute of Education that he developed an interest in what was then the emerging discipline of evidence-based medicine, lecturing at the Institute of Child Health on the subject. In 2001 Tony was seconded into the DfES to work in the Sure Start Unit. From there he moved to a permanent civil service post in the Home Office as Assistant Director to the Chief Scientist, Professor Paul Wiles, including a term acting as Head of Profession for Social Research. Tony spent five years as Head of Unit for Research, Development and Statistics in the Home Office and then the Ministry of Justice. Tony joined Matrix in October 2008 as a Managing Director of Matrix Evidence.
Timetable:
17.30-18.00: Registration
18.00-20.00: Speakers' panel and debate
20.00-21.00: Reception
This event is held in conjunction with Collection Care Research at Tate. It is offered by the National Heritage Science Forum as part of a series aimed at sharing the 'state of the art' of topics of relevance to academic, higher education and heritage sectors to provoke reflection, encourage debate and stimulate collaboration.

This is a free event but registration is required. Registration is open until 4th September 2017.
Please bring your Eventbrite ticket with you to gain admission.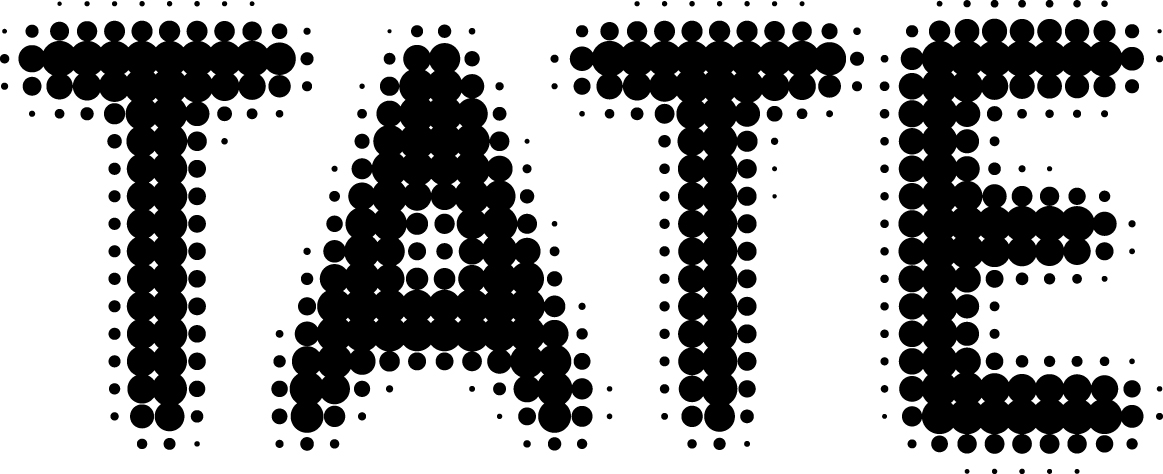 ---

Getting to Tate Modern
Tate Modern is located on the south bank of the River Thames at Bankside, near Blackfriars Bridge, opposite St Paul's Cathedral and next to the Globe Theatre.
Transport
By Underground: Southwark (Jubilee Line) and St Pauls (Central Lines) are the closest underground stations both of which are less than ten minutes' walk away.

By bus: A number of buses service the area, including:
45 Streatham Hill to King's Cross via Holborn Circus stopping on Blackfriars Bridge Road
63 Crystal Palace to King's Cross via Farringdon Road stopping on Blackfriars Bridge Road
100 Elephant and castle to Shadwell stopping on Blackfriars Bridge Road
381 Peckham to Waterloo stopping on Southwark Street
344 Clapham Junction to Liverpool Street Station stopping on Southwark Bridge Road
By train: Thameslink links between Bedford and Brighton stop at Blackfriars and London Bridge stations. London Bridge also carries a service to South East London and Kent.

By taxi or Dial-a-Ride: If arriving by taxi or Dial-a-Ride please ask the driver to take you to the Main Entrance on Holland Street.

By car: Public transport is the easiest way of reaching the gallery, as parking at Tate Modern is severely restricted in the surrounding streets.
Photography
For the legacy of the event, there may be a professional photographer present during the evening. Delegates who do not wish to be photographed should advise the organisers by email to ccr@tate.org.uk.
If you require any further information or have any specific access requirements, please do not hesitate to get in touch with ccr@tate.org.uk.