An introduction to using essential oils for your health and wellbeing.
About this event
Join us for this 45 minute webinar where you will learn how you can easily and safely bring essential oils into your home for your emotional and physical needs.
You will learn what an essential oil is, how they work, three ways you can use them and what are the top 10 oils that everyone should have in their home.
We cover common ailments such as
Improved Sleep
Respiratory Support
Digestion
Inflammation
Stress & Anxious thoughts
Energy levels
Skin
Immune health
DIY Green Cleaning
The healing potential locked inside plants is there for us all. Its time to remember to knowledge we once had and re-discover the power of essential oils.
This webinar is offered free of charge to people that are are new to exploring essential oils and not already working with another doTERRA Wellness Advocate. If you are working with someone already please reach out to them to see what oil education they offer.
Debbie is a Holistic Therapist and Reiki Master Teacher and has over 20 years of experience in using essential oils.
After seeing the effect they have had on her family and clients she has become passionate about teaching others how they can easily incorporate essential oils into their health and wellness routine.
You will leave this workshop fully confident in using essential oils and knowing which oils you could use to support your health needs.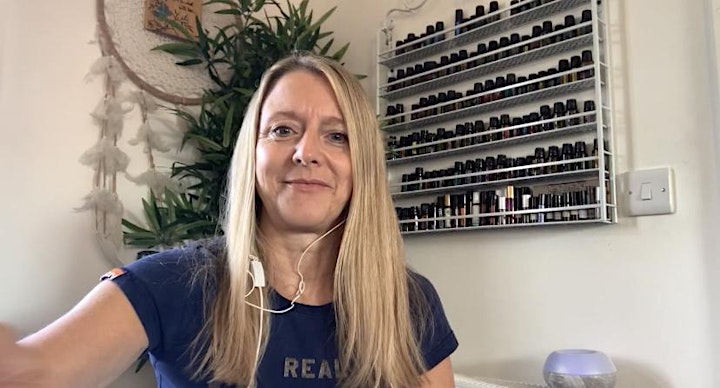 Organiser of Health & Wellness with Essential Oils