Healthcare Assistant Information Session - York and Scarborough Vacancies
Are you interested in becoming a Healthcare Assistant at York or Scarborough Hospital?
About this event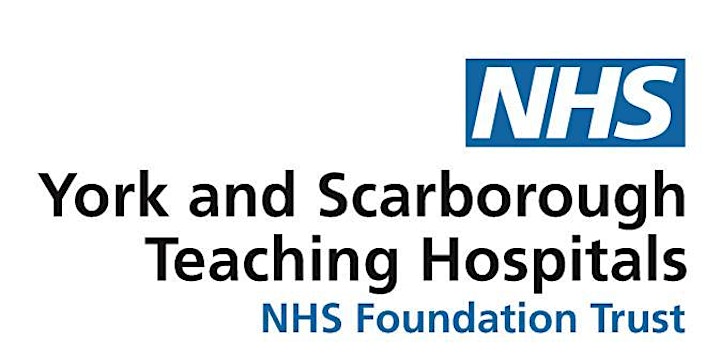 Are you someone who would love to deliver first class patient care at our Trust?
Are you looking for a job that offers you variety in the workplace?
If so, then this is an ideal opportunity!
Come and join our Virtual Information Session on Thursday 13 May 2021 at 10:00am to 12:00pm
We are looking for:
Healthcare Assistants - York Hospital and Scarborough Hospital
Contract type - Permanent
Hours - 15 hours to 37.5 hours per week
If you are interested in bank work, please visit our website and apply as normal.
You may never have thought about working in care before but it could be the job for you! If you have a big heart and love helping people then come to our virtual presentation to find out more about working as a Healthcare Assistant.
We're looking for committed individuals to play their part in helping us deliver a patient centered experience for all who require our services. Join us and you'll provide an efficient, rewarding and professional healthcare service to the team. This includes everything from serving meals and escorting patients between departments to undertaking routine observations and supporting patients throughout clinical procedures.
All we ask for is a flexible team player with real enthusiasm and dedication to the role. Good communication skills are also essential, as is a commitment to patient care and safety, and our Trust Values.
We are looking for people that can accommodate a number of different shift patterns throughout their working week- i.e. be able to work early, late or night shifts wherever possible on a rostered basis. There is also an expectation that you will cover some weekends and Bank Holidays.
No prior experience in health care is required - just a passion for delivering exceptional and compassionate care. A training and development programme will be provided by the organisation to support you in your role.
Where our vacancies are:
York and Scarborough Hospitals have multiple wards which cover all specialties.
What benefits we offer:
You will have the opportunity to complete the National Healthcare Standards Certificate
Fantastic and supportive training with the opportunity to pick up extra shifts on the Bank team once you have gained experience.
Access to one of the most generous and comprehensive pension schemes in the UK.
27 days annual leave (on top of Bank Holidays).
An award-winning package of staff benefits, more details of which can be found by clicking on the 'Award-winning staff benefits' link.
NHS discounts at various venues / locations
How do I book on to the Information Session?
Just book a ticket here in Eventbrite. The day before the session, you will be emailed a link to click so you can join the session on Thursday 13 May 2021 at 10:00am. Please ensure you check your spam mail. The system we use to present virtually is WeBEX. You do not need a webcam or a microphone for this session as we will be presenting to you. A chat function is available if you have any questions. More details will be emailed along with the link to attend.
Please note that as this is an open information session for all to join, the name you choose to enter with prior to joining may be visible to others in the virtual room.
The photo above was taken in 2019 prior to social distancing rules.
We look forward to meeting you soon
Organiser of Healthcare Assistant Information Session - York and Scarborough Vacancies