Do you want to be a Healthcare Assistant? Come to our open day and find out more about joining our fantastic team!
About this event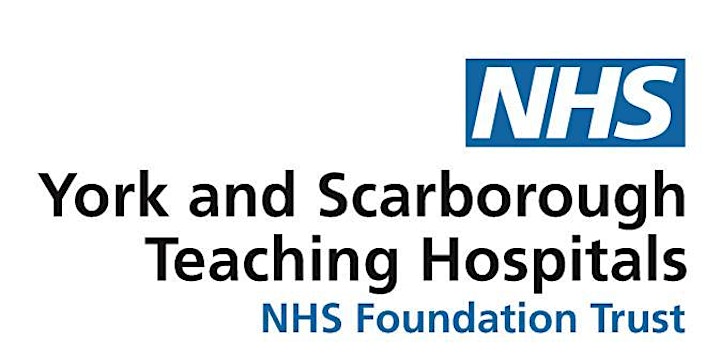 Are you interested in starting a new career in the NHS that will positively impact your life as well as others? If so, have you considered working as a Healthcare Assistant?The good news is that no previous care experience is necessary.
Come and join our Virtual Open Day on Tuesday 28th September 2021 at 12:00, we have allocated 2 hours for the event which includes time for questions at the end however we envisage that the session will last for about one hour and encourage you to contact us if you are unable to attend.
We are holding a Virtual Open Day on Tuesday 28th September 2021 at 12:00 where we will aim to tell you everything you need to know about being a Healthcare Assistant in our Trust.
We have a number of fantastic opportunities across our Hospitals for caring and compassionate individuals to join our friendly team. There has never been a more meaningful time to work within healthcare sector, so let us help you embark upon a new and rewarding career.
You do not need any experience in the care sector, but in order to help you to have a realistic understanding of what the job involves why not come along and find out more at our open day where our existing Healthcare Assistants will talk to you about their experiences and what the role entails.
We really appreciate just how daunting starting a new career is, especially in a field you may have not worked in before, which is why we will provide you with a comprehensive training programme and will help you gain your Care Certificate. Our support does not end with your initial training, but is an on-going priority for us. We will have more information available from our dedicated Work Based Learning Team at the open day.
Whether you are looking for a long term career as one of our invaluable Healthcare Assistants or looking to progress to roles such as Senior Healthcare Assistants, Nursing Associates, Associate Practitioners, Registered Nurses and Midwives then come along and find out more.
We have permanent full time and part time roles available, and if you are unable to commit to a substantive role we will encourage you to join our bank (subject to certain criteria). We will have a chat function available at the virtual open day and welcome you to ask any questions that you may have.
What benefits we offer:
You will have the opportunity to complete the National Healthcare Standards Certificate
Fantastic and supportive training with the opportunity to pick up extra shifts on the Bank team once you have gained experience.
Access to one of the most generous and comprehensive pension schemes in the UK.
27 days annual leave (on top of Bank Holidays).
An award-winning package of staff benefits, more details of which can be found by clicking on the 'Award-winning staff benefits' link.
NHS discounts at various venues / locations
How do I book on to the Information Session?
Just book a ticket here in Eventbrite. The day before the session, you will be emailed a link to click so you can join the session on Tuesday 28 September 2021 at 12:00. Please ensure you check your spam mail. The system we use to present virtually is WeBEX. You do not need a webcam or a microphone for this session as we will be presenting to you. A chat function is available if you have any questions. More details will be emailed along with the link to attend. This link will be sent prior to the event
Please note that as this is an open information session for all to join, the name you choose to enter with prior to joining may be visible to others in the virtual room. We will be recording this and recommend you do not have your camera on . This recording will then be shared in future campaigns.
The photo above was taken in 2019 prior to social distancing rules.
We look forward to meeting you soon