About this Event
What are the regulatory requirements for placing medical technologies on the market,?
• Are you a CEO, CTO, CSO of a digital health/healthcare technology company?
• Would you like to understand the most efficient way of achieving regulatory compliance for your technology?
We know it's no secret that it takes a great deal of effort and talent to develop modern healthcare technologies. But without regulatory compliance, these technologies cannot legally be placed on the market. It's important that knowledge of regulatory compliance is applied as early as possible. This enables the most effective and efficient means of achieving regulatory approval. We are here to help and support you and your company in achieving these vital milestones in the exciting journey of placing your technology legally to market.
What you will learn:
• Regulation in Europe and United States
• Applicable standards
• Qualification and classification
• How to comply in the most efficient and effective way
• Lean compliance
* Learn about common pitfalls and mistakes and how best to avoid them.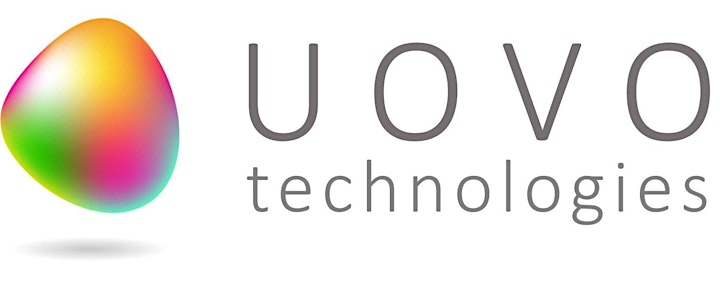 Who we are:
At UOVO Technologies, we use our extensive regulatory, quality and product development expertise to enable medical device and IVD businesses to quickly and effectively bring medical device products to market in the EU and the US.
Our deep understanding of EU and US regulatory requirements includes in-depth knowledge of the new EU MDR (Medical Device Regulation) and IVDR (In Vitro Diagnostics Regulation) and practical experience of its application through successful pilot programmes. Our experience includes working for a leading Notified Body as a subject matter expert in medical device software and risk management.
With this expertise we assist a wide spectrum of businesses, and we also provide specialist support where medical devices or IVDs are software intensive or are defined as 'software as a medical device', stand-alone software, mobile, cloud and connected devices and digital health systems.
In particular, we are specialists in software development and the efficient application of relevant standards such as EN 62304 (Medical Device Software Lifecycles), IEC 82304 (Healthcare Software) and the application of ISO 14971 (Risk Management) to complex systems and software.
Our organisation has in-depth knowledge of information security and the application of ISO 27001 (Information Security Management Systems). We also have extensive knowledge of the development and implementation of bespoke Quality Management Systems (ISO 13485) and the application of quality management principles to software development.
Our services include:
• MDR support, such as gap analysis and Technical File and Quality Management System creation and remediation.
• Regulatory Strategy
• CE Mark Applications and Notified Body liaison
• US FDA Submissions
• Quality Management Systems to ISO 13485
• Supporting SOPs for Design Control, Software Development, Risk Management, Usability Engineering, etc.
• Creation and assessment of Clinical Evaluation Reports
• Assessment of Software Capability Maturity and Process Improvement
• Design Reviews and Compliance Assessments
• Audit preparation and mock audits
• Independent Verification and Validation
• Safety Critical Systems Engineering
• Software Development
• Concept and Feasibility Studies
Our clients range from start-ups from leading universities to established medical device manufacturers.