Description
We would like to invite you to come along to our FREE Health Eating with Ease Thermomix Cooking Workshop.
At Thermomix, our mission is to make fast, healthy and easy cooking available to everyone, so we'd be delighted for you to join our Independent Thermomix Advisors, Dawn & Betty and Regional Leader, Aneta at this FREE Healthy Eating with Ease Thermomix Cooking workshop!
During the workshop we will be showing you lots of handy tips and useful techniques to help you learn about the benefits of having a Thermomix in your home and how to get even more out of this amazing kitchen appliance, which has 4 levels of cooking and combines 12 appliances in one compact unit!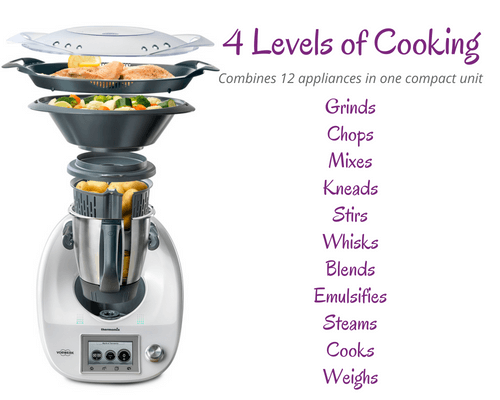 We'll talk you step-by-step through a range of delicious recipes and show you how easy they are to make at home, from quick and refreshing drinks to indulgent desserts and a "show-stopping" centerpiece meal that will get all your friends and family talking!
All of the ingredients are provided and you won't need to bring anything with you – simply join us on the day and have fun as our friendly team of Advisors show you how to whizz, chop and blend your way to fantastic healthy meals.
You'll be able to learn even more about the amazing things you can do with your Thermomix, and what's more, you'll be able to taste everything we make!
Don't miss your chance to experience everything the Thermomix has to offer in this fun and friendly environment - we look forward to seeing you!
Please make sure you book in advance, as spaces are limited and in high demand. If for any reason you are unable to attend once you have booked your ticket, please make sure you cancel you place so that we can offer it to another customer on our waitlist.
---
If you cant make this event, but would like to Book your own Thermomix Cooking Experience at home, simply contact the organiser by email.