Sales Have Ended
Ticket sales have ended
Thank you for registering for this event. Please share it with those who you feel may benefit.
Event Information
Refund policy
Contact the organiser to request a refund.
Eventbrite's fee is nonrefundable.
Sales Have Ended
Ticket sales have ended
Thank you for registering for this event. Please share it with those who you feel may benefit.
"You do not rise to the level of your goals. You fall to the level of your systems."
About this event
Description:
It is a new year, and I am sure that you are hoping for big things to manifest in your life. The truth of the matter is old ways and habits won't bring new results! Therefore, it is critical that you become aware of your habits, both good and bad, and that you learn how to break habit loops that hinder you and strengthen the ones that help you. Understand that a cue initiates every habit, and we are more likely to notice cues that stand out. This is covered in detail during this empowering webinar.
Habits are mental shortcuts learned from experience. They are stored memories of the steps previously taken to solve a problem in the past. The primary reason the brain remembers the past is to predict better what will work in the future. Habits grow stronger and stronger over time and become more and more automatic. This is why you must develop the right ones for 2022 because success is the product of your daily habits!
Habits are so powerful because they create neurological cravings, which is why many people can't seem to break the bad ones that have become deeply ingrained in their subconscious minds. In this transformational webinar, you will be provided with the tools and techniques to take control and be in the driving seat again finally. Remember, habits are the compound interest of self-improvement.
In this webinar, we will explore some evidence-based strategies that can be used to ensure that you operate in the right mindset and with the right system to evoke success as you navigate through life with identity-based habits.
We recommend you download zoom via zoom.us (if you are using a computer/laptop) or download the zoom application via your app store (if you are using a mobile phone).
Who is the programme for?
This webinar is ideal for any of the following:
Any individual who wants to unlock insight into ways of breaking bad habits.
Any individual seeking to develop good habits, empowering you to achieve your goals.
Any individual that wants to learn the critical steps to behavioural change.
Any individual who wants to transform their life by upgrading their thoughts and mindset.
What will the programme cover?
In this programme you will:
Explore the power of decision-making and its link to our behaviours.
Reflect over what a habit is and how they help or hinder us.
Look over the Habit Loop and how it influences our actions and behaviours.
Examine why bad habits develop and why they are hard to break.
Discover the difference between goals and systems when seeking success.
Understand the three layers of behavioural change.
Learn how to build new habits for success.
About the trainer:
Ezra's experience includes:
Founder and Director of Edifying Answers training consultancy.
DISC Approved facilitator. DISC is a self-assessment tool that helps you understand why you and others behave in the way you do in the workplace.
Wellbeing Lead helping individuals and organisations to implement and develop strategic wellbeing practices into their personal and professional life.
Over fourteen years supporting individuals around their self-care, wellbeing, confidence building, improving communication skills, substance misuse, and recovery.
Twelve years working within the Criminal Justice Sector.
Eleven years facilitating psycho-social group-based interventions (both in the prison establishment and in the community).
Over a decade of leadership experience leading, coaching, mentoring, influencing, and developing teams.
Eleven years of experience in designing and delivering training and workshops.
Nine years volunteering as a trained Role Model for Reach Society https://www.reachsociety.com
Webinars and motivational videos channel: https://bit.ly/3bfG8Dn
Cost:
Ticket price: £12.50 including VAT.
Secure your place now to avoid disappointment as there are limited spaces!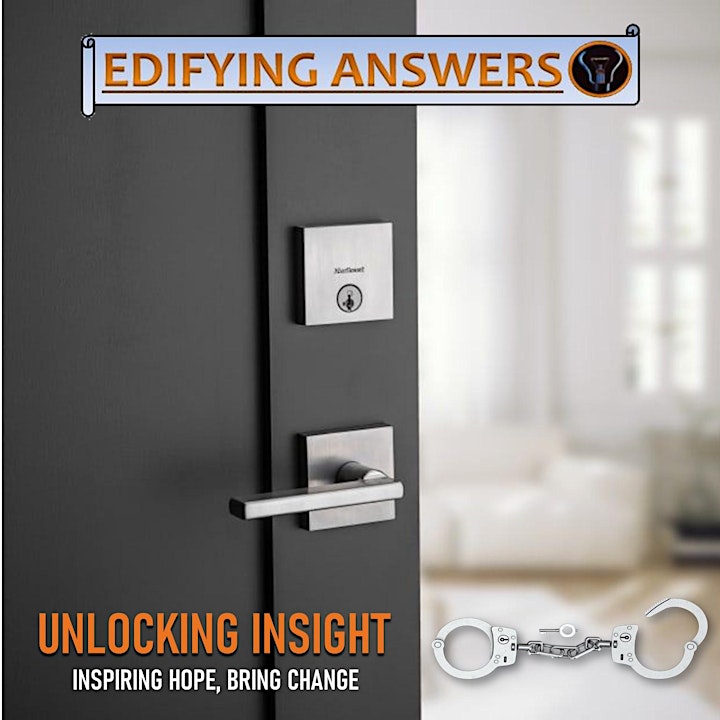 Date and time
Location
Refund policy
Contact the organiser to request a refund.
Eventbrite's fee is nonrefundable.