About this Event
Due to Covid 19 These sessions will be delivered by Unity partner Brook and facilitiated via Zoom. A zoom link will be sent to the email address with which you've registered 1 hour before the session.
This is session 1 of 2 sessions for this training you will be given details for session 2 when you attend this session.
Please note that in order to receive a certificate confirming attendance at any of our training events you are expected to attend the event in full.
If you arrive more than 30 minutes late after the scheduled start time or have to leave more than 30 minutes before the end, we will not be able to provide you with a certificate of attendance. You are, however, still welcome to attend for your continuing professional development."
To help those working with young people understand abusive teenage relationships, know how to promoting healthy relationships whilst being able to identify and respond effectively and safely where teen abuse may be occurring. The focus is PREVENTION.
Delivered by Brook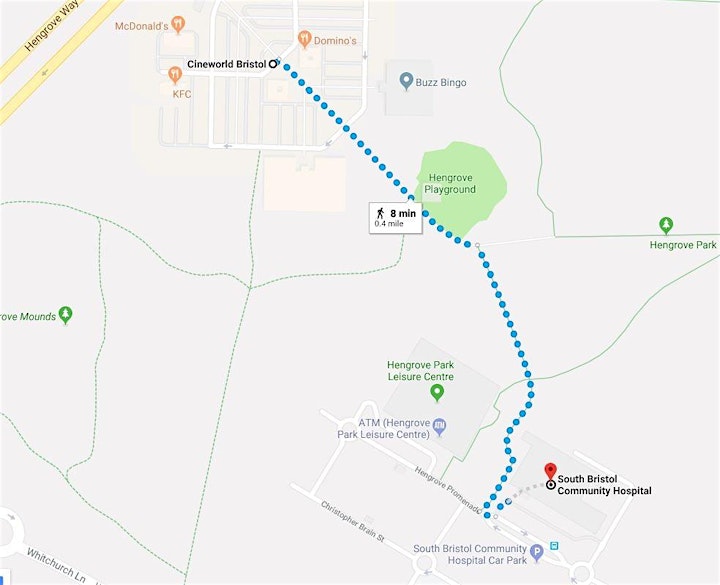 PLEASE NOTE THAT THE ORIGINAL INFORMATION CONCERNING CAR PARKING WAS INCORRECT.
AN EMAIL WILL BE SENT TO EACH ATTENDEE VERY SHORTLY WITH UP-TO-DATE INFORMATION.
THE MAP ABOVE SHOWS THE 8 MINUTE WALK FROM THE FREE CAR PARK AT CINEWORLD TO SOUTH BRISTOL COMMUNITY HOSPITAL.