Description
On July 4th and 5th, Christian Pankhurst, Founder of Heart iQ, will be coming for the first time to Geneva / Divonne-les-Bains for an evening "Heart iQ Journey" followed by a "Heart iQ Experience Taster Day".

You can join the evening "Heart iQ Journey" only on Wednesday 4th July (19h-22h), or both the Journey and the full day Experience on the 5th July (9h-17h). When you pay for the full day the price includes the evening journey.

For more information contact Georgina Peard: georgina.peard@gmail.com / +41 79 219 4407

The Heart iQ Journey Evening - Wednesday July 4th (19h00 - 22h00)
The Heart iQ Journey is a 3-hour guided experience through the '4-Directions of Joy' curated to heart opening music.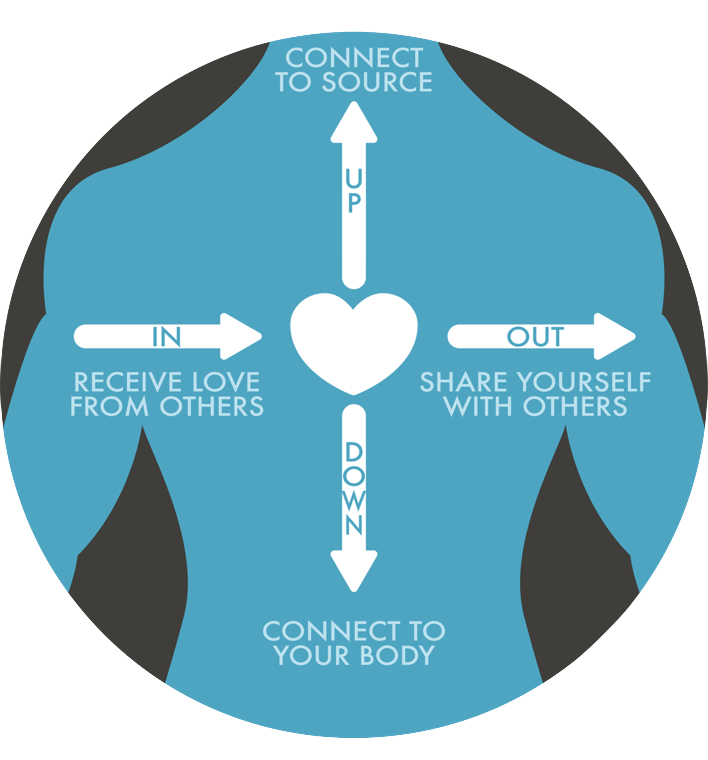 Led by Christian, you will be taken out of your mind and into your Heart, offering you a respite from chronic thinking and self-critisim, where you can re-connect to yourself, to others and to the world around you.

Heart iQ is the practice of radical self-love. It's a way to feel your self-worth and goodness without endless processing, focusing on your pain or dissecting your past.

The focus of the 3 hour journey is to get you into your body while simultaneously tapping into a higher state of consciousness by leveraging the power of the amplified field, generated by everyone attending.

It's hard to explain in words what happens on a Heart iQ Journey! It's nourishing, moving, activating, fun and gives you a chance to feel parts of you that you are normally disconnected from.

If you want to feel more joy in your life, while learning how to connect more deeply to others in a real, authentic way, then this will light you up!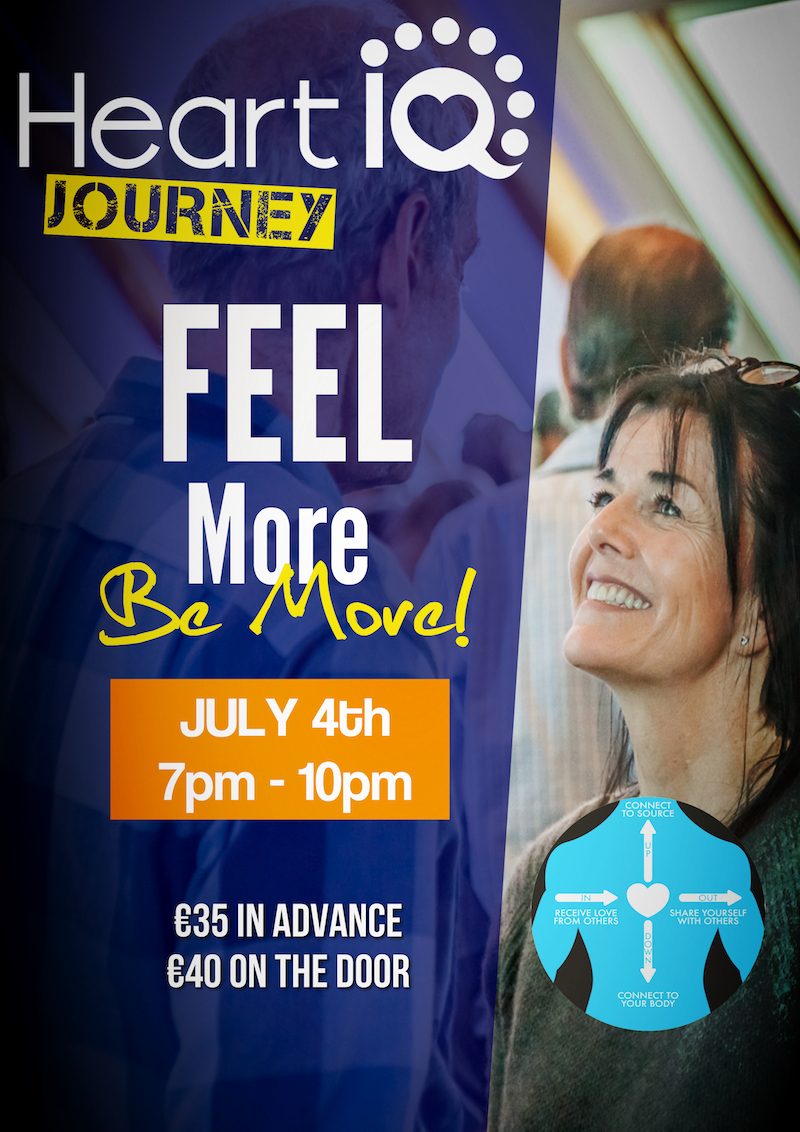 The Heart iQ Experience Taster Day - Thursday July 5th (09h00 - 17h00)

The Heart iQ Journey evening is just the beginning, so for those of you who want to go deeper, we recommend attending both the Journey AND the Heart iQ Experience Taster Day workshop which takes place the next day on Thursday July 5th.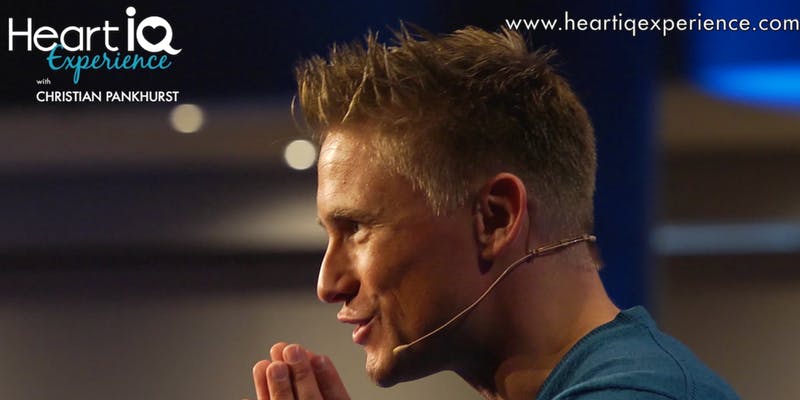 Heart iQ is a conscious communication and connection practice that naturally helps you manage stress, burn-out, anxiety and depression by re-connecting you to yourself and others in deep and meaningful ways.
It's great for you personally, and it can enhance, or even save, your relationship when you do it together with your partner. In this one-day workshop, you'll learn the foundational skills of Heart iQ, allowing you to experience new and liberating ways to connect to your true essence and melt the defensive walls that keep you from opening your Heart and tapping your potential that is buried beneath years of habitual closure and conditioning.
You'll get to practice opening, not through psychological analysis, processing of your stories or digging up your past, but through exercises that connect you to your body, your life force and your vast depth of emotion and feeling.
You'll learn how to communicate your truth from the deepest part of you, helping you express and share yourself with others and the world. In essence, you'll be learning a new language — a language of unconditional love that goes way beyond the verbal expression that most of us rely upon. It is a language that connects our Hearts, and when you become fluent, you'll have the key to unlock unlimited Joy whenever you want!
When learned, practiced and used in daily life, the language of Heart iQ creates personal happiness, deep healthy intimate relationships, and resonant families.
If you've been called to study a deeper, richer, more heart-based approach to relationships, intimacy and healing, then look no further! This workshop is exactly what you've been searching for.
HOW TO REGISTER?
Click on the green 'TICKETS' button.
Choose either:

1. the Heart iQ Journey (evening only)
or
2. the Heart iQ Journey + the Heart iQ Experience Taster Day (which includes the evening Journey).

Please do not choose 1 and 2 !!
MORE INFORMATION: georgina.peard@gmail.com / +41 79 219 4407

CAR POOLING
To find other people to share transport please use the facebook event page to share your needs: https://www.facebook.com/events/353198741751897/
FIND OUT MORE ABOUT HEART iQ
www.heartiq.org

JOIN THE HEART IQ COMMUNITY
https://www.facebook.com/groups/heartiqcommunity/
GATHERINGS IN OUR REGION: www.georginapeard.com