Heart Matters ♡ a VIRTUAL 4 Hour workshop with Guided Meditation and a Dharma Talk + Yoga and Movement
About this event
HEART MATTERS
Join accredited international teachers:
Dagmar Spremberg , Nishta Matarese and Evangelos Diavoltsis
--------------------------------------------------------------------
The Laughing Heart
Your life is your life
Don't let it be clubbed into dank submission.
Be on the watch.
There are ways out.
There is a light somewhere.
It may not be much light but
It beats the darkness.
Be on the watch.
The gods will offer you chances.
Know them.
Take them.
You can't beat death but
You can beat death in life, sometimes.
And the more often you learn to do it,
The more light there will be.
Your life is your life.
Know it while you have it.
You are marvelous
The gods wait to delight
In you.
- Charles Bukowski
Open to ALL levels and ALL people. Zoom link will be sent upon registration.
All sessions will be recorded and available until Feb 4.
Class 1 - YOGA
EXPAND: Heart Opening Vinyasa Flow with Dagmar -- 75 min Yoga
Anytime we experience stress or fear our heart center contracts. Yoga is a wonderful way to nourish the heart, create space and reconnect to our inner guidance. It's also an invitation to stay soft and receptive when we experience resistance or doubt. This practice is designed to strenghten your core and to soften into your heart, so we can meet the world from a place of trust and kindness.
7.00 am L.A. / 9.00 am Costa Rica / 10.00 am NYC / 4.00 pm Rome / 7.00 pm Dubai
--------------------------------------------------------------------
Class 2 - MEDITATION & DHARMA TALK
Wisdom Teaching with Evangelos - Waking up to a New World with a Brave Heart -- a 45 minute Guided Meditation and Dharma talk
When our hearts are closed, our ability to love is diminished. If the entrance to love is tight, life may seem gray and meaningless. Opening one's heart a little bit in life brings creativity and an increased ability to give and receive love. A lot of heart opening means we don't chase love, we become a beacon of love and it naturally flows to us. Join me for a guided talk, exploration and Q & A for envisioning a new way to BE in the world.
9.00 am L.A. / 11.00 am Costa Rica / 12.00 pm NYC / 6.00 pm Rome / 9.00 pm Dubai
--------------------------------------------------------------------
Class 3 - CONSCIOUS MOVEMENT
The Wisdom of the Moving Heart with Nishta -- 75 minutes
Let's take the time to recalibrate the shaky grounds and fluttering heart of the last 365 days. The heart is an alchemical transformative organ. Through embodied movement, musical soundscapes and creative expression, we can tune ourselves to a higher vibration for a renewed outlook onto 2022. By taking conscious steps to keep our life force vital and strong, we naturally align with our greatest longings - to be well, happy and free!
10.00 am L.A. / 12.00 pm Costa Rica / 1.00pm NYC / 7.00 pm Rome / 10.00 pm Dubai
About us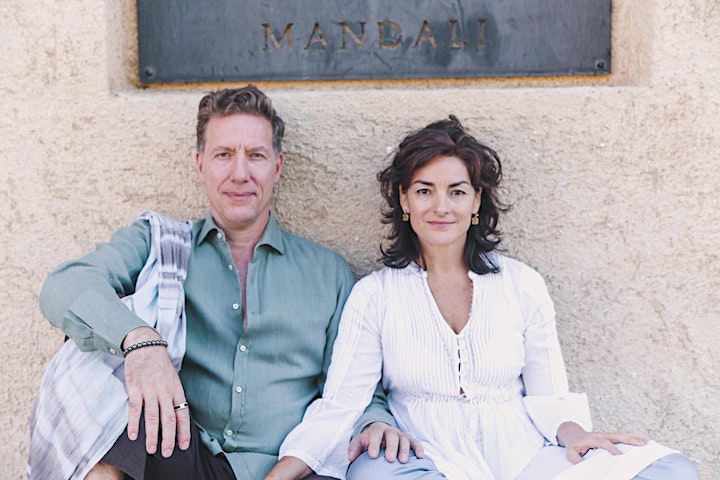 Nishta
Nishta's teaching style is heartfelt, humorous, clear and transformative. She works with people to cultivate their highest conscious creative compassionate potential so it spreads like wildfire. She uses movement, mindfulness meditation, humour and matters of the heart as a ground for exploration into deeper states of being. She teaches the art of clear communication and how to cultivate healthy dynamic honest relationships.
She is dedicated to her own personal awakening and supports communities that are passionate about a paradigm shift. She has been a lifelong meditator, traveller and business leader for 25 years. Nishta is committed to her unwavering path of helping people get over the biggest obstacles of their lives. Most notably aiding people in transcending their blind spots and learning to be their own best friend.
She is a transformational coach, founder at FOUR WAYS TO FREEDOM and a certified International Open Floor teacher. She is also a working member in fundraising for the non-profit organization of Open Floor. She co-founded Conscious Dance Italy, a resource, education and production association for Italian dancers. She is a regular guest teacher at the Mandali Foundation Retreat Center. On most days, she can be lost or found in the hillsides of Tuscany.
Evangelos
Evangelos teaches a multi-disciplinary approach to liberation through four pathways: Money, Movement, Mindfulness and Mystery.
He is the founder of Four Ways to Freedom, Meditation Moves, Money Evolution, Dharma in Motion and The Calgary Dharma Hub. He has studied consciousness and the path of awakening for 20 years with his root teachers Doug and Catherine Sensei as well as different masters in the Tibetan Buddhist tradition.
He is a protégé of Deborah Price, founder of the Money Coaching Institute in California and a successful international entrepreneur and behavioural money coach. He is also a trained method actor, studied movement in Japan and has been certified under Gabrielle Roth's tutelage to teach the 5 Rhythms.
He is described as a compassionate, fun loving and forthright Dharma teacher and workshop leader committed to helping people let go of who they think they need to be and embrace who they believe they could never be. When he is not meditating or studying the mind-body relationship, he is most likely meandering, like Pinocchio, through the worlds of art, poetry, music and nature.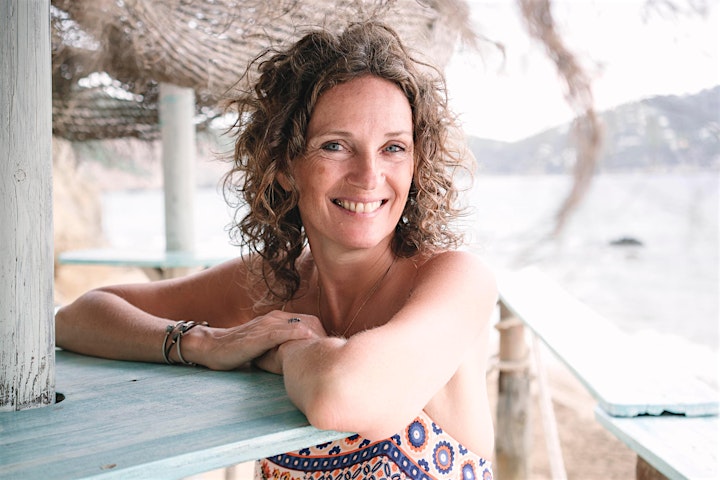 Dagmar
Dagmar is a 500 hr E-RYT and the founder and director of Montezuma Yoga in Costa Rica since 2001. She trained in Vinyasa Flow, Anusara Yoga, and Yin Yoga and teaches yoga retreats all over the world. Her YouTube videos are very popular and she loves to share from her heart with authenticity.
"I believe life does not depend on being able to get your foot behind your head, but on creating a good set of tools you can use beyond the mat.
When I started yoga 20 years ago, my goal was to touch my toes. But I soon realised that it was more about touching my heart, and to find the trust and freedom to live an authentic life.
My journey was learning to create space and to value and set boundaries through practices of yoga, self-care, and stillness. I believe in the power of sharing with like-minded people – together, we can empower each other to live our lives fully."