About this Event
Heart Portals Journey
A very deep and beautiful 2 days experience with the Medicines to dive into your heart and the magic of your Being, with the support and inspiration from the 4 Elements. Touching and expanding what you need to discover to realign and empower your purpose in life, teaching you to love, to dream and to heal yourself.
Shamanic Yoga & Cacao Ceremony ✨ Cabana SweatLodge✨Rebirthing Breathwork ✨ MovingSoul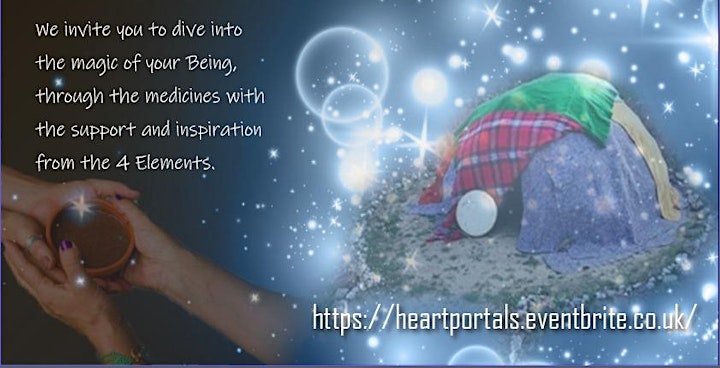 Programme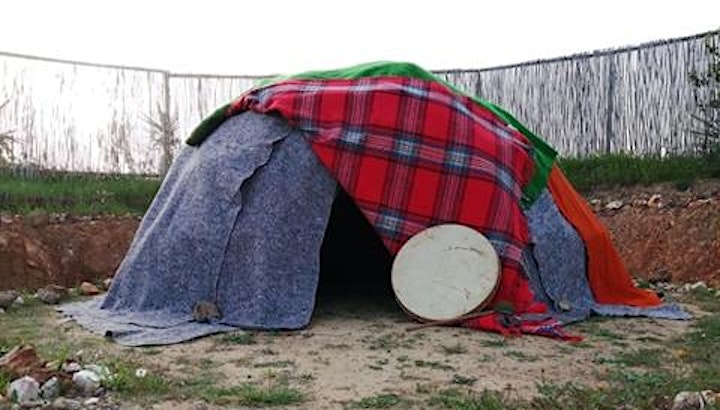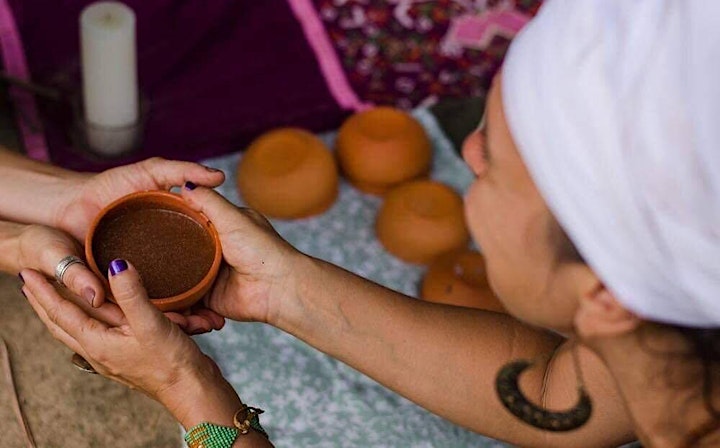 Medicines
Cabana - Purification Lodge
Ancient Tradition where with songs and prays inside a small lodge, the hot stones will help you to dive into your memories and healing skills.
Surrender and embrace the power of the Spirit of the Cabana. Allow it to lead you into your Dream, to enter Pachamama´s Womb and remember the long way until here, to empower your strength and trust in order to materialize your life purpose.
MovingSoul Medicine
Dance, flow, explore all your inner spaces,connecting with the four Elements and your Cosmic Heritage! MovingSoul is an ancestral Medicine to embody the Divine through the power of Movement. It activates memories and reconnects forgotten forms of expression in a healing process full of balance and joy.
Shamanic Yoga & Cacao Ceremony
It's the union of two ancient philosophies, it is the joining of three millennial traditions, which integrate human beings with nature and the cosmos, through the connection with the Four Elements and the communion of Cacao Medicine.
Rebirthing Breathwork - The medicine of the Grandfather Air
It's the therapy of connected Conscious Breath that guides through the wisdom of one's body, into a journey of healing, self-love, acceptance. The element Air refreshes your memories, awakening your cells and remind you of the power of life, releasing emotional pains and energetic blockages to reintegrate the original composition. Everything that emerges during the session has already been experienced in the past and locked inside by suppressing your breath. The integration and relaxation gently come at the end of your session! IMPORTANT: If you are under medications prescription for antidepressant, anxiolytics or in psych crisis, please contact me before booking.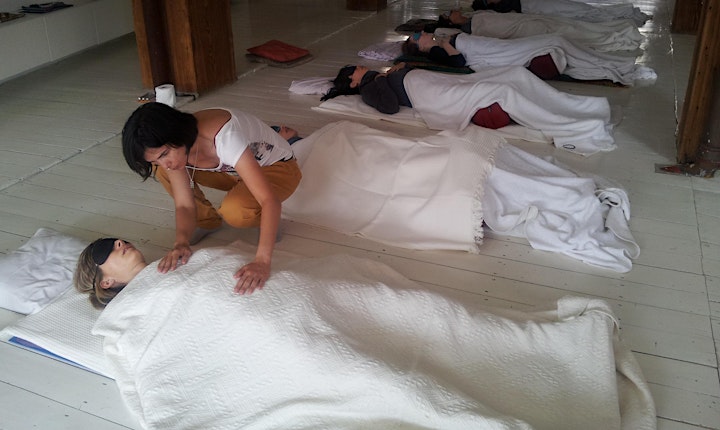 What is included
🌟 Pre-retreat guidance
🌟 Accommodation 1 night - 2 days at a country house and use of all facilities and open areas.
🌟 Handmade veggie daily food : breakfast, refreshments, lunch and dinner.
🌟 All the medicines and activities in the above programme.
🌟 Post-retreat following up.
Accomodation
Our nest for the weekend will be a lovely warm country stone house in Dorset. The landscape of 4 acres offers us a natural spring water stream and lake, field and herbal garden and fire place. All well looked after under the eyes of this inspiring couple who owns the place.
The house has a spacious indoor ceremony hall, and shared accomodation for this single overnight sleeping. It's a healing magnetized atmosphere to support us to navigate our Heart Portals Journey.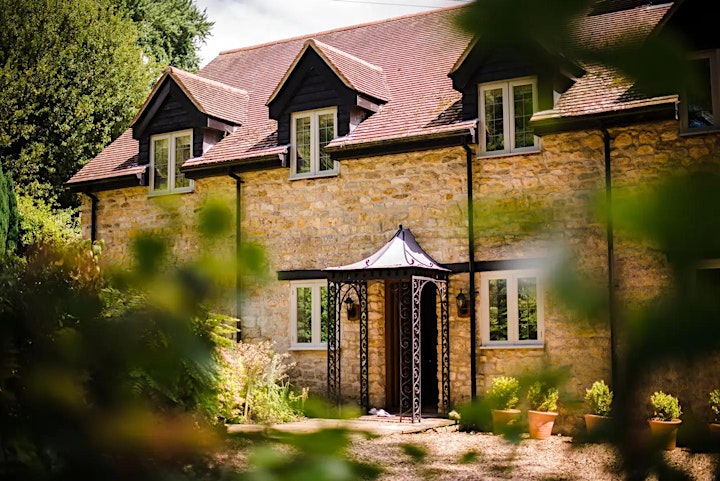 Facilitators