Valentine Rag Wreath Heart Workshop
About this event
Join us in this workshop to learn how to make your very own rag wreath.
Inspired by the month of love, we will make our heart shaped rag wreaths out of an assortment of traditional shades of reds, pinks, white and use materials, ribbon and laces to add beautiful texture and depth to our wreath.
This workshop takes place at Broughton Astley Village Hall on Saturday February 5th 10-12.30pm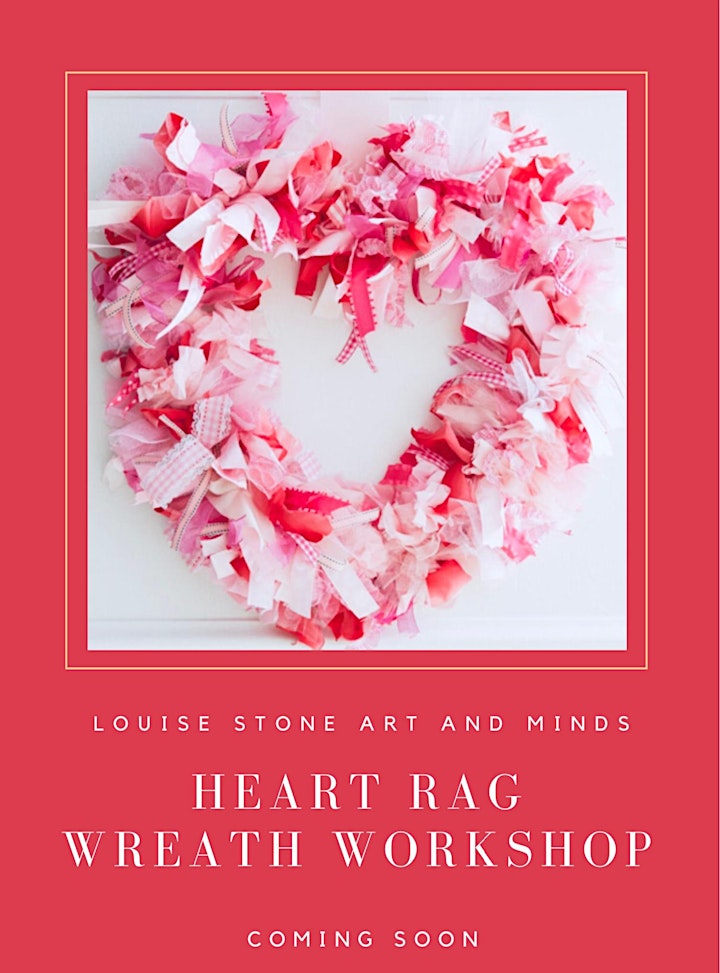 Organiser of Heart Rag Wreath Workshop
Let me introduce myself, my name is Louise
I have 2 strands to my business and these are both based around your well-being and creative mindfulness.
My past experience has been in health, support and coaching and my art and craft has been a hobby and business.
I combined both of these areas of experience and passion to support you either one to one or in groups.
I run creative mindfulness workshops based around art and craft to give you the opportunities to relax, enjoy and reflect on time for ourselves. To indulge in, and benefiting from, ways to incorporate mindfulness into your everyday lives and share the many benefits that creativity has on your body, soul and mind. I have an Etsy shop combining my passion for art and mindfulness selling positive postcards, affirmations, greeting cards, encouragement cards and framed prints.
I am also a life and mindset coach. I support you through stages of your life when you feel stuck or lost. This may be due to stresses, loss of confidence, mental health issues, identifying goals, career or business blocks etc. I work with you to look forward and to unlock your potential and build a better, brighter future.
Louise Stone Art and Minds Life