Event Information
Location
Christchurch Priory
Quay Road
Christchurch
BH23 1BU
United Kingdom
Exploring mission, sharing ideas, uncovering solutions and finding support, this is an ecumenical day with Sam Wells and guests.
About this event
HeartEdge is a movement of churches and organisations growing commercial and cultural activity, compassionate response to need and congregational life.
As an ecumenical network, a HeartEdge Day brings together people to share ideas and experience, do theology and develop their church and community. The day in Christchurch is an opportunity to do theology, make useful connections and develop your own ideas for work locally. `
"The HeartEdge Day is a great takeaway - we came as a group and learn't loads. Some we will implement immediately - other ideas we'll be working on...." Feedback Newcastle Day
"Brilliant encouraging, useful day... We'll be joining..." Feedback Bristol Day
The day includes input from Sam Wells plus local practitioners - experts by experience - sharing their insights about assets and obstacles. This is about what works - and why, and the learning from when things don't work out.The day is organised and programmed locally, by practitioners who know about issues, challenges and opportunities in Wessex. All participants focus on learning and sharing ideas and experience that are transferable. It makes the day useful!
What is HeartEdge? A movement of churches developing 4Cs:
Commerce: Generating finance via enterprise, creatively extending mission.
Culture: Art, music, performance re-imagining the Christian narrative for the present.
Congregation: Inclusive liturgy, worship and common life.
Compassion: Empowering congregations to address social need.
HeartEdge supports churches in reimagining themselves and society. This is about churches engaging in commerce, culture, compassion or congregational life – our 4Cs – investing in two, three or all four at the same time. We work with churches moving beyond conventional notions of church, being open to partnership and collaboration with others in the wider world.
HeartEdge is all about sharing, connecting, finding support and developing, at the heart and on the edge. People, organisations and churches join, identify gaps in their resource and find new ways of being.
Initiated by the congregation at St Martin-in-the-Fields in 2017, HeartEdge is a movement for renewal, fueled by people and churches sharing their assets, experience, resource and need.
We are developing in the UK, US, the Netherlands and where ever it is needed.
Want to know more ? Visit www.heartedge.org.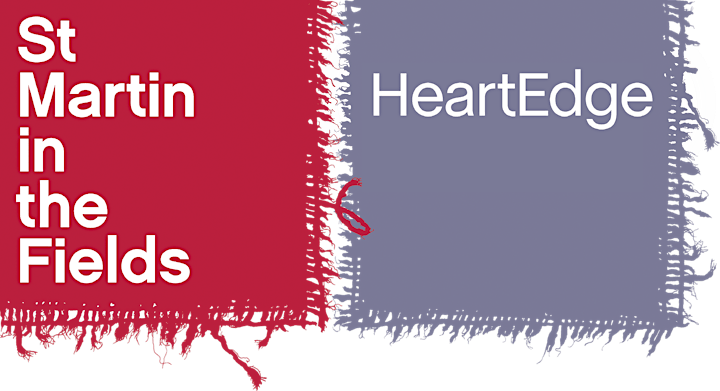 Date and time
Location
Christchurch Priory
Quay Road
Christchurch
BH23 1BU
United Kingdom