Description
HEC Paris Startup Launchpad Grand Pitch


Wondering about the latest ideas in the tech startup scene?

Get
inspired
, share your
feedback
and
connect
with the next generation of HEC entrepreneurs at HEC Startup Launchpad Grand Pitch!

Get the chance to hear the best teams of students from the Startup Launchpad pitching their ideas in front of a professional jury of digital experts, investors and entrepreneurs!
Following nine intense weeks of preparation, these students have put together a real business project and are working relentlessly to bring it to life.
Come and watch the pitches, discover innovative ideas and connect with bright entrepreneurs!
Last year, the audience was impressed by the level of professionalism and insight brought during the pitch night. Among the 15 teams that participated, 10 of them are still up and running, managed by young, yet talented, entrepreneurs from the HEC Startup Launchpad.
Date: Tuesday 28th March
Location: Impact Hub Westminster, 1st floor New Zealand House, 80 Haymarket, London SW1Y 4TE
The programme will be as follows:
18.30 - 19.00: Guests arrival and welcome drinks
19.00 - 19.30: Elevator pitches
19.45 - 20.30: Pitches from 5 selected teams followed by Q&A sessions
20.30 - 21.00: Networking

Drinks and nibbles will be provided during the event.
About the Startup Launchpad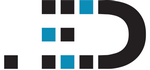 The Startup Launchpad is designed for students who wish to set up their own business. The students are selected based on the quality of the team (two people minimum), the project and a live pitch made in front of a jury composed of HEC representatives, business developers and French venture capital funds. Students are encouraged to join forces with other students from HEC,
Ecole 42
or even external participants: this specialization isn't an academic exercise, but is designed to start a real business.
The members of the selected teams follow an intense 9-week program and benefit from a personalized, on demand support network. It is about building on a concept to end up with an MVP (minimum viable product) and a business plan scrutinized by the best business developers and venture capitalists in Paris and London. The path is clear at the end of the program, the teams start operating, work with a business developer and/or raise funds.
This unique pedagogy focuses on "learning by doing" and features a wide range of experiential teaching such as startup visits, networking and meetings with professionals and experts, in addition to classes.
About the jury
Anna Boffetta, VC, Balderton Capital

Prior to joining Balderton Capital, Anna worked with a business angel investing and advising early-stage UK startups. Before moving to London, Anna spent three years in New York, where she worked as data product analyst at YipitData, building operational skills while growing the data team, and as an associate in the investment team at Global Infrastructure Partners, investing in the energy sector. She started her career in telco M&A at Barclays, working on deals across Europe and the USA.

Anna holds two masters degrees in International Business from HEC and the Indian Institute of Management in Bangalore, and a Bachelor in Management from HEC.
Candice Lemaitre, CMO & Head of Accelerator Programme, AngelsCube

Candice is the CMO and head of the Accelerator Programme at AngelsCube, an innovative investment platform helping investors build diversified venture capital portfolios and corporates foster innovation through access to disruptive technology startups.
Candice is part of the Harvard Business School Angels of London where she helps run the Screening Committee.
Prior to AngelsCube, Candice specialised in communication and digital marketing. She was in charge of the transition from printed press to digital media at Mondadori Group from 2009 to 2013 before leading the digital transition of Exacompta-Clairefontaine from 2013-15, where she developed the mobile application for the group.
Candice is a French national. She graduated from ISC Paris and ESP.
Younes Rharbaoui, Dealflow Manager, TheFamily

Younes graduated in Maths from Paris-Sorbonne & holds masters in management from HEC Paris and the CEMS Alliance.
After working in large cap Private Equity, he joined TheFamily in 2015 to help develop relationship with large corporations.
Since mid-2016, he's spearheading the operations in London, taking care of the deal-flow and fundraising of portfolio companies.
Jeev Sahoo, Founder, Ezee Hop!

Jeev is an entrepreneur in London UK. He has founded EzeeHop (www.ezeehop.com) which provides electric cars and related sustainability/green impact dashboards to businesses doing pool cars, taxis and rentals and is actively growing towards creating a cleaner and greener impact on our society.
Additionally, he engages in coaching other business owners one day per week (www.jeev.in) helping them and their teams to perform at their peak while maintaining a balance in life. He is an MBA from HEC Paris and comes with 12 years experience in companies like Suzuki, GE, Toyota, Mercedes-Benz and Hertz. He is an active investor in a few HEC-related Startups including SafeDealRoom (www.safedealroom.com) and D-Risk IT (www.drisk.it). He regularly mentors and judges startups in accelerators such as MassChallenge and groups such as Angels Den in London. Long-distance running, being a dad, writing and cooking are his hobbies.
Adizah Tejani, Director of Marketing EMEA, Token

Adizah is a product focused technology executive having worked within the digital technologies space since 2009. Fast forward to 2017 and she has built a unique lens while working in the technology sector in London.
She is currently the Director of Marketing EMEA at Token an open banking fintech company from San Francisco. She was part of the founding team of Level39 a London based a technology accelerator focused on fintech products. She has been in the technology and startup ecosystem for the last 7 years and understands how to build relationships and strategies that add value to all partners. Adizah has worked on the rollout of digital products such as websites, billing systems and mentor matching platforms.
Over the years Adizah has worked with a number of industry leaders such as Facebook, Google, Microsoft, IBM, JP Morgan, UBS, Thomson Reuters and Accenture. Adizah has spoken internationally about the impact of technology, business and finance at a number of industry events and conferences. In 2016 Adizah was named one of the top 100 women in London by City A.M.