Sales Have Ended
Registrations are closed
Thank you for registering for the HEDG Summer Meeting 2020. You receive an email with a link to the Zoom meeting closer to the date. You will be put into your Zoom breakout room on the day. Further details are available on the HEDG Eventbrite page. If you need any further information please email info@hedg.ac.uk
Sales Have Ended
Registrations are closed
Thank you for registering for the HEDG Summer Meeting 2020. You receive an email with a link to the Zoom meeting closer to the date. You will be put into your Zoom breakout room on the day. Further details are available on the HEDG Eventbrite page. If you need any further information please email info@hedg.ac.uk
Description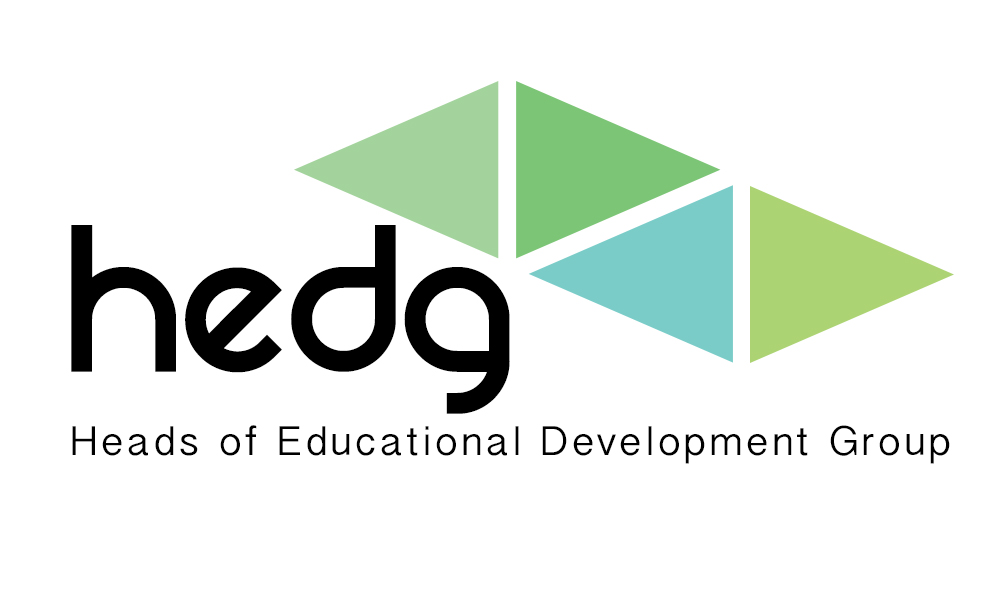 9:30 Virtual Coffee Room
Join HEDG's virtual coffee room for an informal catch up before the meeting begins
10.00 HEDG in a time COVID19 – What are we doing: how are we doing?
Educational development has never been so vital to our universities. This short presentation introduces how colleagues and HEDG are working now to support staff and students in UK HE.
Led by Jackie Potter, Chair of HEDG, Head of OCSLD, Oxford Brookes University.
10.30 Action Learning Sets – Zoom Breakout Rooms
HEDG has been offering a series of virtual discussion meetings on key educational development themes since May. Members have asked for the opportunity to seek and provide support from one another in more depth for their current priorities as we deliver educational development at this time. Attending members will be allocated to small, network discussion groups (action learning sets) of four people within Zoom breakout rooms. Group members will encourage and support one another by listening, questioning and exploring each other's chosen priority for sharing and discussion.
Facilitated by HEDG Executive Committee members, Susannah Quinsee, Director, LDC, City University AND Alastair Robertson, Director, ADSL, Glasgow Caledonian University.
12.00 Plenary
Members will be invited to share their learning points from the event today and the chance it has offered to reflect on our own and others' educational development work during the COVID19 pandemic. Key themes will be drawn out by the facilitators.
Facilitated by HEDG Executive Committee members, Susannah Quinsee AND Sue Mathieson, Director of Learning and Teaching, Northumbria University.
12.30 Close
Organiser of HEDG Summer Meeting 2020
The Heads of Educational Development Group (HEDG) is a not-for-profit Association.
'Heads of Educational Development' for the purposes of this Association is defined as follows:
The term 'Head' is understood to mean a person holding responsibility for cross-institutional educational development in a Higher Education Institution in the UK.
The term 'educational development' is understood to include activities designed to:

improve teaching, learning and assessment practices in higher education,

promote the professional development of all staff with a teaching or learning support role,

contribute to organisational and policy development in higher education with respect to learning and teaching at institutional, regional and national levels,

support the learning development of students

promote informed debate, research and scholarly activity relating to the above.
HEDG is an Association which exists for the following purposes:
To provide a network for the communication of ideas and sharing of good practice relating to the institutional role of heads of educational development as defined above

To promote discussion about matters of common interest to the members

To represent the common interests or concerns of its members to national organisations

To liaise and collaborate with other organisations with common interests to promote the aims of HEDG