Event Information
Refund Policy
Refunds up to 30 days before event
Eventbrite's fee is nonrefundable.
About this Event
The desire to conserve and enhance our heritage hedgerows, undertake new (old) skills and spend time in the outdoors is on the increase. We would like to welcome you to join our Coppicing and Hedgelaying Training Course and enjoy an experience that will stay with you for life!
What is Hedgelaying?
Hedgelaying is a management solution for overgrown hedges widely practised throughout the UK and Europe during the winter months. A country craft that rejuvenates existing hedgerows by encouraging them to put on new growth, Hedgelaying improves the overall structure and strength of a hedge providing protection for crops and wildlife.
Professional instructor
This two-day training course is provided by Hedges & Hurdle's owner, Paul Matthews a Hedgelaying and Hurdle making professional. Paul is a registered and active member of the South of England Hedgelaying Society and the National Hedge Laying Society of England & Wales. An active participant in Regional and National Hedgelaying competitions Paul was awarded the title of National Champion in 2012, 2014, 2015 and 2017 and was also very proud to be awarded Supreme Champion status in 2015.
Who should attend?
The courses are open to both men, women and children over 10 years old. We can facilitate individual bookings and private groups. This course is great as a team building activity!
We will be on the edge of a field, therefore, please note that Hedgelaying is not suitable for anybody unable to move around easily on rough ground.
When are the courses?
The training courses take place during selected weekends from October 2020, through to the end of February 2021. The course is spread over two days, commencing at 9.00 a.m. each day through to 4.00 p.m. with an hour break for lunch. If you require a one-day training course only please contact the organiser to arrange.
What will I learn?
Day one: Coppicing
Following an introduction to the course, you will spend the day learning how to coppice the stakes and binders from the neighbouring woodlands and prepare them ready for use.
PLEASE NOTE THAT DAY ONE OF TRAINING WILL NOW TAKE PLACE AT NORBURY PARK, FETCHAM. DIRECTIONS WILL BE PROVIDED.
Day two: Hedgelaying
The Hedgelaying begins, you will have the option to work in pairs or if you prefer alone. You will be laying between 8 to 10 yds of a hedge. All hedges will be laid in the South of England style, a double brush hedge.
DAY TWO OF TRAINING IS AT NEW POND FARM, REIGATE.
Cost
Adult/Teenager: £230.00 for a 2 day course (from 17yrs up)
Child: £190.00 (Ages 10yrs to 16yrs)
HOT BREAKFAST AND LUNCH IS INCLUDED
Menu to be confirmed nearer the time but it will be delicious!
Course suitability
We welcome both novices and intermediates training up to 7 individuals per course. Private groups are also welcome. For those who are already an experienced Hedgelayer, there will be an opportunity to learn a different style or two, pick up tips and learn new methods.
Group bookings
We can facilitate groups of up to 21 and will provide additional, professional instructors to facilitate the training ensuring no more than a 7 (trainee)  to 1 (instructor) ratio. Please contact the organiser directly to discuss and arrange dates to suit.
Bespoke courses
If you would like a bespoke training course this can be discussed with the organiser and a quotation provided. The trainer may be willing to travel to undertake the course elsewhere e.g. on your own land. Training is not necessarily restricted to weekends, please inform the organiser of the dates you would like to be considered.
What shall I bring with me?
We will supply all the required tools and protection including axes, billhooks, pruning saws and eye protection. Suitable gloves such as welding gauntlets are also required. If you do have your own tools and protection please bring these with you making sure all tools have been sharpened beforehand.
You will be cutting with hand tools. If any chainsaw cutting is required this will be undertaken by the instructor for safety reasons.
You will remain in the open air throughout the day, therefore, participants should dress warmly and bring waterproofs and strong footwear, preferably boots with toe caps.
Where can I park?
Car parking is available at Earlswood Lakes car park, this is directly opposite the drive to the fields at New Pond Farm. Toilet facilities can also be found here.
Hedges & Hurdles reserves the right to alter or vary the programme due to events or circumstances beyond its reasonable control without being obliged to refund monies.
If the course is cancelled by the organiser for any reason e.g. if the course does not meet the minimum requirement of 4 participants, we will contact you as soon as possible and will always endeavour to reschedule your booking for another date, however, if this is not possible a full refund will be provided.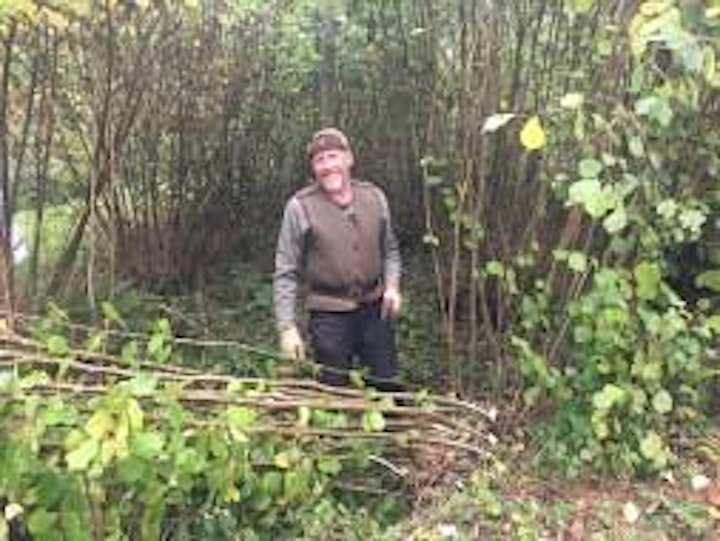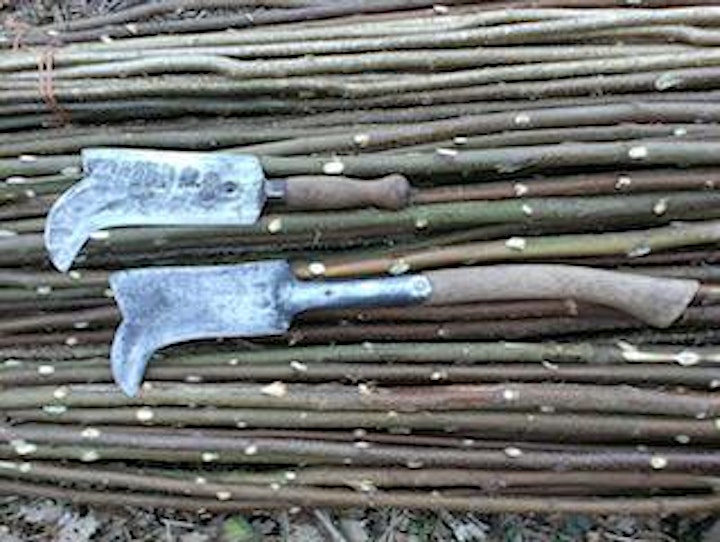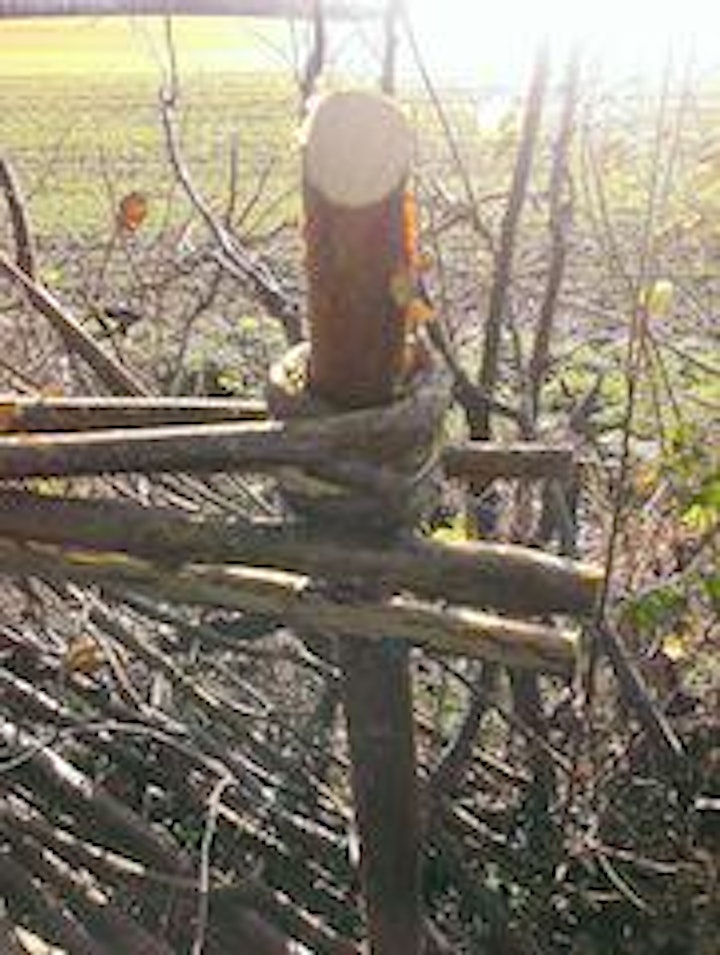 Date and Time
Location
Refund Policy
Refunds up to 30 days before event
Eventbrite's fee is nonrefundable.