Description
Presenting the 2017 Heffers Medieval Festival, in partnership with Yale University Press.
Join us for a day of talks by some of the top names in the world of Medieval knowledge and writing, in the glorious setting of The Round Church, Cambridge.
Speaker and subjects will appear as follows:
Session 1: Richard Huscroft - Tales From the Long Twelfth Century
Session 2: David Bates - William the Conqueror / Levi Roach - Ethelred the Unready / Timothy Bolton - Cnut the Great
LUNCH
Session 3: Charles Freeman - Holy Bones, Holy Dust / Christopher Page - The Christian West and Its Singers / Glyn Davies - English Medieval Embroidery
Session 4: Lindy Grant - Blanche of Castile / Anne Lawrence-Mathers - Merlin the Magician
Session 5: Malcolm Vale - Henry V / Anne Curry - The Battle of Agincourt / David Green - The Hundred Years War: A People's History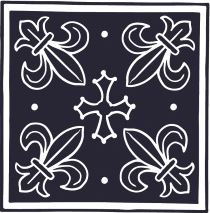 Tickets for the Festival are priced at £26 in advance and can be purchased through this page, by calling 01223 463200 or in person at Heffers bookshop. Please note that tickets are transferable but not refundable.
There will be an onsite bookshop at the event and the speakers will be signing copies of their books after their group slot. The design of the church and its thick old walls mean we can't guarantee our mobile card machines will work so it is advisable to bring some cash.

If you have any questions, please get in touch using the 'contact' button. If you have any special seating requirements, please let us know in advance.

Like this event? See our full programme here.