Location
The Cambridge Union Society Library
9a Bridge Street
Cambridge
CB2 1UB
United Kingdom
Description
Presenting the 2017 Heffers Classics Forum.

28th October is a historic date in the modern Greek calendar: 'OXI' (NO!) day, the date when in 1940 dictator Metaxas said NO to the Italian would-be occupiers. Say YES to a day of fascinating talks from a range of top authors from the world of Classics.
Ian Ross - The Frontiers of the Roman Empire in an Age of Crisis
Bijan Omrami - The Conquest of Gaul: How Caesar Changed Europe
Jerry Toner - Finding Ordinary Romans
Harry Sidebottom - Old, unhappy, far off things: The Encyclopedia of Ancient Battles
Catherine Rowett - Some Inspirational Moments in the Discovery of Science and Philosophy in Ancient Greece
Adrian Goldsworthy - Vindolanda - the history and the story. Writing a novel about a Roman Frontier
Edith Hall - Women Classical Scholars and Why They Matter
Kathryn Lomas - The Rise of Rome: 1000 BC - 264 BC
Natalie Haynes - The Children of Jocasta
Kathryn Tempest - Marcus Brutus: Then and Now

Paul Cartledge - Herodotus 2500: revisiting a Great Book
Catherine Nixey - The Darkening Age

Michael Scott - Tales from the Ancient Silk Roads
There will, of course, also be the return of the ever-popular Oxford University Press balloon debate! Which classical figure has had the most enduring influence? Featuring Paul Cartledge defending Hermaphroditus, Peter Sarris defending Emperor Heraclius, Christopher Taylor defending Plato, Catherine Rowett defending Pythagoras and Edith Hall defending Aristotle.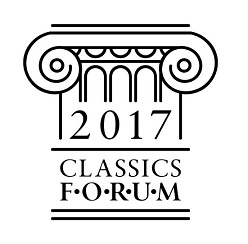 There will be a pop-up bookshop onsite, and speakers will be signing their books after each session. Lunch is from 1-1.30pm.

Tickets are priced at £25 in advance (£28 on the day) and can be purchased through this page, by calling 01223 463200 or in person at Heffers bookshop. Please note that tickets are transferable but not refundable.
If you have any special seating requirements, please let us know in advance via the 'contact' button.
Directions to the venue can be found here.

We would like to thank Oxford University Press for their sponsorship of this event.
Like this event? See our full programme here.