Description
Presenting the 2017 Heffers Classics Forum.

28th October is a historic date in the modern Greek calendar: 'OXI' (NO!) day, the date when in 1940 dictator Metaxas said NO to the Italian would-be occupiers. Say YES to a day of fascinating talks from a range of top authors from the world of Classics, including Paul Cartledge, Adrian Goldsworthy, Edith Hall, Natalie Haynes, Kathryn Lomas, John Man, Matthew Kneale, Catherine Nixey, Bijan Omrami, Ian Ross, Michael Scott, Kathryn Tempest and Jerry Toner.

There will, of course, also be the return of the ever-popular balloon debate!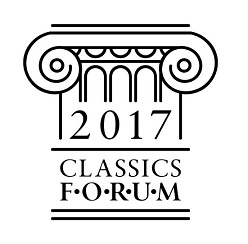 Exact running times TBC. There will be a pop-up bookshop onsite, and speakers will be signing their books after each session.

Tickets are priced at £25 in advance (£28 on the day) and can be purchased through this page, by calling 01223 463200 or in person at Heffers bookshop. Please note that tickets are transferable but not refundable.
If you have any special seating requirements, please let us know in advance via the 'contact' button.
Directions to the venue can be found here.

Date and Time
Location
The Cambridge Union Society Library
9a Bridge Street
Cambridge
CB2 1UB
United Kingdom