Description
Heffers Bookshop welcomes Philip Mizen to the shop to perform a recorder concert. Come along from 3pm on 17th December to hear him playing pieces such as Marin Marais - 'Les Folies d' Espagne', Handel - 'Sonata in C major', movts. 1 & 2 (Alto), Matthias Maute - 'Red Gardens' Roses' (Alto), Giovanni Bononcini - 'Divertimento VI' in C minor (Alto), Jean-Marie Leclair - 'Sonata VII' in Bb major, movts. 1 & 2 (Alto), Samartini - 'Concerto in F major' (Descant) and a Christmas improvisation of Johann Sebastian Bach's 'Chaconne' (Alto).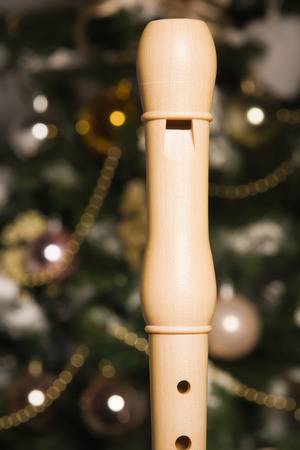 Philip Mizen was a chorister at Ely Cathedral, during which time he won the 2004 King's Junior School Young Musician of the Year title. In 2005 he played a recorder solo at the British Embassy in Bangkok. He was highly commended on recorder, piano and voice, at the Cambridge Young Musician of the Year for two years following. He then studied at the Junior Royal Academy of Music and while there won the 2007 Intermediate Woodwind Competition. Following this he received a scholarship to study recorder at Birmingham Conservatoire, where he gained a B Mus (Hons) in Recorder Performance. In 2017 he gained his ARSM Piano Performance diploma. He is accompanist of a local choir and sings in various vocal chamber groups.

Like this? See a full list of our forthcoming events by clicking here.