Description
Heffers Music presents: Cambridge Harmony Chorus.

In 1982 a small group of women came together to sing four-part, unaccompanied harmony in 'barbershop' style. Thirty-plus years on, and Cambridge Harmony Chorus now has a membership of 21 ladies. Every year they perform a variety of 'sing-outs' and Heffers is pleased to welcome them back to the shop.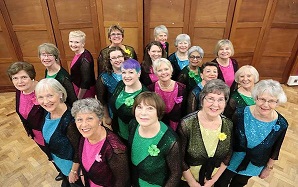 For more info about Cambridge Harmony Chorus visit https://www.cambridgeharmony.org.uk
Like this? See a full list of our forthcoming events by clicking here.