Helen Sharman, the first British Astronaut at Wells Cathedral's Festival of the Moon
About this event
Click here to find out more about other Festival Events!
Helen Sharman is a pioneer, a role model, a superb communicator and a world-class inspirational speaker. She became the first British Astronaut in May 1991, aged 27, when she launched on a Russian Soyuz spacecraft.
She spent 8 days orbiting the Earth, living and working on the Mir Space Station (*in the modern Russian language, "Mir" can be translated as "peace" or "world".) Helen celebrates her 30th Anniversary in May 2021.
A superb speaker, Helen enthuses her audience about Space, STEM and the wonders of science. She brilliantly describes the meticulous training and preparation, learning Russian, launch and landing, how weightlessness feels, her science experiments, the team spirit, and readjusting to life on Earth.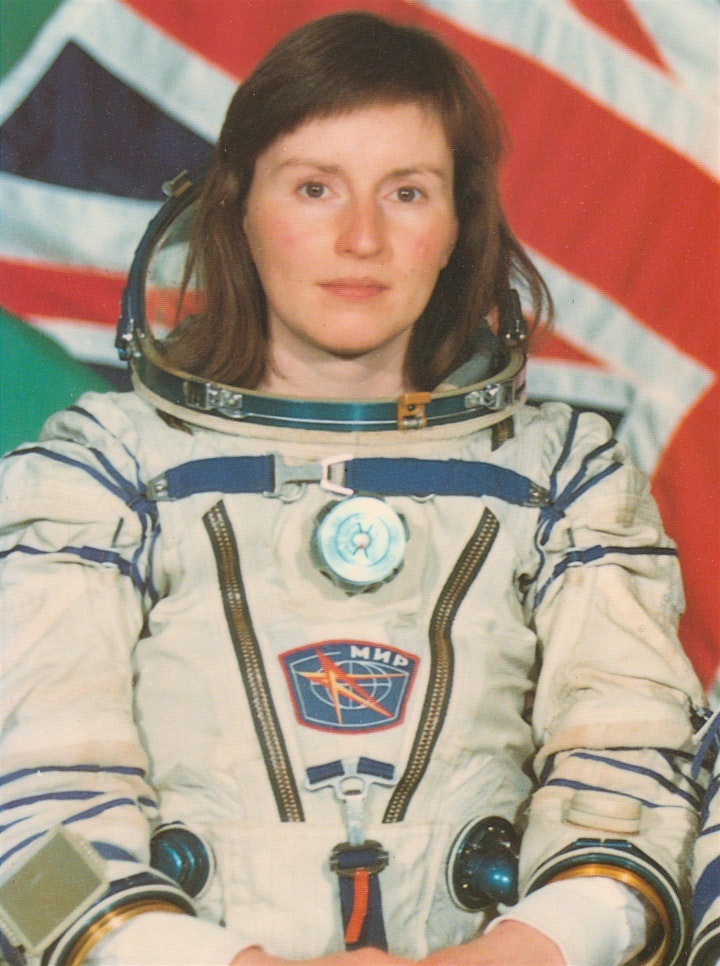 Helen says "We should push forward, not only our individual boundaries, but also the boundaries of what humans believe is possible. People are the biggest limitations in our own lives. There's a huge amount we can do and we should make the best use of our lives for the benefit of the world."
Please note: Tickets are banded, and seats will be allocated by the Cathedral accordingly to allow for households/bubbles to be sufficiently socially distanced from each other. Thank you for patience and understanding.
Organiser of Helen Sharman at Wells Cathedral's Festival of the Moon
Located at the southern tip of the Mendip Hills Area of Outstanding Natural Beauty, and described as the "most poetic" of the English Cathedrals, Wells Cathedral is home to a thriving spiritual, musical and historical community that stretches back nearly 850 years.
 The Cathedral welcomes visitors all year round to experience its stunning architecture, world-class music, and a full programme of events, tours and concerts.