"Hellolo World." - Develop a serious game for the Hololens using Unity!
Description
You have always dreamt of developing your own game but don't really know how to proceed? You want to experiment development with the Hololens through the building of a serious game? You want to sharpen you skills in Unity and see how far it can take you?
This one-week workshop will be the perfect opportunity for you to do any of the things listed above and much more! During 5 days, you will have the chance to learn more about game design, Unity and the gaming industry as a whole, while developing on the latest piece of technology around: the Hololens!
The ultimate goal of this workshop? To teach you to develop a game by yourself so that you can do so at home on your own afterwards. Use your imagination to create even more wonderful games for everyone out there!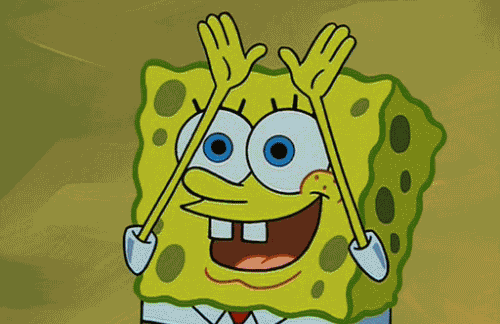 Who is this workshop for?
You need to match the following conditions in order to be eligible to join us:
Be a pro developer, a student or a job seeker with a strong interest in game development
Have a first knowledge of Object-oriented C#. Upon registration, you will be asked to answer a series of questions that will help us assess your level.

A first experience in Unity is a plus, but not mandatory.
Who are the coaches?
For the theoretical part (game design & industry's insights), Alexandre Wyns will be your key contact. With more than 10 years of experience in the game design field, he is also a teacher/trainer in various schools and training centers related to game development, and definetly has a lot to share!
For the technical part (Unity & Hololens), Éloi Strée will provide you with all the support you'll need. As a freelance game developer, VR trainer and hackathon fanatic, he will be the perfect fit to answer your most technical questions and help you get better at developing on Unity.
What is the content of the program, exactly?
- April, 8 : Introduction to game design
Learn the basic principles of game design, such as:
What do you have to think about when creating a game?
What are the main steps you should go through?
How do you make your game balanced in terms of ressources, mechanics, etc.?
What is a gameplay loop?
- April, 9 : Introduction to the Hololens and Unity
Never tried the Hololens on? We'll have some for you to play around with it! Then, we'll jump right into the introduction of Unity. You'll start off by learning the basic functionnalities and the interface of Unity, and by the end of this first day you'll have done your first hologram in Unity and you'll have exported it as a Hololens application.
- April, 10 : Going deeper into Unity
We'll keep on learning Unity, because there's a lot to cover! You'll learn about the philosophy of Unity3D (VRTK, Unity Store, unitypackage, etc.) and you'll explore and experiment with the HoloToolKit code.
- April, 11 : Checking that everything works out

You'll finalize your game and test it with the other participants. Depending on the level of difficulty/details that you will have selected for this last step, the final results will slightly differ in terms of visuals and complexity.
- April, 12 : Gaming Industry's insights and Q&A
Alexandre will come back to give you more insights on the gaming industry and give examples of how a game goes from ideation to production, along with anecdotes and do's and don'ts. Together with Éloi, they will tell you more about the reality of being a belgian entrepreneur in this field and what you need to do if you want to become one yourself. This will be under the form of a discussion, where you will be able to ask your burning questions on the spot and the ones you will ideally have prepared throughout the week.


Extra information!
This workshop is not 'à la carte'. We expect you to be fully commited during the whole week - which should be obvious if you are interested in the topic!
You will work in small groups (depending on the final number of participants) as it makes it easier for the coaches and faster for you.
The assets and the projects will be given to you from the beginning, as being a 3D designer is a completely different job.
Unless all participants are french speakers, this workshop will be given in English.
---
When attending one of our events, either as a presenter or as a delegate, personal data, such as your name and email address, will be processed in accordance with our Privacy Notice. Also, during the event, we or our representatives may photograph and/or film you, unless you ask us not to. We may use photographs and/or videos bearing your image in promotional material for the center, including printed and electronic publications, video and webcam recordings and on websites and social media. We rely on a legitimate interest basis for collecting, storing and processing this information. Children will not be identifiable personally through our photography/video use.
Organiser of "Hellolo World." - Develop a serious game for the Hololens using Unity!
The Microsoft Innovation Center Brussels is a non-profit organization located in Brussels and a private-public partnership between the Brussels Region and private partners like Microsoft whose goal is to sustain the development of the IT sector in the Brussels region. It runs different activities among which programs for early stage entrepreneurs and more mature startups. http://www.mic-brussels.be/