Help, I'm Suicidal! Create an Emergency Mental Health Box with Onyx Support
Life can feel unbearable, challenges can feel continuous. Join us in this workshop to take control of your mind and improve your life.
About this event
When we are very distressed and see no solutions or ways out, it is difficult to think rationally and to decide how to help ourselves. We can therefore resort to using self-destructive behaviours. It can be useful to keep an `Emergency` or `Soothe` bag or box, in a prominent and handy place, so that when you feel overwhelmingly distressed, you can go to your bag or box and find something that will help you cope and/or feel better. You can use any bag or box or other container, and decorate it as you wish. The aim is to only use your emergency mental health box when you are feeling very low, as using it frequently will take away the importance of it when it is really needed.
You can create your emergency mental health box during the workshop, whereby we will be speaking to others about suicide prevention and mental health improvement tips. Each attendee will receive a document via email or post, which we will fill out during the workshop to support you in knowing what to do if you feel suicidal. You will also be able to ask questions via email following the workshop if you need more support!
WHAT DO YOU NEED?
If you want to create your emergency mental health box/bag during the workshop, see the below ideas which focus on different senses. You will need a box or bag, pens, paints or items to decorate your box/bag and then choose as many of the following as you want - that you feel would help you the most in times of distress or a crisis. You may also have your own ideas that are not listed!
* Touch – Favourite pyjamas/fluffy socks/blanket/teddy bear/stress ball/play dough etc/essential oils to warm up and massage/fidget toy/comforter or grounding object/warm bubble bath/nail varnish/make-up/self-heating face masks
* Taste/Smell– Favourite chocolate bar/food that will last/sweets/oils, fruity snack or treat, favourite perfume, a sachet of coffee or ready prepared cake mix/favourite scented soap/bath bomb/cream/candle/incense
* Hear – A list of - songs that make you feel happy and positive/favourite motivational speeches/a list of favourite people to call when feeling low/headphone/soothing or inspiring music on CD or mp3 player/recordings of a friends voice/a talking book/self help or calming mp3.
* See – Your favourite DVD/a list of a film/comedy that makes you happy/laugh/a journal for gratitude/list of affirmations/list of services to contact e.g. Samaritans/colouring book/list of positive things (e.g. any compliments you've received etc).
THIS WORKSHOP INCLUDES:
*Guidance to create your emergency mental health box/bag
*Support in completing your wellbeing form for suicide prevention
*Guidance on suicide prevention
*Real-life stories
*Mental health tips
*Speakers will include mental health experts, individuals who have attempted suicide and those affected*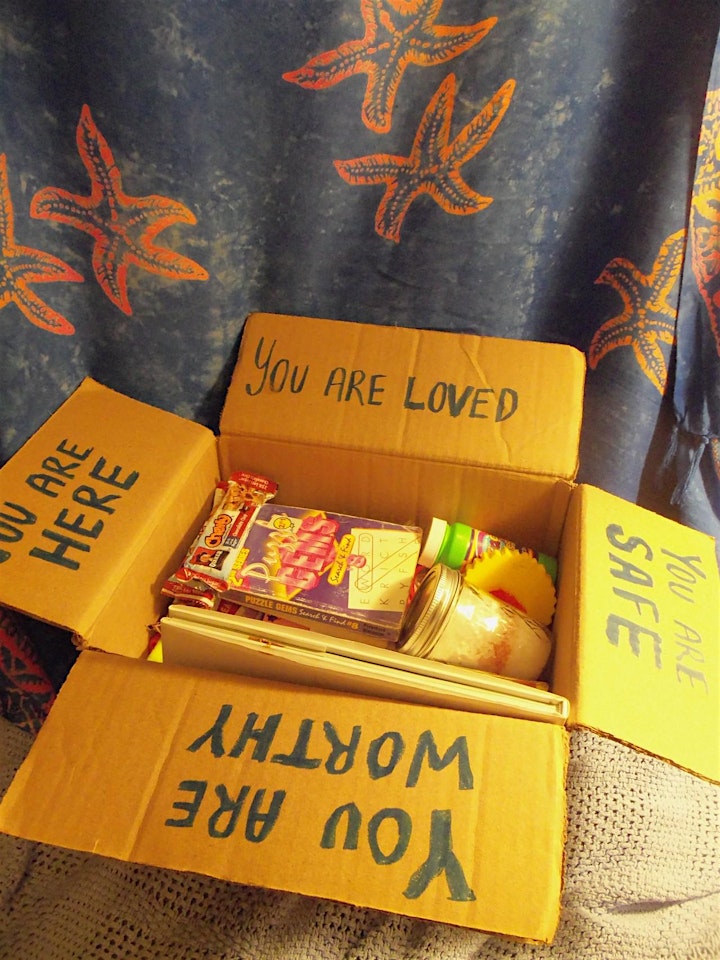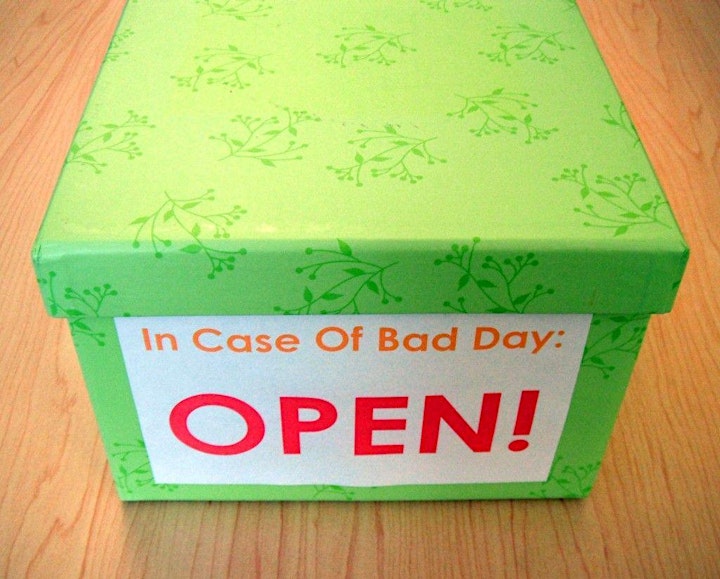 Organiser of Help, I'm Suicidal! Create an Emergency Mental Health Box with Onyx Support