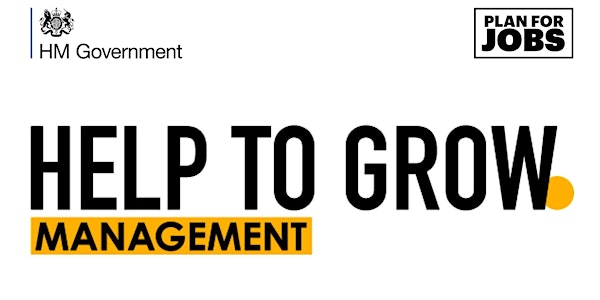 Help to Grow: Information event for SME business leaders on Campus
Event Information
Location
The University Of Liverpool - Management School
Chatham Street
Liverpool
L69 7ZH
United Kingdom
Help to Grow Management Programme: Information event for SME business leaders
About this event
Are you an ambitious CEO, Founder or Director looking to enhance your growth strategy? Are you facing challenges that you and your team are unable to address? Is your business ready to tackle the challenges caused by the pandemic and position for the future?
Help to Grow: Management is a 90% government funded 12-week programme that is being delivered by University of Liverpool Management School, with input from and access to business growth experts and experienced company leaders.
Accredited by the Small Business Charter, the Management School is offering this 12-week practical programme, which covers all aspects of management, including finance and strategies for growth and innovation. The course offers businesses 1-1 mentorship. Participants will finish the course with a tailored business growth plan.
Join other small business leaders for this 30-minute taster event. Hear about what the programme covers, what you'll learn, how it works and what you can expect your business to achieve as a result. There will also be an opportunity to meet members of the Help to Grow delivery team, ask questions, and get support with your application if you need it.
These events will take place in the Management School on the University of Liverpool Campus. Full details will be sent after registration.
More about Help to Grow Programme, starting 28th March 2022
On 28th March 2022, we are launching the third cohort for our new Help to Grow: management programme, for small and medium-sized enterprises. This programme is designed to allow participants to complete the programme alongside their full- time work.
For more information visit https://www.liverpool.ac.uk/management/for-business/help-to-grow/programme/
To register please visit https://smallbusinesscharter.org/h2gmcourse/liverpool-nw-cohort-3/
Additional Support
For any questions about the taster session or the Help to Grow programme, please contact Denise Wright – Denise.Wright@liverpool.ac.uk
Date and time
Location
The University Of Liverpool - Management School
Chatham Street
Liverpool
L69 7ZH
United Kingdom