Description
Do you look forward to that one time a year when you can leave everything behind take a break and rejuvenate? Perhaps you get to go more than once. You might even be ticking off a bucket list.
Have you ever stopped to consider that the way you book your travel now will not be the same in the future? In fact it will change completely. Could you imagine standing in Blockbuster video today? The way we book taxi's is changing too. Uber has developed a much more convenient way to get around and provide more value for money.
A global travel company and partnership programme is revolutionising the way we travel with a clever app. It's an exciting idea that is spreading across the UK (and the world) and creating new opportunities to travel, giving customers more value for money and building up local communities.
We are delighted to partner with The Green in Manchester, where our customers can play golf and enjoy 30% back in rewards towards their next holiday! This is a very simple idea, backed by an award winning global travel company and is expanding around the city, UK and beyond.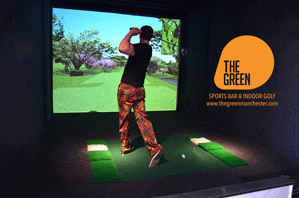 Would you love to travel more, impact your local community and for our golf lovers out there, play more golf in amazing places?
Join us for a relaxed presentation and play golf (no expertise required!) where you can learn more about how we are developing this idea to bring a vibrant community to the heart of Manchester. Our goal is for people to have the opportunity to do more of what they love locally so that they can travel more and rejuvenate. All of this whilst supporting local businesses.
Business owners can also learn about a business and travel network which is starting from The Green.
Booking is required.
One last thing before we see you on the 18th July. We are looking for people who may have a few spare hours a week to help develop this idea further. If you love travel and would like to discuss the opportunity to generate some extra money for your travel pot, your golfing fund or know local business owners who might be interested to generate more customers then please contact Tony Rogers on 07966873103 or Ali Gordon on 07786060113.