Sales Have Ended
Registrations are closed
Sorry - we have now closed bookings for this event, but you can register for any of our other three webinars by following Sporting Heritage on Eventbrite or Social Media for updates! Jo & Fran
Sales Have Ended
Registrations are closed
Sorry - we have now closed bookings for this event, but you can register for any of our other three webinars by following Sporting Heritage on Eventbrite or Social Media for updates! Jo & Fran
Description
Helping your organisation through Covid19
'A webinar guide of support, information & resources available to help you on the road to recovery'
About this Event
In order to help SSNs, Sporting Heritage members and the wider Heritage sector respond to the impact, issues, and challenges they face as a result of the Covid19 Pandemic Sporting Heritage is working with Jo Boardman & Fran Stovold to offer a series of FREE practical webinars on subjects relevant to the sector.
These webinars aim to assist individuals and organisations with the short-term issues and challenges that many are currently facing managing their collections, day to day operations, and funding/investment as well as take into consideration the medium to long term recovery planning priorities that need to be addressed to be able to adapt to change.
This first Webinar will help you to navigate your way through the maze of information, advice, support and funding available during the Covid19 crisis. Are you able to filter out what information, advice and funding is relevant for you as well as manage your day to day operations in what is now our 'New Normal' way of working? This short live online session will include a 40 minute presentation exploring what is currently available for cultural and heritage organisations, as well as what practical systems, processes, and policies you may need to consider in the recovery phase, as well as a live Q&A session and signposting links from the hosts.
Agenda:
What is out there to help support your organisation during the Covid crisis

What do you need to consider moving forward

Q&A and useful information, contacts, and networks
This webinar will be delivered using Zoom, and will be facilitated by Jo Boardman & Fran Stovold on behalf of Sporting Heritage CiC.
About Jo Boardman & Fran Stovold:

Jo Boardman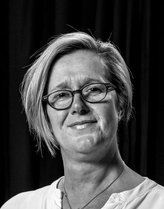 Jo has over 20yrs experience of working in the voluntary & community sector, social enterprise and social finance sector, cultural, creative, heritage, and business sector. She has been a freelance Enterprise Consultant for 10 years, and during her time as a freelance consultant has supported a diverse range of organisations across public, private, and third sector throughout the UK focusing on - income diversification including traditional funding and fundraising, social investment, and private sector investment, change management and organisational development, marketing and communications, partnership working and collaboration, training and development on volunteering, funding and financial diversity, leadership, governance, and networking, event planning and management, feasibility and research studies, and governance change support. She is currently commissioned to support numerous heritage, arts, creative, and cultural organisations during the Covid19 crisis on behalf of Creative United, Architectural Heritage Fund, Social Investment Business, Museum Development Yorkshire, and Army Museums Ogilby Trust as well as continuing to work with other clients across the UK.
You can contact Jo via her website email jo@joboardman.org or connect with her on LinkedIn or Twitter
Fran Stovold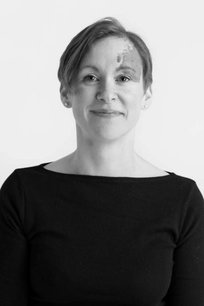 Fran has over 20 years' experience of working in the museum and heritage sector. She specialises in working with small and medium sized arts and heritage organisations to enable them to make the most of their collections through display and research. She works with organisations to increase capacity and engage audiences through effective exhibition and lifelong learning programmes and supports them to supporting build strong volunteer management. Fran's current clients include Sporting Heritage, Army Museums Ogilby Trust, Yorkshire Cricket Foundation, Museum of Army Music and a number of small Sussex based museums and heritage organisations.
You can connect with Fran on her LinkedIn or via email fran.stovold@gmail.com
PLEASE NOTE:
Once you have registered for your ticket, your virtual link to Zoom will be sent to you on the day of the webinar.